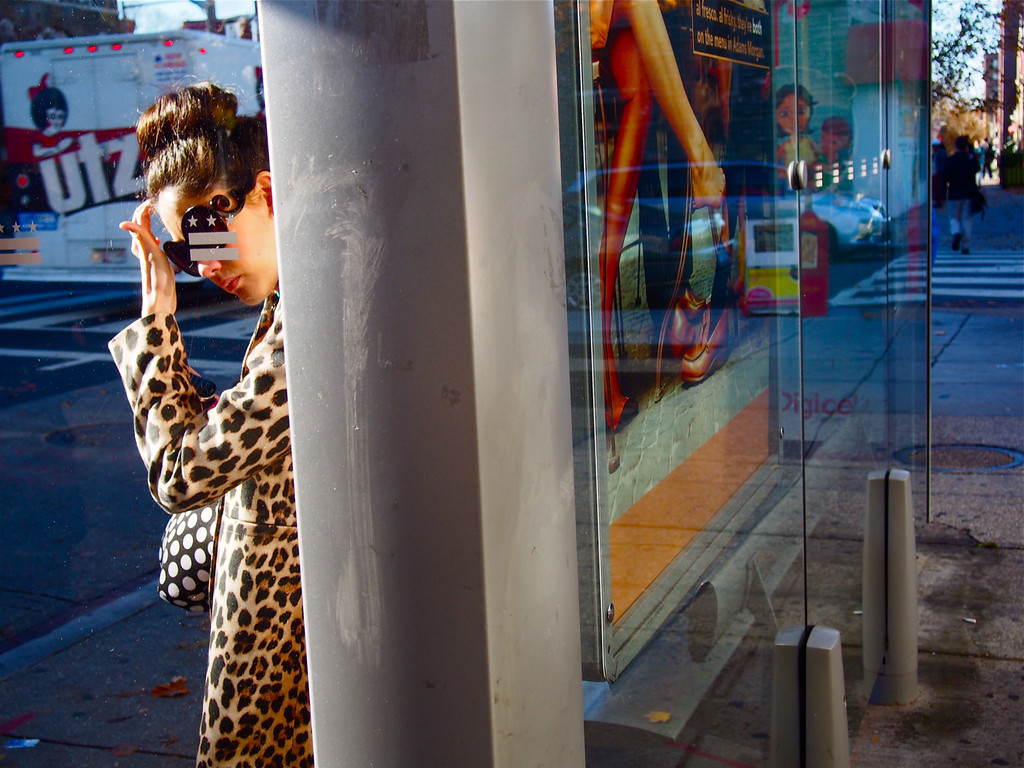 Today we present the third of our five Best In Show prize winners from the 9th annual Exposed DC Photography Show. We invited each member of a panel of distinguished D.C. metro-area editors and photojournalists to choose their favorite photograph from the 42 in this year's exhibit. The five winning photographers will each receive a $100 cash prize from Exposed DC.
We'll be announcing the winners each day through Tuesday. Tickets are still available for the opening reception this Thursday, March 12!
Today's Best in Show winner is the intriguing "UTZ: Adams Morgan Bus Stop" by Denzil Spicer. His photo was chosen by judge Cynthia Connolly, a photographer, curator, typographer and the Visual Arts Curator of Artisphere in Arlington, Virginia:
This was selected specifically because it exposes aspects of D.C. that are key in expressing the characteristics of our city. There's solitude and loneliness with the young woman at the bus stop whose face is obstructed by the D.C. flag imagery. The many logos, images and cleanliness seen in this photograph are at-the-moment contemporary. For many who have lived here a long time, this was not always the way it was. A depiction of this bus stop perhaps 30 years ago would show a shelter with the weather worn plexiglas, and the background would be abandoned buildings of grey and black. Here we see color, the movement of business and people.