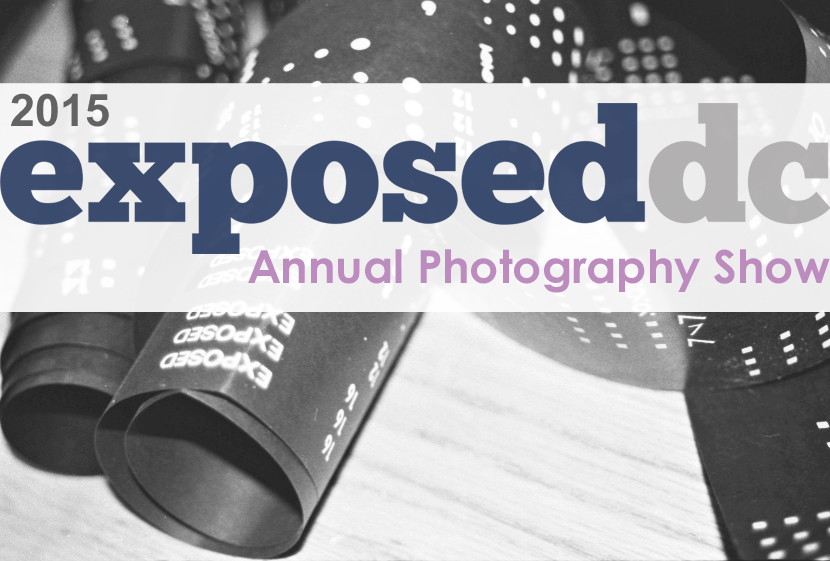 We loved being able to reward a few talented photographers with a special award last year, granted by some of the most distinguished photographers in the D.C. area, so we're doing it again!
This year our judges are photojournalists, fine artists, and picture editors, have images held in the private collections from the Getty to the Smithsonian, seen their work regularly published in The New York Times and by the Associated Press, and won armfuls of awards and fellowships. They're already looking at the winning 42 images to find their favorites. Each winning photographer will get a $100 cash prize from Exposed DC.
Will the discerning eye of one of our judges pick yours? We'll announce the winners just before the exhibit opens on March 12.
Now, meet our special judges: Lauren Stockbower, Cynthia Connolly, Randall Scott, Susana Raab, and Evan Vucci.
---
Lauren Stockbower has worked as a picture editor over the course of 20 years for The New York Times, Forbes, Business Week, and U.S. News & World Report. She also has been both a staff newspaper photographer for a Philadelphia-area daily paper, and a freelancer throughout Afghanistan, Pakistan, India, Nepal, China, Tibet, and Cuba. As Director, she ran a photo cooperative called Archive Pictures in New York City.
An educator, she has taught at the Corcoran College of Art and Design for the last decade, and at the Center for Digital Imaging Arts in Georgetown for the last seven years, and is currently an adjunct professor at NOVA in Alexandria, VA.
She now freelances in the D.C. area as a picture editor for clients such as National Geographic Traveler, USA Today and The Nature Conservancy. She is also Director of Portfolio Development for UFolios.com.
---
Cynthia Connolly is a photographer, curator, typographer and artist who lives in the Washington, DC area. She graduated from both the Corcoran College of Art and Design, and Auburn University's Rural Studio, worked for Dischord Records and booked an avant-garde performance venue, d.c. space. In 1988 she published Banned in DC: Photos and Anecdotes From the DC Punk Underground (79–86) through her independent press Sun Dog Propaganda. Internationally shown and a prolific artist, her photographic work, postcards and books were exhibited in Beautiful Losers in the United States and Europe from 2004–2009 and reviewed in Art in America. Her photography is in many private collections, (including her artistic peers such as Michael Stipe, Nick Hornby, Ian Mackaye and Aaron Rose to name a few) as well as the The J. Paul Getty Museum, Smithsonian Museum of American History and the Corcoran Gallery of Art. She is currently the Visual Arts Curator of Artisphere in Arlington, Virginia and continues to search the world both as curator and artist to connect disparate places, people and things.
---
Randall Scott is the owner of RandallScottProjects, a contemporary fine art gallery based in Baltimore, Maryland. Scott also has worked in editorial photographics for over 20 years as both photographer and picture editor having traveled around the world photographing editorial assignments for major magazines. Represented by Aurora Photos picture agency, Scott continues to photograph editorial portraits for select clients and personal projects.
---
Susana Raab was born in Lima, Peru and raised throughout the United States. She is a fine-art and documentary photographer working in Washington, DC, creating personal work in addition to working as the photographer of the Smithsonian Anacostia Community Museum, documenting the East of the River communities in D.C.
The heart of her work is a search for the quotidian, archetypical and ordinary: man's relationship with his environment, identity within that construct, and transcendence or evolution. Susana's work has been exhibited internationally and nationally, at venues including: the Corcoran Museum of Art, the Museo de Arte Contemporaneo in Madrid, the Pingyao Photo Festival, Noorderlicht Fotofestival in the Netherlands, and the Art Museum of the Americas in Washington, D.C.
Susana has been the recipient of the White House News Photographers' Project Grant, a DC Commission on the Arts and Humanities Artist Fellowship, Honorable Mentions in Center's Project Competition and Curator's Choice Awards, and a Puffin Grant, among others. Her work is held in the collection of the Smithsonian Institution's Museum of American History, The Library of Congress, Division of Prints & Photographs, The Art Museum of the Americas, The EnFoco Collection, and the DC Public Art Bank.
She received her MA in Visual Communications at Ohio University and holds a BA in English Literature from James Madison University.
---
Evan Vucci is co-founder of Haptic Cinema, and a photojournalist for the Associated Press based in Washington, D.C.
He has been recognized by Pictures of the Year International, NPPA's Best of Photojournalism Competition, The White House News Photographers Association, The Associated Press Managing Editors Association, and the national Edward R. Murrow awards.
---