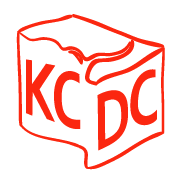 Exposed DC has an ongoing partnership with Knowledge Commons DC, "a free school for thinkers, doers, and tinkerers – taught anywhere, by anyone, for everyone."
People interested in fun and introductory skill level photography classes can take one of these free sessions. Upcoming classes include the following:
We are continually seeking out talented contributors (like you!) to teach these courses; ideally, photographers who enjoy working with others and are curious to try out a low-key instructing experience. In the past, our teachers have offered up the niche skills they've enjoyed honing themselves, such as street portraiture, aviation photography, low- and ambient-light photography, and learning how to critique your own images. You can read more about classes from our September 2014, November 2014, November 2015, and June 2019 sessions.
If you're interested in teaching a session, please get in touch with us! Exposed and KCDC will help you create a simple lesson plan, book a location, and get whatever supplies you might need. Drop us a line!
If you're interested in taking a class, sign up for our newsletter to get a heads up when we plan our next session. You can also get in touch with any ideas or requests for classes you'd love to see!