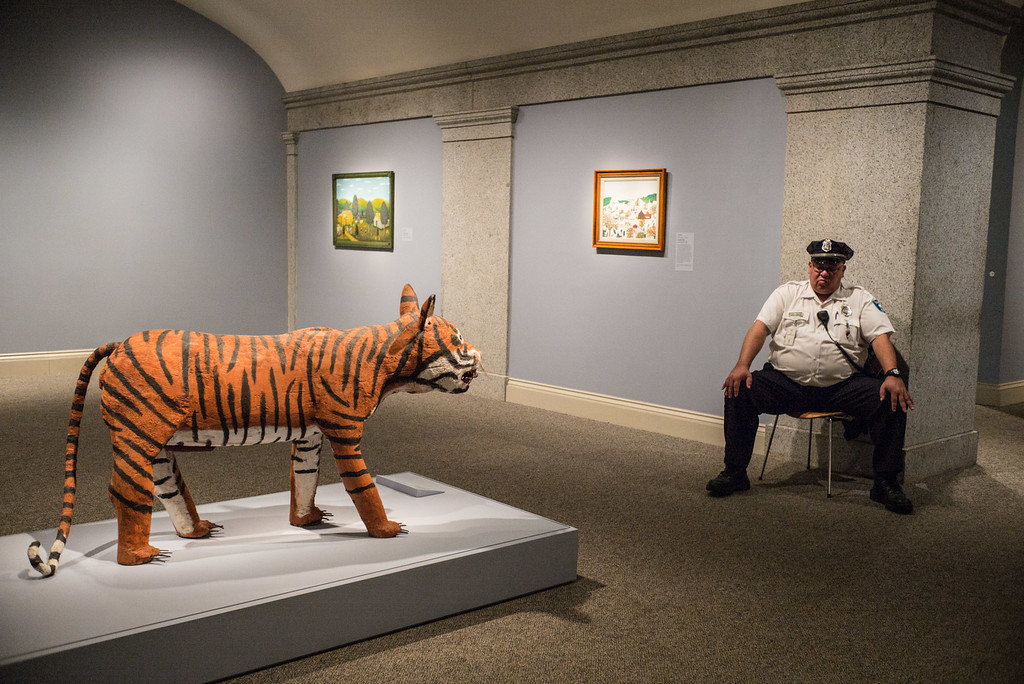 We're proud to share the fourth of our five Best In Show prize winners from the 9th annual Exposed DC Photography Show. We invited each member of a panel of distinguished D.C. metro-area editors and photojournalists to choose their favorite photograph from the 42 in this year's exhibit. The five winning photographers will each receive a $100 cash prize from Exposed DC.
We'll be announcing the fifth and final winner tomorrow. Tickets are still available for the opening reception this Thursday, March 12!
Today's Best in Show winner is the splendid "Museum Guard" by Matt Dunn. His photo was chosen by judge Evan Vucci, co-founder of Haptic Cinema, and a photojournalist for the Associated Press based in Washington, D.C.
I love this photo because at first glance it seems like a a whimsical photo, but as you look at it more it's anything but.