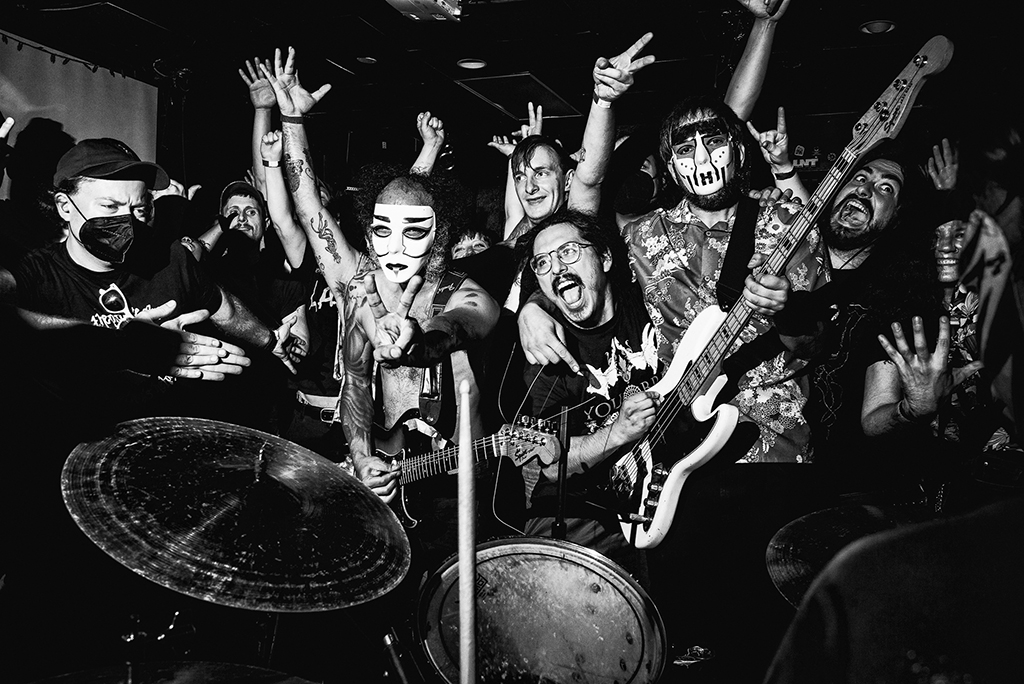 The 17th Annual Exposed DC Photography Show is just around the corner! Please join us this Sunday, June 4 from 3-6 p.m. for an opening celebration at Lost Origins Outside in the alley adjacent to Ellē at 3221 Mount Pleasant St NW.
This week, we're announcing the Best in Show winners of this year's exhibit. Each of these images was chosen by one of our guest judges—five distinguished, local photographers and creatives. The winning photographers each receive a $100 cash prize along with the Best in Show distinction.
Join us in congratulating Chris Suspect whose photo, "Daikaiju at Slash Run 2022" was selected by judge Astrid Riecken. Regarding her selection, Astrid commented that "the photographer combines the essential elements of a striking photograph. Good light, good composition (filling the frame and good balance) and a terrific moment which reveals a great deal of excitement in the faces of the crowd. The photographer was in the right position and captured this very energetic moment perfectly."
You can view more of Chris' work and connect with him on his website, Instagram, and Twitter.
---
About the Judge
Astrid Riecken is a 2022 Pulitzer prize-winning photographer, based in Washington, D.C. Since 2016, she has taught at the Corcoran School of the Arts and Design of George Washington University and since 2020 at the School of Communication at American University. She has won numerous awards in Picture of the Year International, National Press Photographers Association's Best of Photography and the White House News Photographers Association competition in which she was named "Photographer of the Year" in 2014. In 2022, nominated by The Washington Post, she won as part of a team the Pulitzer Prize for Public Service for the coverage of the assault on Washington on January 6, 2021. Her news event coverage includes the earthquake in Haiti, Hurricane Katrina, the presidential campaign and election of former President Barack Obama, the refugee crisis in Germany in 2015, the impeachment trials of former President Donald Trump, and the Black Lives Matter movement. Her personal work focuses on the lives and struggle of aging jazz musicians in the U.S. Equally comfortable in English and German, she frequently freelances for international publications including Getty Images and The Washington Post. Her work has been published by The Washington Post, The New York Times, Newsweek, Time Magazine, The Guardian, and Die Zeit, among many others.