Each year, we invite five distinguished local photographers and creatives to serve as special judges for our annual photography show. They review all of the winning images, and each judge chooses one image to receive a Best in Show award, which comes with a $100 cash prize. Get to know our judges for this year's show and check back here to see the winners announced in the week leading up to the show!
2022 Best in Show Winners
Updates will be provided here as we announce this year's Best in Show winners in late May.
Join Exposed DC and Lost Origins Gallery for the opening reception at Lost Origins Outside in Mount Pleasant on Sunday, May 29 from 3-6 p.m. Please note this is entirely outdoors, not at the indoor gallery; you can now find Lost Origins Outside on Google Maps here! There will also be an after party at Lost Origins Gallery with Hannah Atallah and MISS CHELOVE at the closing of the Flood Pulse exhibit.

Dee Dwyer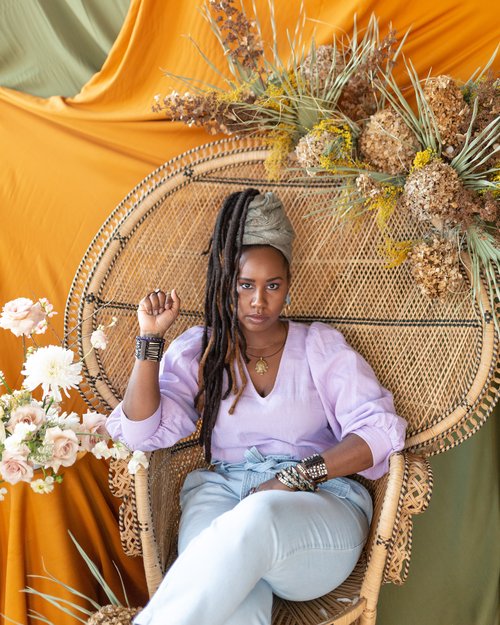 Dee Dwyer is a diversified photographer from southeast Washington, D.C. Her community has anointed her "The Visual Voice for the People." Her goal is to show all aspects of human life with the primary focus being humanity. She developed her fascination for photography as a teenager, never leaving the house without her disposable camera to capture daily life of family and friends. Her love for photography blossomed when she had to shoot and develop her own film in a B&W photography class while receiving her BFA in Filmmaking and Digital Production. She'd spend half her days snapping candids and the other half in the darkroom. Her work has been in exhibitions such as PhotoSCHWEIZ, Photoville, and Catchlight and in publications such as Vogue, The Wall Street Journal, The New York Times, BET, and The Guardian.
Andrew Harnik has worked as a newspaper and magazine photojournalist since 2003. He has received awards from Pictures of the Year International, the National Press Photographers Association, and the White House News Photographers Association including the Political Photograph of the Year in 2012 and 2017. His work has taken him around the world with top U.S. diplomats and across the country with Donald Trump and Hillary Clinton in their race for president. For many years his work was focused off Capitol Hill and away from the White House, telling stories of the nation's capital that are often overlooked. He believes that the stories of everyday people are as rewarding and important as covering high profile events and public figures.
Kenny Holston is a professional freelance photojournalist for The New York Times. Most recently he has covered Voting Rights, Afghan refugees fleeing Afghanistan, politics, the COVID-19 pandemic, and the 2021 Presidential Inauguration. Kenny is a former United States Air Force photojournalist who served for 14 years and was awarded Military Photographer of the Year in 2015. He earned a combat action badge as a combat photojournalist in Afghanistan and other joint service accommodations for his efforts in war and as an autopsy photographer at the Armed Forces Medical Examiner System, Dover Air Force Base, DE. Kenny studied photojournalism at Syracuse University and attended The Eddie Adams workshop as a part of the XXVII class. He and his colleague Jensen Stidham co-founded the Military Visual Awards to recognize the best photography and videography work produced by military journalists from around the world.
Cheriss May is a portrait and editorial photographer based in Washington, D.C. She is a member of the Board of Directors for Focus on the Story, the immediate past president of Women Photojournalists of Washington (WPOW), co-chair of photography at The National Press Club, an Adobe Education Leader, and an adjunct professor at Howard University, her alma mater. She is often commissioned to speak about inclusive storytelling and provides training for organizations and educators around the world, including: Spotify, Adobe, Leica, The Merck Group, the Center for Creative Photography, and the International Center of Photography. Cheriss has been published in O Magazine, The White House website and archives, The New York Times, People magazine, ABC News, The Today Show, MSNBC, and other international publications.
Michael McCoy is a Washington, D.C. based 2022 Pulitzer Prize winning photojournalist, Fujifilm X-Photographer, and two time combat veteran. His recent work includes covering the confirmation hearing for Ketanji Brown Jackson's nomination to the Supreme Court and the Black Lives Matter movement. His photography has been described as engaging, affectionate, insightful, and alluring. He loves telling the story about the relationships between individuals, capturing those special moments of joy and contentment, and the "in-between" moments that are the most candid and authentic.