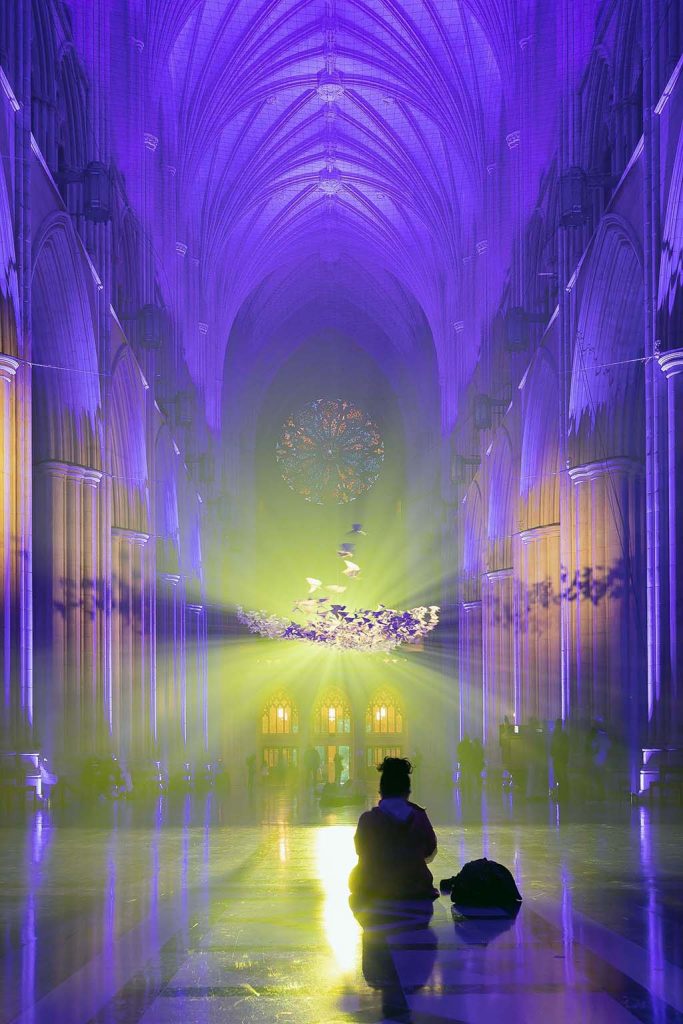 Just a few days left until the 16th Annual Exposed DC Photography Show opens! Please join us this Sunday, May 29 from 3-6 p.m. for an opening celebration at Lost Origins Outside in the alley adjacent to Ellē at 3221 Mount Pleasant St NW.
In these final days leading up to the show, we're announcing the Best in Show winners of this year's exhibit. Each of these images was chosen by one of our guest judges—five distinguished, local photographers. The winning photographers each receive a $100 cash prize.
Today, we are announcing the Best in Show winner "A Sign of Hope" by Valerie Short selected by judge Andrew Harnik. Regarding the selection, Harnik commented, "At the Associated Press we strive to create compelling images that tell a story or add an extra layer of understanding through a moment in time. Out of a choice of some very strong images in this year's contest this one stands out as a visually striking quiet moment."
You can view more of Valerie's work on Instagram.
***
Andrew Harnik has worked as a newspaper and magazine photojournalist since 2003. He has received awards from Pictures of the Year International, the National Press Photographers Association, and the White House News Photographers Association including the Political Photograph of the Year in 2012 and 2017. His work has taken him around the world with top U.S. diplomats and across the country with Donald Trump and Hillary Clinton in their race for president. For many years his work was focused off Capitol Hill and away from the White House, telling stories of the nation's capital that are often overlooked. He believes that the stories of everyday people are as rewarding and important as covering high profile events and public figures.
You can view his website here and follow him on Twitter and Instagram.