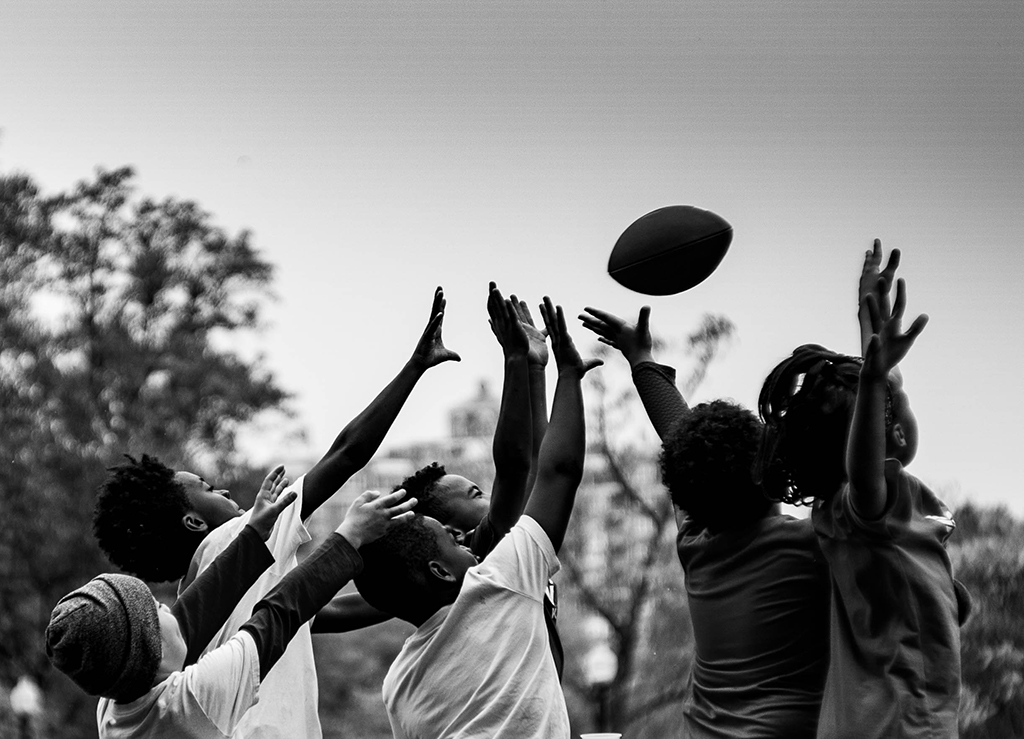 The 16th Annual Exposed DC Photography Show is just around the corner! Please join us this Sunday, May 29 from 3-6 p.m. for an opening celebration at Lost Origins Outside in the alley adjacent to Ellē at 3221 Mount Pleasant St NW.
In this final week leading up to the show, we'll be announcing the Best in Show winners of this year's exhibit. Each of these images was chosen by one of our guest judges—five distinguished, local photographers. The winning photographers each receive a $100 cash prize.
Today, we are announcing the Best in Show winner "Untitled" by Andrew Merluzzi selected by judge Dee Dwyer. Regarding her selection, Dwyer commented, "I chose this photo because it's creative how the photographer used black and white in a poetic way. The message in the image is powerful. It's well cropped, the motion of the children's hands are greatly shown."
You can view more of Andrew's work on Instagram.
***
Dee Dwyer is a diversified photographer from southeast Washington, D.C. Her community has anointed her "The Visual Voice for the People." Her goal is to show all aspects of human life with the primary focus being humanity. She developed her fascination for photography as a teenager, never leaving the house without her disposable camera to capture daily life of family and friends. Her love for photography blossomed when she had to shoot and develop her own film in a B&W photography class while receiving her BFA in Filmmaking and Digital Production. She'd spend half her days snapping candids and the other half in the darkroom. Her work has been in exhibitions such as PhotoSCHWEIZ, Photoville, and Catchlight and in publications such as Vogue, The Wall Street Journal, The New York Times, BET, and The Guardian.