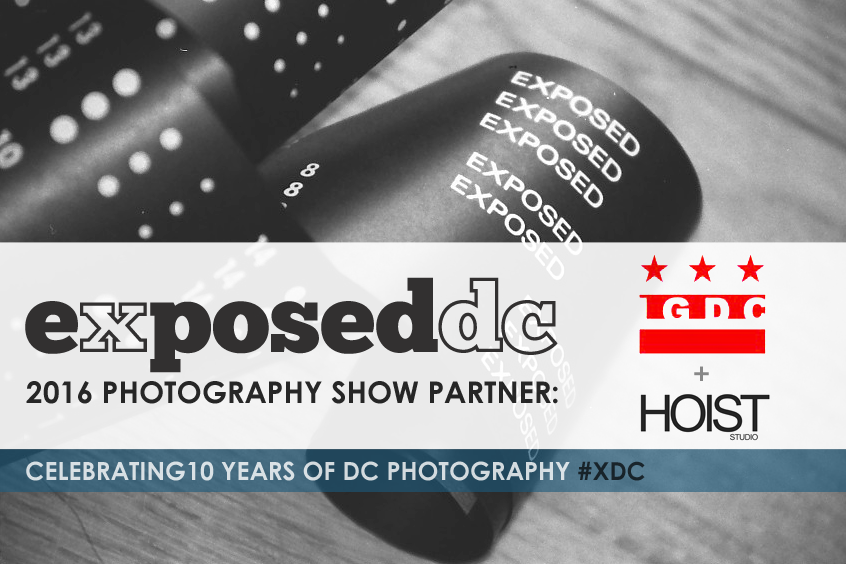 Our latest partner announcement involves a team of two fantastic, local photography organizations who'll be joining us to celebrate the 10th annual Exposed DC Photography Show on March 10. IGDC and HOIST have teamed up to run a portrait booth, but with a twist! IGDC photographers Phil Martin, Lukas North and James Jackson will be on hand capturing simultaneous portraits of their subject, with lighting and backdrops for the photo booth provided by HOIST! With this arrangement, you'll experience how different one photographer's approach can be from another's.
Buy your opening night tickets today!
More about IGDC and HOIST:
IGDC is a photography community that started on Instagram. By organizing instameets and events, the group supports social interaction and creative exploration around the DMV. With daily features on @igdc, photographers have the opportunity for their work to be highlighted for a broader audience. The IGDC community motivates photographers to get out and shoot, encourages the sharing of perspectives and techniques, and provides a welcoming experience for all photographers, no matter the skill level.
HOIST is a boutique studio located in Fairfax, Virginia that supports the work of artists and creative professionals in the Washington D.C. metropolitan area. It is primarily used for photographic and videographic production, but it also hosts professional, educational, art, and other related events. HOIST is an everyday workspace for our small family of Residents and is available to everyone else for daily, multi-day, and half-day rentals. Check them out if you need studio space, for either long term or for individual shoots/events.