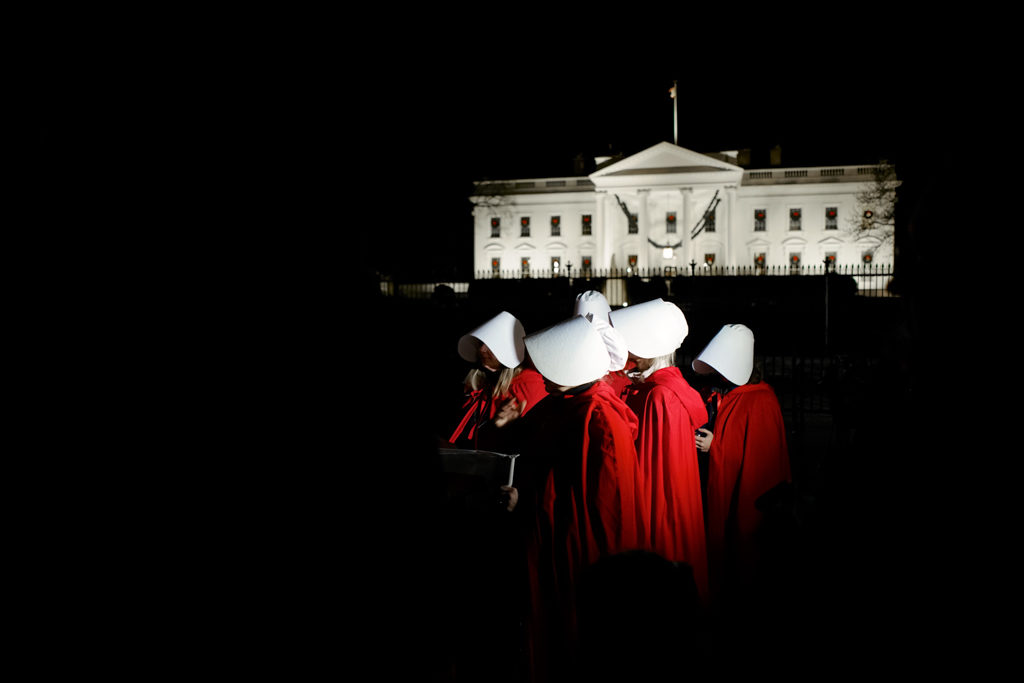 Today we announce the fifth and final Best in Show prize winner from the 12th Annual Exposed DC Photography Show, which opens this Friday. We invited a panel of five distinguished photographers to each choose a favorite image from this year's exhibit to be awarded a Best in Show award. Each winning photographer will receive a $100 cash prize, sponsored by Union 206 Studio.
Advance tickets for our May 11 opening night are still available, so don't delay!
Now without further ado, the fifth Best in Show winning photo is "Resist" by Miki Jourdan, selected by judge Marvin Joseph. Joseph wrote, "I really liked the darkness and saturated color and ghost white bonnets that the ladies wore. Definitely reminded me of imagery from the tv show The Handmaid's Tale." It definitely reminds me of the show as well, and I love stark contrast and how it almost looks like the group is illuminated by a spotlight, creating a very dramatic vibe.
You can see more of Jourdan's photographs on Instagram.
***
Marvin Joseph is a Washington, D.C. native and staff photojournalist for The Washington Post. His work includes celebrity portraiture, fashion, and editorial photography. In addition to the Post, his photographs have appeared in Newsweek, Washingtonian, Essence, Sister 2 Sister and Ebony and Jet magazines, as well as the books "Michelle: Her First Year As First Lady" and "The Inauguration of Barack Obama: A Photographic Journal." His photographs have won contests by Pictures of the Year International (POYi), The National Press Photographers Association, The Best of Photojournalism, Northern Short Course, and The White House News Photographers Association. His photographs were also a part of "Coming Home a Different Person," which earned the Documentary Project of the Year Award from POYi, and a Pulitzer Prize finalist documenting Specialist Robert Warren, a soldier who returned from Afghanistan with a traumatic brain injury.