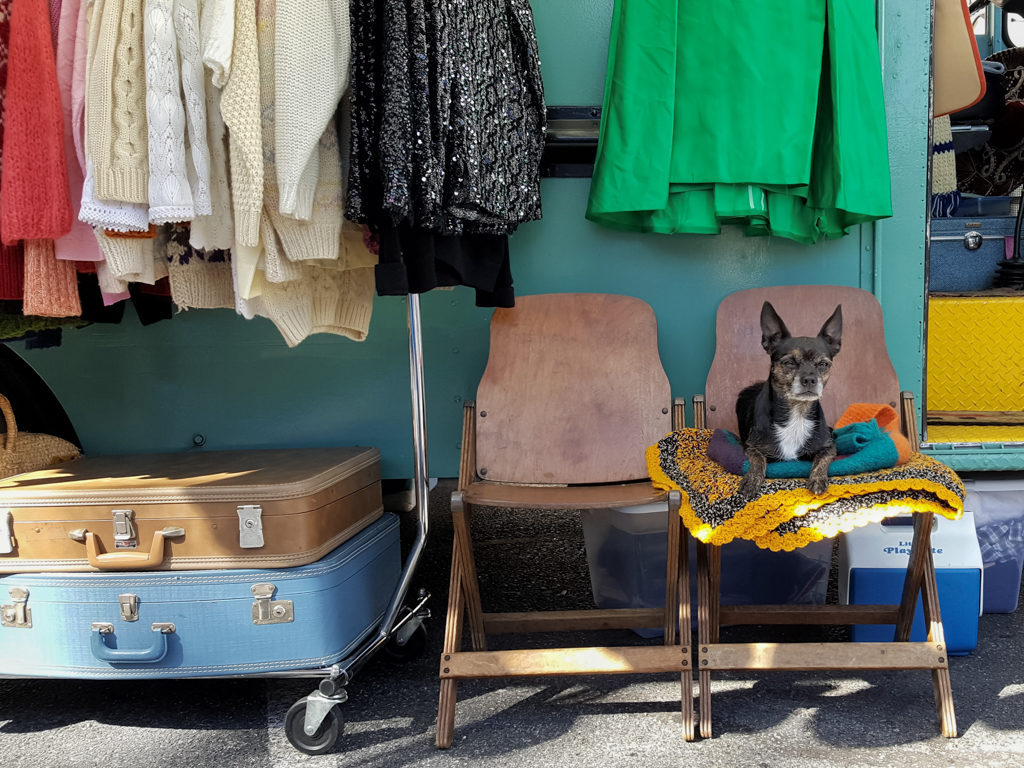 Today we have the fourth Best in Show prize winner from the 12th Annual Exposed DC Photography Show. A panel of five distinguished photographers was invited to choose their favorite image from this year's exhibit to be awarded a Best in Show award. Each winning photographer will receive a $100 cash prize, sponsored by Union 206 Studio.
For our third winning photo we have "Market Vendor's Assistant" by Marci Lindsay, selected by judge Carolyn Russo. Russo wrote, "The colors, cropped elements, and sense of mystery in this scene remind me of an Edward Hopper painting." I love the connection Russo makes here. I also find mysel drawn into the image by the lack of a person in the frame while the dog stares intently forward. Maybe it's that along with the cropped elements that adds intrigue to this scene…making me wonder what is happening all around the photographer in this very moment.
You can see more of Lindsay's photographs on Instagram.
***
Carolyn Russo is a museum specialist, photographer, and co-curator for the art collection at the Smithsonian's National Air and Space Museum. She is the author of four books: Art of the Airport Tower (Smithsonian Books, Fall 2015), In Plane View: Abstractions of Flight (powerHouse Books, 2007), Artifacts of Flight (Harry N. Abrams, 2003), and Women and Flight: Portraits of Contemporary Women Pilots (Bulfinch Press, 1997). She has curated several exhibitions and her photographs have been widely exhibited in the United States, China, and Finland.