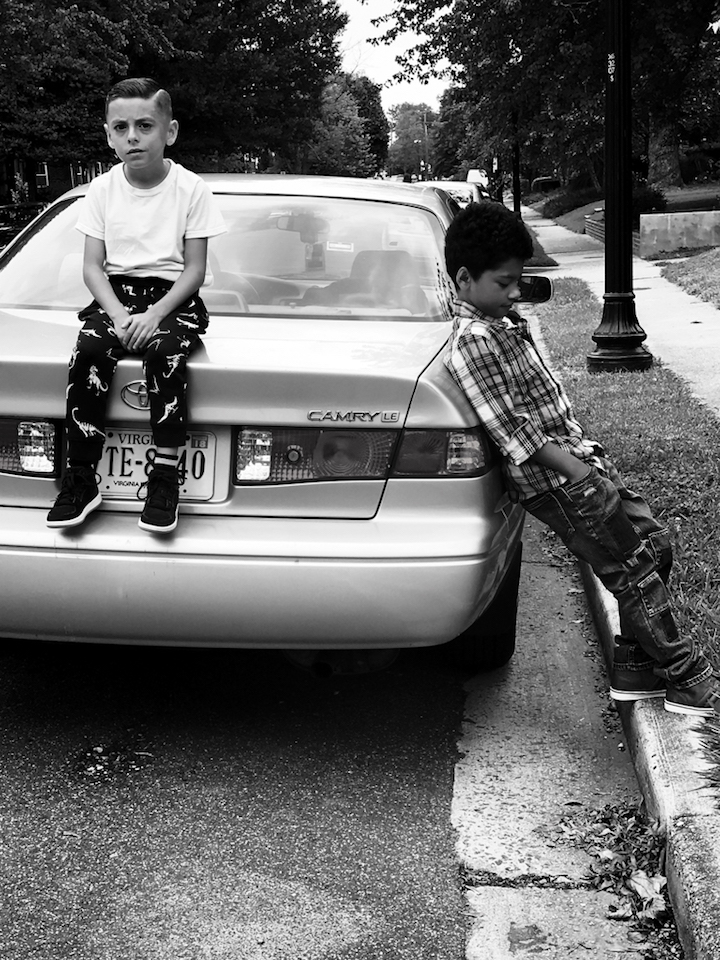 Today we announce the second Best in Show prize winner from the 12th Annual Exposed DC Photography Show. The Best in Show winners were selected by a panel of five distinguished photographers who each chose their favorite image from this year's exhibit. Each winning photographer will receive a $100 cash prize, sponsored by Union 206 Studio.
For our second winning photo we have "Attitude After School" by Kattie Angelita Delcid, selected by judge Nancy Walz. Walz wrote, "This shot stands out for having beautifully captured an ordinary moment — the intensity of one boy's stare next to the relaxed shrug of his friend. The nuanced space between them creates a clean, powerful composition. And there's a story behind the photo — I wonder what's going on and what are they up to next."
You can see more of Delcid's photographs on her website.
***
Nancy Walz is a freelance photo editor in the Washington, D.C. metropolitan area. She previously directed the still photography team at Discovery Communications, producing award-winning work for networks including the Discovery Channel, Animal Planet, TLC, and the Oprah Winfrey Network. As a photojournalist in Seattle and Spain, she covered news and feature stories, and also worked as staff photographer for Wesleyan University in Connecticut. She has been a contest judge and portfolio reviewer for a variety of organizations.