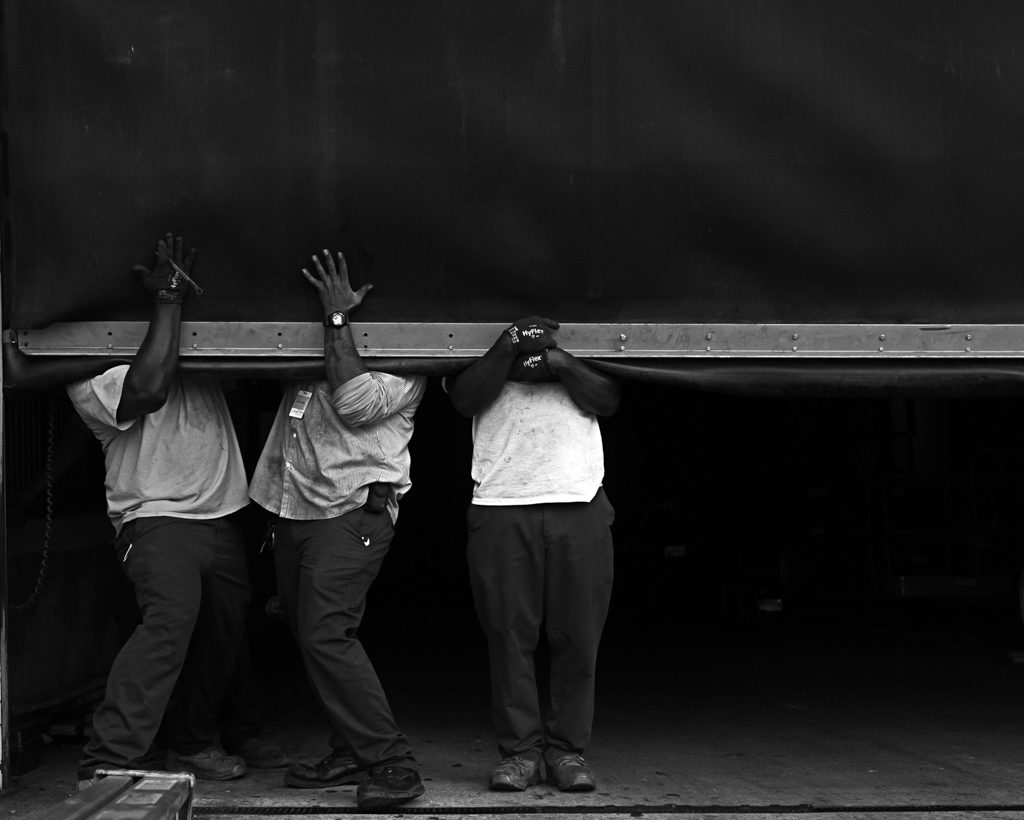 Today we have the third Best in Show prize winner from the 12th Annual Exposed DC Photography Show, which opens this Friday night. Five distinguished photographers were each invited to choose a favorite image from this year's exhibit to be awarded a Best in Show award. Each winning photographer will receive a $100 cash prize, sponsored by Union 206 Studio. Advanced tickets for our opening reception are still available, so grab yours now to see all 40 images in the exhibit, meet featured photographers, and celebrate local photography with us.
For our third winning photo we have "Untitled" by Mac Blessen, selected by judge Sanjay Suchak. Suchak wrote, "It's a quintessential street photo in my opinion. One that calls to mind a classic Robert Frank image from the book 'The Americans.' He had an appreciation for photographing scenes where the subject's face is obscured. I just love thinking about what the story is behind this image and the occasional awkwardness that occurs when people work together."
You can see more of Blessen's photographs on his website.
***
Sanjay Suchak  is an award-winning and Emmy-nominated photographer and multimedia storyteller based in Charlottesville, Virginia and working around the world. He is the photographer for the University of Virginia and focuses on higher education storytelling as well as music photography. He has photographed The Grateful Dead, Dave Matthews Band, and various music festivals and has been published in The Washington Post, NPR, CNN, The Wall Street Journal, National Geographic Traveler, and USA Today.