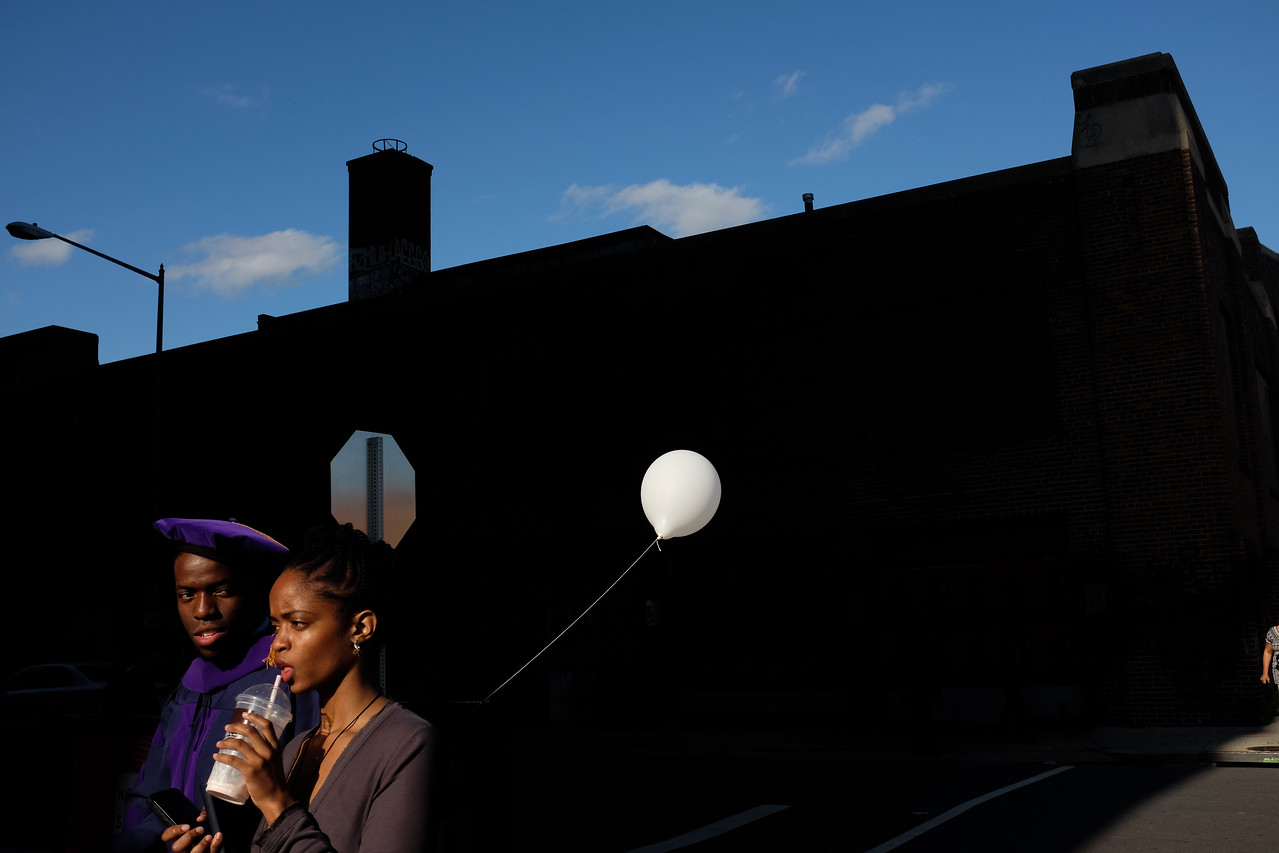 Thursday, March 9 is the opening night for our 11th Annual Exposed DC Photography Show. Discounted advance tickets are still available, so grab yours soon! Every year we ask a panel of distinguished, local judges to select one image each for a Best in Show award. The winning photographers each receive a $100 cash prize from Exposed DC. Our 2017 panel consists of five judges, and over the coming days we'll be announcing the winners, starting today with "V Street" by Chris McDaniel, selected by judge Darren Smith from National Geographic Magazine.
Darren writes, "the white balloon against the stark black background draws viewers into the image, and then guides our eyes down the string to the young couple sharing a moment." His take on Chris' image is analogous to mine. The balloon is an immediate focal point and the string connects us to the people in the frame. But it's not only the white balloon against the black background that leads us around the image. It's the discovery of light that keeps us in the photograph after the balloon meets the couple. The reflection on the stop sign is illuminated with blue and orange light. In contrast with the onyx facade, the stark lines from the metal give the appearance of a geometric tunnel allowing our eye to escape the darkness for a moment. In the bottom corner of the image, we are offered another glow of light balancing the dark block in the center of the frame.
You can see more of McDaniel's photographs on his Flickr feed.
***
Darren Smith supervises the 36 local-language editions of National Geographic Magazine. He works with journalists around the world to ensure the stories created locally meet National Geographic's high standards. In his personal artistic work, he cuts hundreds or thousands of fragments from his photos to make collages by hand that create surreal new visions. He has exhibited in the Washington, D.C. area, New York and Paris.