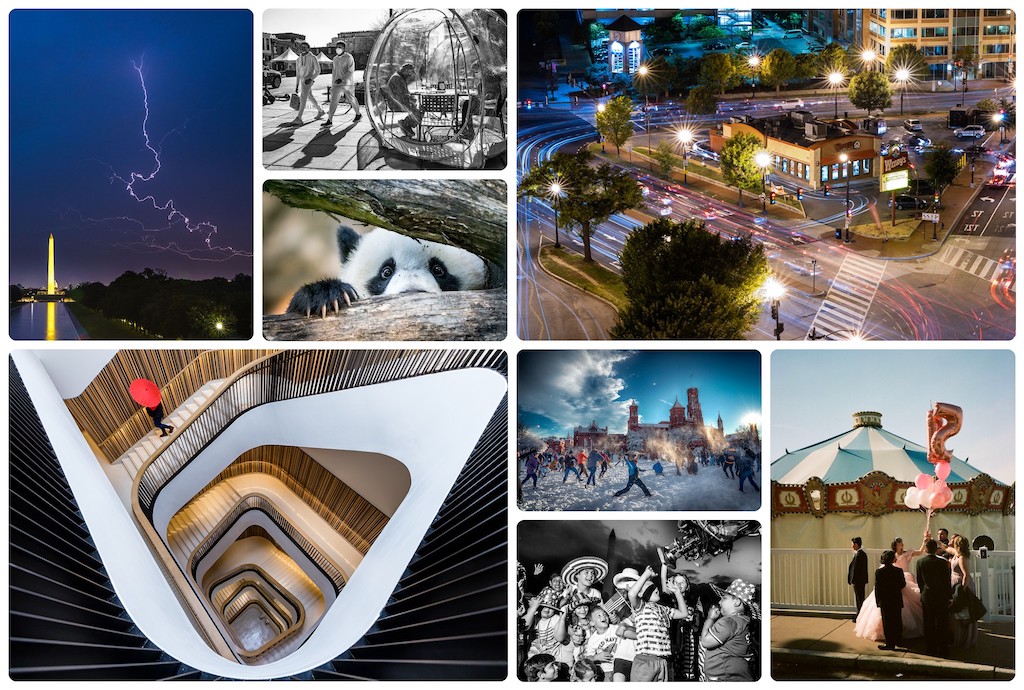 We're excited to announce the winners of the 16th Annual Exposed DC Photography Contest! These images, as seen together, tell the story of Washington, D.C., as documented by the people who live, work, and love here. You can view the full list of winners below. Stay tuned for details about the 2022 Exposed DC Photography Show.
Thank you to everyone who submitted to this year's contest for sharing your work with us and congratulations to this year's winners. We always enjoy seeing this city through your eyes and love having the opportunity to share the work of local photographers of all levels whose images help tell and celebrate the story of life in D.C. We also want to thank the DC Commission on the Arts and Humanities for their support of this show.
If you recently discovered Exposed DC, we are glad you found us and hope to get to know you better as you become part of our community. Here are some ways to get involved, and be sure to subscribe to our newsletter to get updates on our events, contests, shows, and more.
Now, without further ado, we present to you the winning images of the 16th Annual Exposed DC Photography Contest…
Keith Arnold – Pillars of Light
Freek Bottema – Snow Battle
John Buckley – Scene From A COVID Winter
Maria Helena Carey – Floating Cicada
Charles Chen – Pizzeria Rossa
Scott Clowney – Painter's Delight, National Cathedral School
Thomas Cluderay – Festival Return
Thomas Cluderay – Pop of Red
Kevin Dietsch – Remembering Sicknick
Robyn Garnett – Demolition Man
Miki Jourdan – Smashing the Patriarchy Is Exhausting
Sandra Kauffman – Disconnected
Mike Landsman – Million Moe March "Moechella"
Ryan Lingo – Along the Anacostia
Mike Lurie – Accidentally Wes Anderson
Andrew P Merluzzi – Untitled
David Moss – On The Canal
Angela Napili – Peek-a-boo
Ryan Nickel – Quinceañera
Murali Palangat – Homage and Remembrance
Victoria Pickering – Upside Down at the Hirshhorn
Briana Pittelli – Couple Unknown
Eric Purcell – Hanging out on the Deck
Diriki Rice – Catrina with Child
Jennifer Sakai – distancing day No.398 (two blocks from home)
Iñaki Sánchez Ciarrusta – The Human Comedy
Frank Sellin – Promise on Ice
Valerie Short – A Sign of Hope
Carol Stalun – Rising Tide
Josh Steele – Summer Storms
Chris Suspect – 4th of July, 2021
Chris Suspect – Thelma and the Sleaze at Slash Run
Jerry Tsao – Wendy's Last Night
Arpita Upadhyaya – Morning Silhouette
Seneca Wells – Feeding Frenzy
Gretchen Wesche – Roseate Spoonbill Feeding
Amber N. Wiley – Preserving Barry Farm
James Wisnieski – Speeding Around the Corner