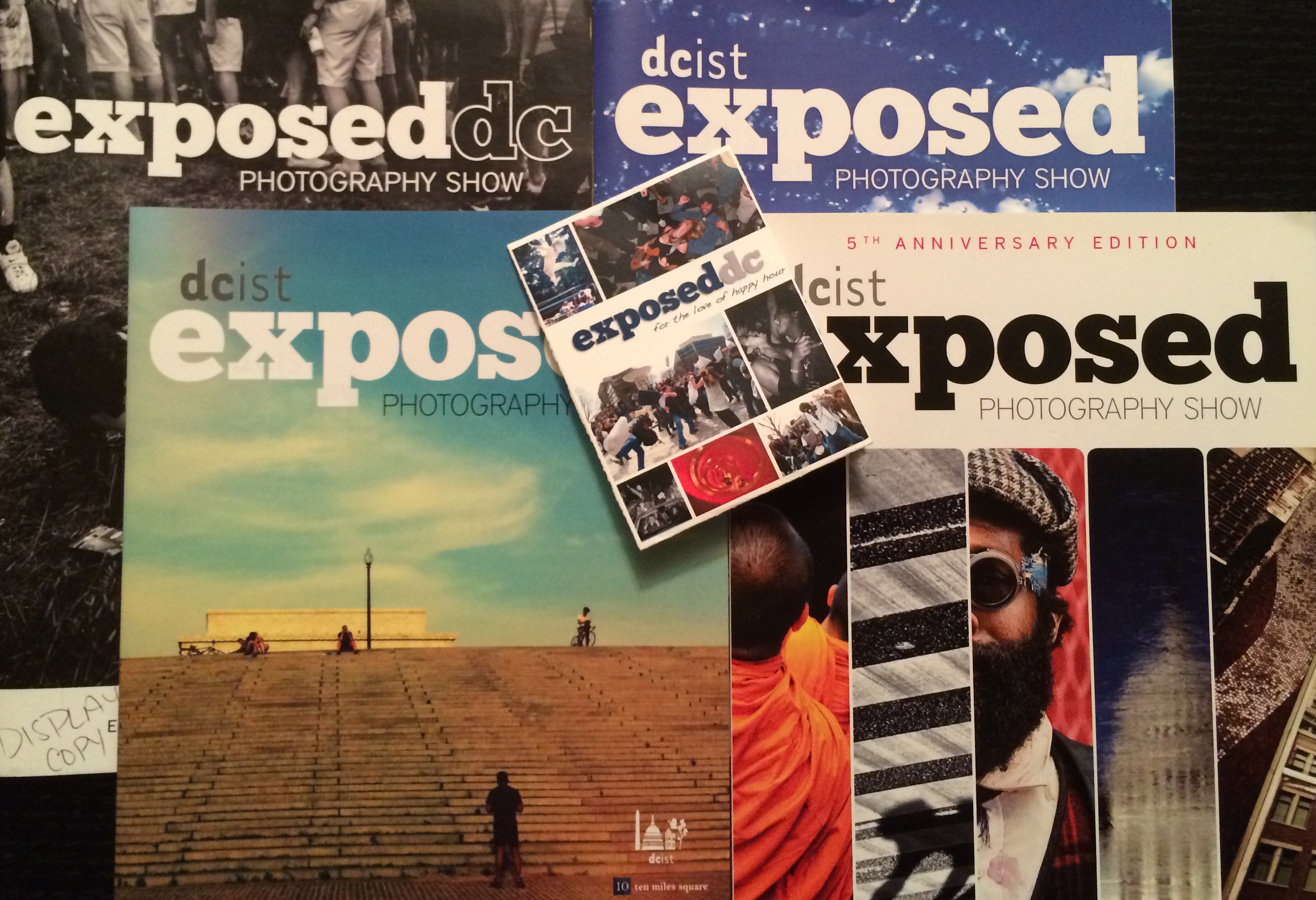 Who among us doesn't have — or at least desire — a coffee table full of intriguing photobooks? We invite you to come visit our "coffee table" topped with interesting books produced by local photographers next Friday, September 12, 6 to 8 p.m. Join us at the WeWork Wonder Bread location for a little beer and a little perusal; most of the artists will be on hand to chat about the book-making process and their projects.
We'll have our Exposed publications, which feature our annual contest winners, on hand to browse and purchase, and you'll also get to enjoy the work of the artists listed below. We'll likely add a few more before the event, so please check back.
The D.C.-based team from Mambu Badu, a photography collective for self-identified women of African descent, will be there with their second anthology, Open Call.
Everitt Clark learned to use a large-format field camera in 2001. He'll bring his 4″x5″ camera to show off, along with prints for his hoarders project that he'll be publishing in a book soon.
Chris Suspect will bring a copy of his sold-out book Suspect Device, with images from the harDCore scene. His work is currently on display in the STRATA exhibit at the Leica Store.
Keith Campbell's

 photozine is titled 

Under Sun and Stars. 

It's an 80 page volume of outdoor figure and portrait photography taken during his time living and working in Brooklyn.