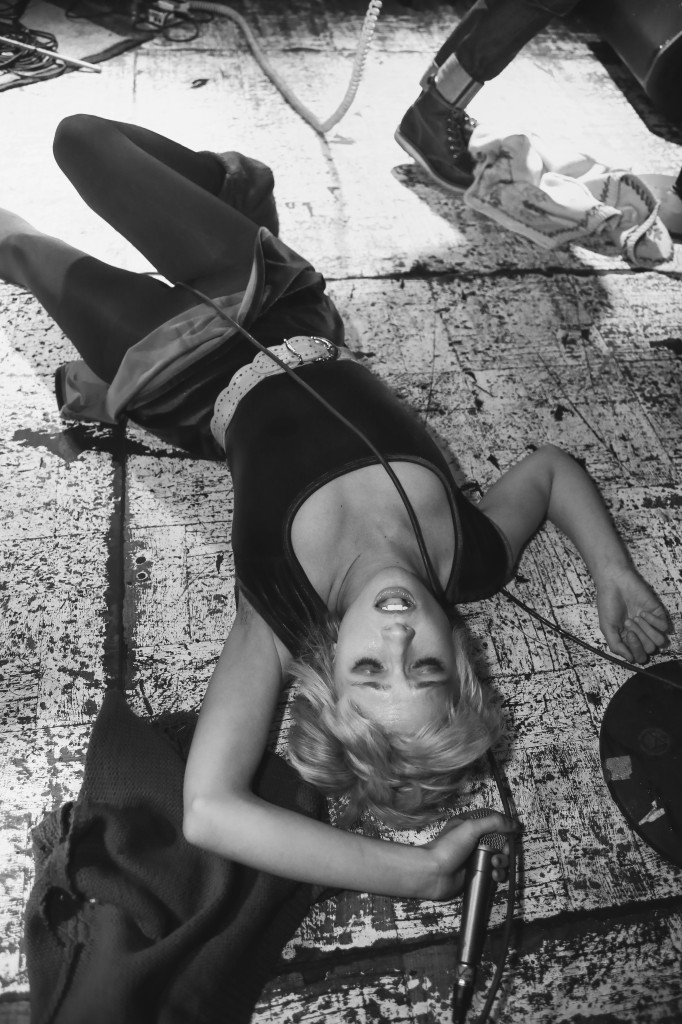 Last Thursday night photographer Michael Andrade opened his photography show In My Eyes at The Coupe in Columbia Heights. We're familiar with Andrade's intense concert images, as he was part of the Instant DC collective which joined our team at Exposed a few weeks ago. He's been following and photographing bands from D.C., Maryland, and Virginia.
You can enjoy his work, along with paintings inspired by Andrade's work by street artist Rose Jaffe, in the coffee shop and bar section of the venue through September 1. We asked Andrade a few questions about his photography:
Exposed: How long have you been taking photographs at concerts, and what got you interested?
Andrade: I have been shooting concerts for about two years now. Being a devoted fan of D.C. hardcore music and the iconic images that were captured by Lucian Perkins and Susie J. Horgan of the 80's scene inspired me to pick up a camera and document it myself. There was a void of emotion, crowd interaction and passion in the images that were being published of the local music scene of our time. I felt that I needed to take it upon myself to let everybody know that D.C. was still creating amazing music, still putting out records that will end up timeless classics and that you should turn off the radio and head to a local house show to hear real music.
Your images are right up in the band's faces, and really show the raw emotion of the players. But some of these shows must be pretty intense. How do you get so close with your equipment in an audience that's so amped up?
I come from the street photography world were the motto is "If your photographs aren't good enough, you're not close enough." I thrive on being in the mosh pits and capturing the emotions of the crowd interacting with the musicians. I want people to look at these photos and feel like they were there. I get pushed, kicked, punched, glasses knocked off and splashed with beer all the time but it's worth it to get the best shots.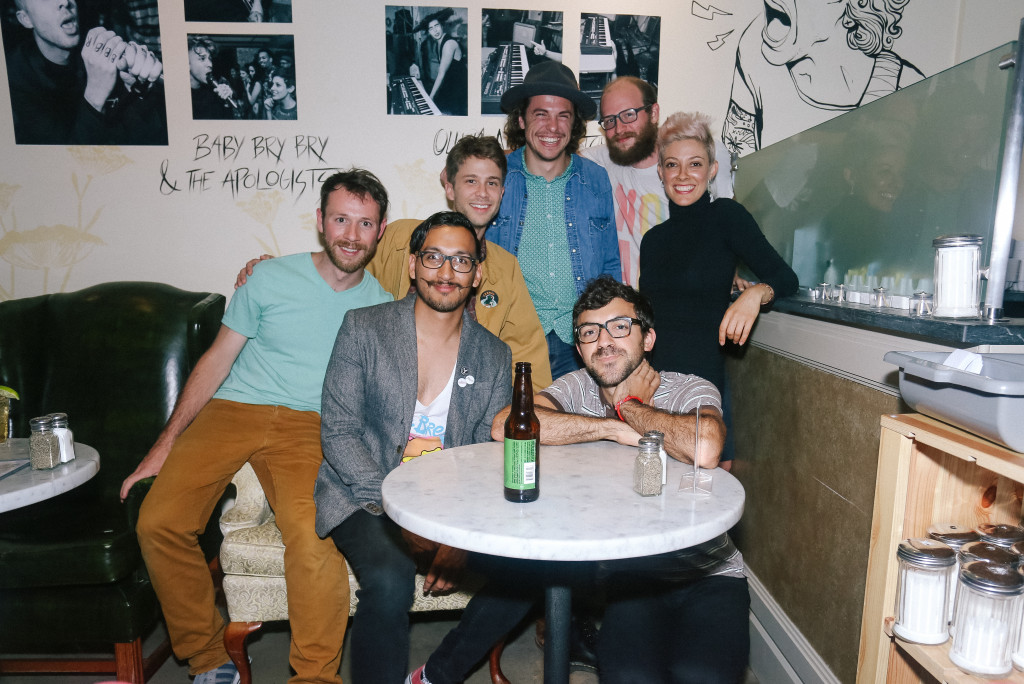 What's your favorite part of this type of concert photography? 
My favorite part of photographing the D.C. music scene is that I get to interact with so many people. I'm just as big of a fan as the people who show up early to shows, buy merch, talk to the bands and promote their music because I do the same thing. I'm just a person like them who is stoked to see their favorite band perform – just because I have a camera doesn't make me any better. No matter how many shows I shoot (around 4 to 5 a week), I am just as excited as I was when I first started shooting.
Can you tell us a little more about the photo of Katie Alice Greer at the top of this post?
This photo of Katie Alice Greer (lead singer of D.C. band Priests) is my favorite photo I have ever taken. I have been shooting Priests for over a year now but on this night at DC9, they performed like I've never seen before. Katie is one of my favorite singers ever, she blows me away not only with her lyrics but the way she talks to the crowd and how real and kind she is as a person. What you can't see from this photo was how I took it: one hand holding my camera really high (while on my tip-toes) and my other hand holding my girlfriend's hand at the time. It was a beautiful moment that I'm glad I can now share with everybody.
What equipment do you prefer to use?
I shoot with a Canon 6D because it's made out of lighter material than my previous 7D and has built-in wi-fi so I can share my photos to Instagram. Before my 24-80mm lens broke on my friend's head while he was crowd surfing at a show at St. Stephens church, that was my main lens that I used because of the range. Now I am using a 17-40mm wide angle lens, along with a bootleg flash that I bought from eBay. I also always carry a disposable camera with me that I shoot and then send off to my friends when they can't make it to the shows. I always prefer the look of film so I make sure to edit my digital photos so they look like they were taken with Tri-X 400 (black and white) or Kodak Portra 400 (color). But with the decline of places to get film developed, I am shooting shows more with my Canon 6D than my Minolta X-700.