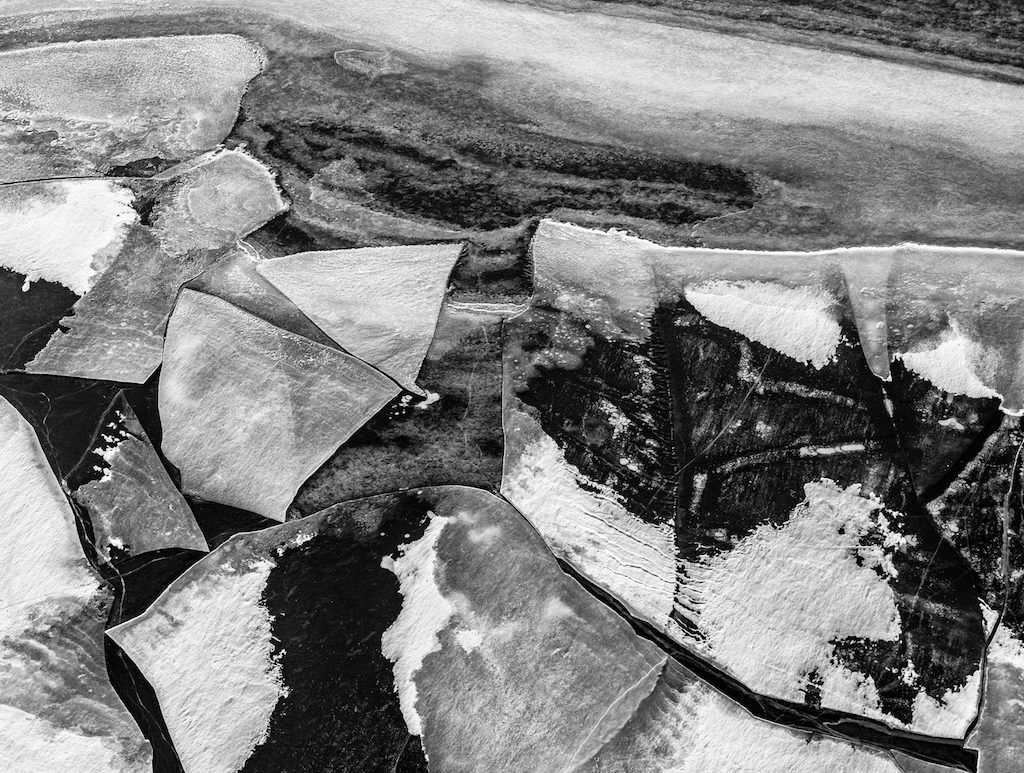 Our 2019 show opens one week from today! Don't let it sneak up on you; buy advance tickets now and join us for the party at Touchstone Gallery on February 13th!
Today we are proud to announce our third Best in Show prize winner for the 13th Annual Exposed DC Photography Show. Each year, Exposed DC invites a panel of five influential photographers to choose their favorite image, and each winning photographer receives a $100 cash prize from Exposed DC.
"Geometry Reimagined" by Jean-Pierre Plé was chosen by Jennifer Sakai for its success in capturing abstraction. Sakai writes, "The frozen watery scene is composed of rich tonalities that play with scale and leave the viewer unsure of distance and proportion. We are instead drawn into the shape, line, and form of the setting, constructing a new sense of the land." The artist's focus on the details creates a new image independent of the original subject.
***
Jennifer Sakai is a fine art photographer, professor, and independent curator who resides in Washington, D.C. She received her BFA in design at the Art Institute of Boston at Lesley University and her MFA in photography from Virginia Commonwealth University. She has taught at the Park School of Communications at Ithaca College and Virginia Commonwealth University. She is currently a professor of photography at the Corcoran School of Art at The George Washington University and curator of "The Gifts of Tony Podesta" exhibition at the Katzen Arts Center of American University that opened in Winter 2019.

---