Enter the 10th Annual Exposed DC Photo Contest!
Exposed DC is celebrating a decade of local photography this year. Since 2006 we've featured images by D.C.-area photographers who disregard the tourist and political sides of the nation's capital to reveal the real city we live, love, and work in every day.
We've consistently kept our entry fees low to encourage photographers of all levels to submit their work. It's time to show us what metro-area Washington, D.C. culture, art, food, sports, and street life are to you. For inspiration, you can see last year's winners here. 
Submit your photos by midnight, January 6, 2016
This spring, the 2016 Exposed DC Photography Exhibit will be hosted by:

Winners of the contest will be exhibited March 10-April 1 at a venue truly worthy of a 10-year celebration. Opening night will be held throughout the two floors of the historic Carnegie Library, from the elegant ballroom downstairs to The Historical Society of Washington, D.C.'s upstairs headquarters, where our exhibit will have the honor of being featured next to permanent exhibits that tell the story of our nation's capital. Winners will also be featured in a special edition of our annual magazine, a companion to our 2011 5th anniversary edition.
The Historical Society of Washington, D.C., is a community-supported educational and research organization that collects, interprets, and shares the history of our nation's capital. Founded in 1894, it serves a diverse audience through its collections, public programs, exhibitions, and publications.

Washington is known throughout the world as a monumental federal city. Less well-known are the stories of Washington's many diverse and vibrant communities. The Society helps make this local history easily accessible to the public to promote a sense of identity, place, and pride in Washington and to preserve this heritage for future generations.
Tonight, December 2, join us for our December happy hour at Right Proper Brewing to kick off our 10th anniversary. Join us from 6 to 8 p.m. and meet the Exposed DC team, previous years' winners, and all your fellow photography lovers. And get those photos submitted ASAP!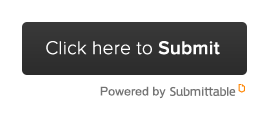 ---
---