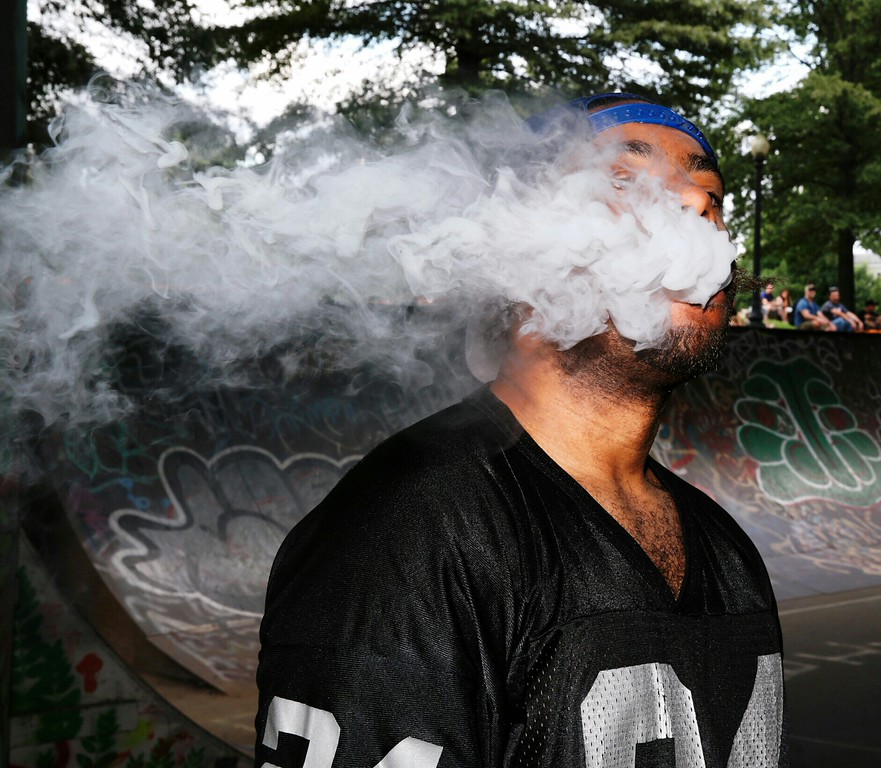 And now for the second of our five Best In Show prize winners from the 9th annual Exposed DC Photography Show. We invited each member of a panel of distinguished D.C. metro-area editors and photojournalists to choose their favorite photograph from the 42 in this year's exhibit. The five winning photographers will each receive a $100 cash prize from Exposed DC.
We'll be announcing the winners each day through next Tuesday. Advance tickets are still available for the opening reception this Thursday, March 12.
Today's Best in Show winner is the striking "Oi Vape" by Diriki Rice. Congratulations Diriki! His photo was chosen by judge Lauren Stockbower, a veteran picture editor, photojournalist and educator in the D.C. area:
An intriguing portrait of a skater, whose face is only partially visible because of the long, twirling, and mysterious cloud of –vapor. The shadowy graffiti-laden background at the Bridge Skate Park in SW adds to the mood. Vaping looks way cool.