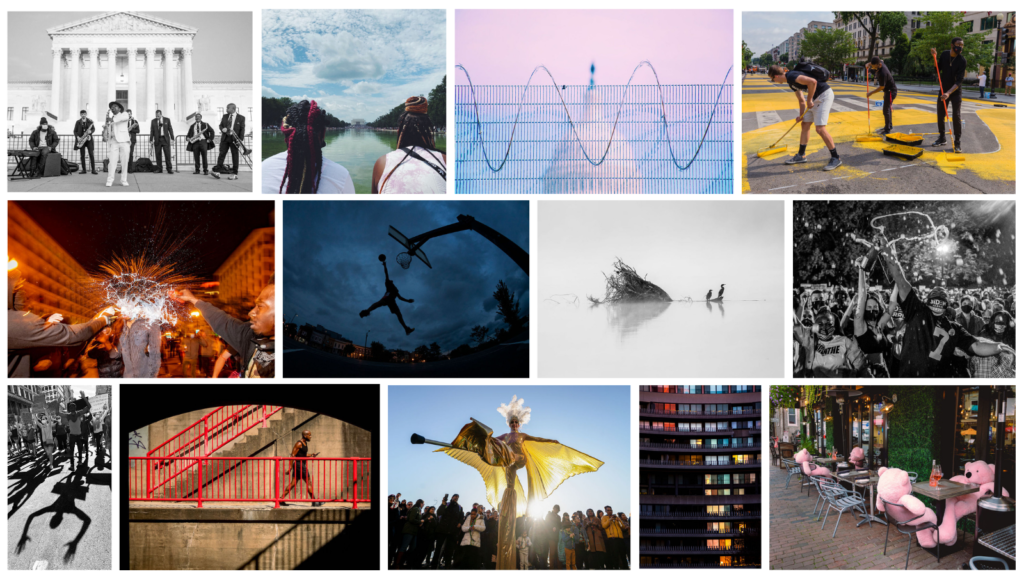 We're excited to announce the winners of the 15th Annual Exposed DC Photography Contest! These images, as seen together, tell the story of life in the Washington, D.C. metro area, as documented by the people who live, work, and love here. You can view the full list of winners below.
Stay tuned for details about the 2021 Exposed DC Photography Show and join us tonight at 6 p.m. on Zoom for a celebratory happy hour! Photographers, photography fans, and friends are all welcome. Please register here if you'll be joining us.
UPDATE: You can now view the winning images in our first-ever virtual gallery! You can also join us at the show opening on Sunday, June 6 from 3-6 p.m. or stop by anytime between then and June 27 when the show closes!
Thank you to everyone who submitted to this year's contest for sharing your work with us. If you recently discovered Exposed DC, we are glad you found us and hope to get to know you better as you become part of our community. Here's how to get involved, including contributing images for features, virtual and in-person events, and being part of our other activities throughout the year. If you're interested in getting even more involved, we'd love to chat with you about volunteering with us too!
Now, without further ado, we present to you the winning images of the 15th Annual Exposed DC Photography Contest…
Mark Alan Andre – Washington Fog
Dylan Bilbao – Polychromatic
Ashley Brown – Quiet Kennedy
John Buckley – Hanging On
John Buckley – The Reflecting Pool
Christopher Chern – Ad Astra
Thomas Cluderay – Spark Dome
Thomas Cluderay – Amplify the Message!
Scott Cook – Fairy Godmother
Sue Dorfman – And Helicopters Flew
Joe Flood – Cupid's Undie Run
Phillip Ford – The Walking Beat
Merone Hailemeskel – Stand Together
Robb Hill – Honoring Good Trouble
Matthew Howard – The State of Our Union
Philippa Hughes – We Made the Best of It
Miki Jourdan – Best Foot Forward
Kim Keller – Last Word
Kim Keller – Silver Spring Summer
Christy Knight – Reflections
Mike Landsman – Celebration
Geoff Livingston – BLM is Bigger than a Photo Opp
Jenny Markley – Building Strength
Jenny Markley – Reflection
Nicholas Moreland – Election Day 2020 At The Supreme Court
Victoria Pickering – Biden Wins
Satya Ponnaluri – Isolation in the Time of Covid
Eric Purcell – Rose Rosé Bears
Mukul Ranjan – Splash!
Michael Ryan – Protest
Christopher Smyth – Notorious RBG
John Sonderman – Sloppy Mama's BBQ
Carol Stalun – Blossoms For Breakfast
Chris Suspect – Untitled
Arpita Upadhyaya – Each Substance of Grief Has Twenty Shadows
Kristian Whipple – Sebastian on Georgia Avenue
---
The 2021 Exposed DC Photography Show is supported by the DC Commission on the Arts and Humanities.