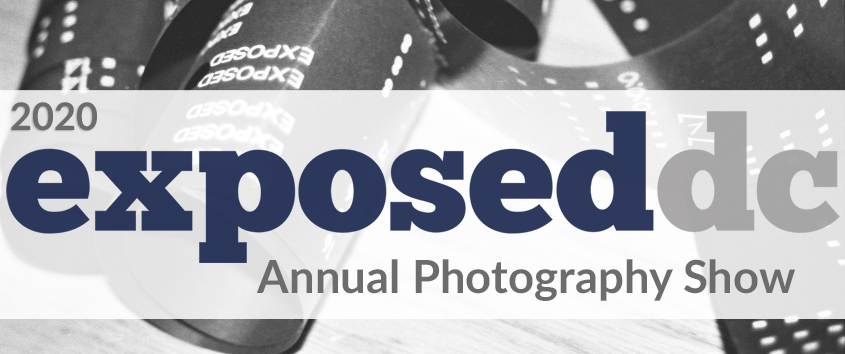 Exposed DC Photography Show – 14th Annual Exhibition
– Tickets on sale now!
– Featuring 43 images of the Washington metro area
– Opening reception: Wednesday, February 19 from 6 to 9 p.m.
– Exhibit hosted by Touchstone Gallery, 901 New York Avenue NW
– Exhibition magazine available for purchase, featuring all the winners
– Best in Show awards chosen by a panel of distinguished local photographers
– Advance tickets: $20. Door tickets: $25
– After party at City Tap House Penn Quarter, 8 p.m. to close. Free entry, cash bar.
---
Exposed DC is excited to announce its 14th annual Exposed DC Photography Show, February 19 through March 1, 2020. The exhibit will be hosted by Touchstone Gallery, with support from the Touchstone Foundation for the Arts.
The 43 winning photographs were chosen from a contest for their unique view of the Washington area as more than just a tourist destination and political arena. They showcase and celebrate the experience of the people who live, love, work, and play here. Five of these photographs will be awarded our Best in Show award along with a $100 cash prize. Each award will be chosen by a distinguished metro-area photographer: Angela Bain, Darrow Montgomery, Shedrick Pelt, Beverly Price, and Gerry Suchy. Custom framing for the show is provided by Art & Framing Expo, Inc.
Our opening reception will be held Wednesday, February 19 from 6-9 p.m. at Touchstone Gallery. Complimentary wine, beer, and snacks will be provided. A full color 14th annual exhibition magazine with all 43 winning photos will be available for purchase. All exhibit photographs will be for sale at first time art buyer prices as well.
Tickets for the opening are $20 in advance and will be $25 at the door.
Join us for a free after party at City Tap Penn Quarter, 8 p.m. to close, cash bar.
Exhibit hours (free admission):
Wednesday through Friday from 11 a.m. to 6 p.m.
Saturday through Sunday from 12 to 5 p.m.
Closing day: Sunday, March 1, 2020
For more information or media passes, please contact:
Noe Todorovich at info@exposeddc.com
High-res images available upon request.
Support for the 2020 Exposed DC Annual Photography Show provided by:



The Exposed DC Photography Show is a Ten Miles Square production.
Website | Twitter | Instagram | Facebook
Join our mailing list.