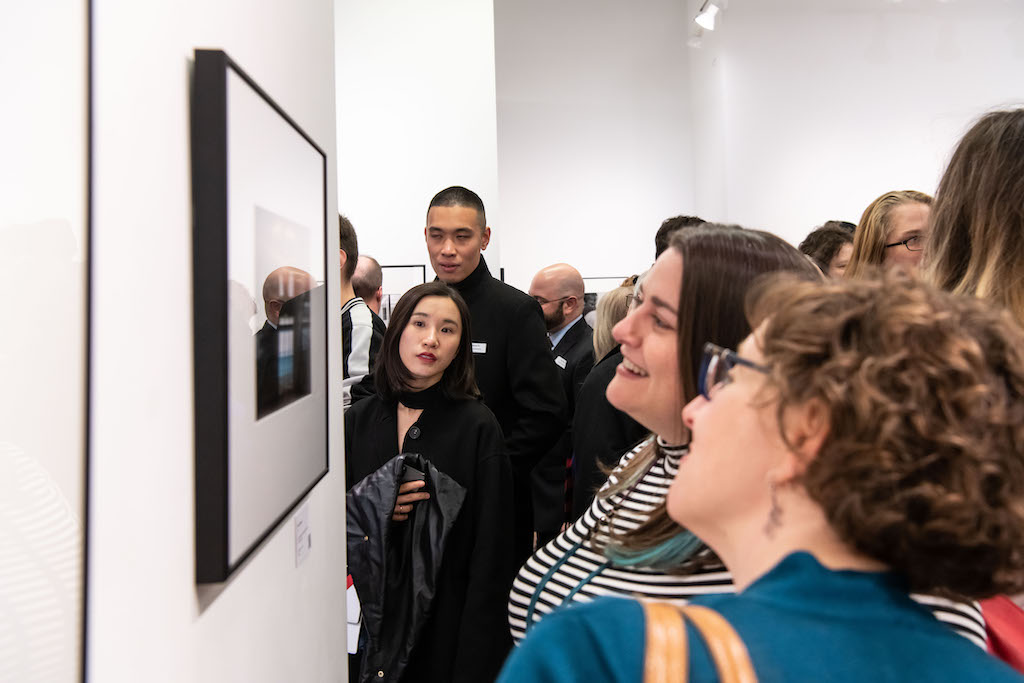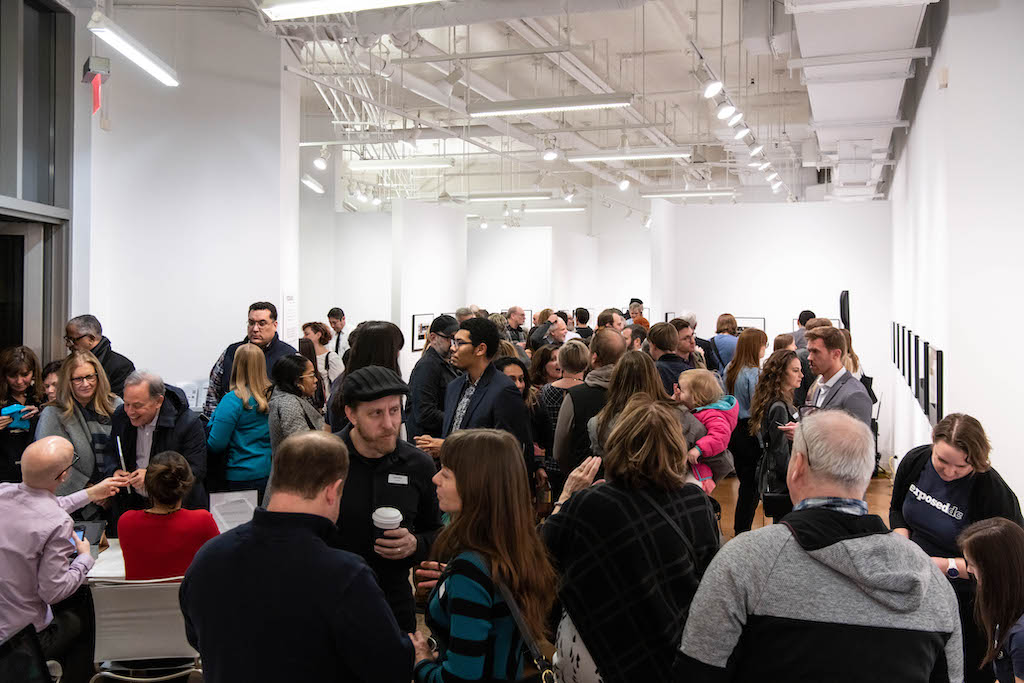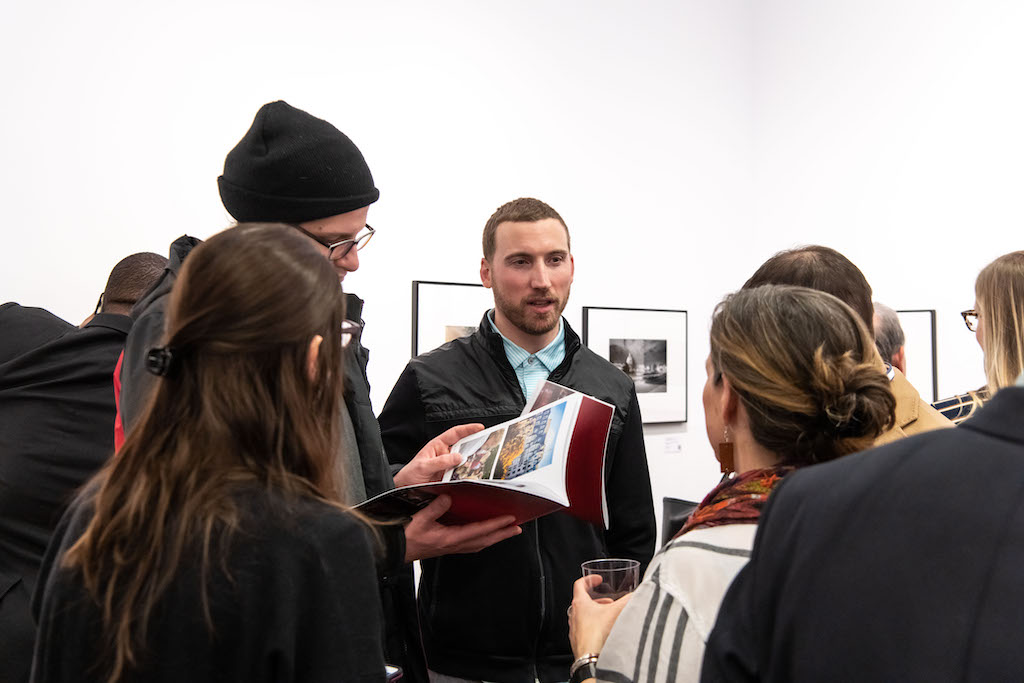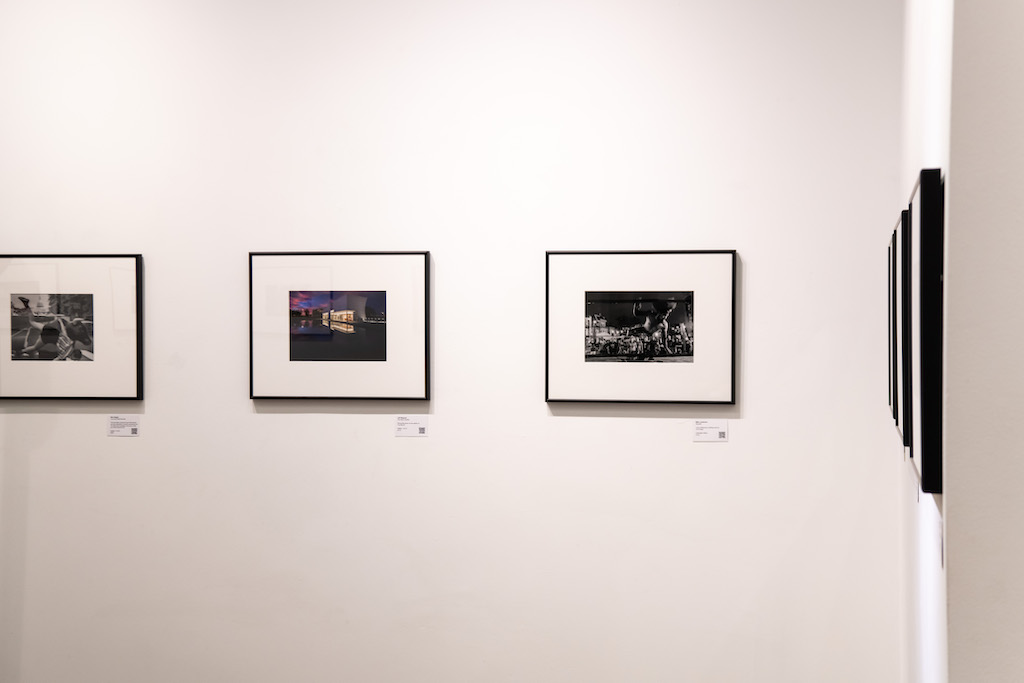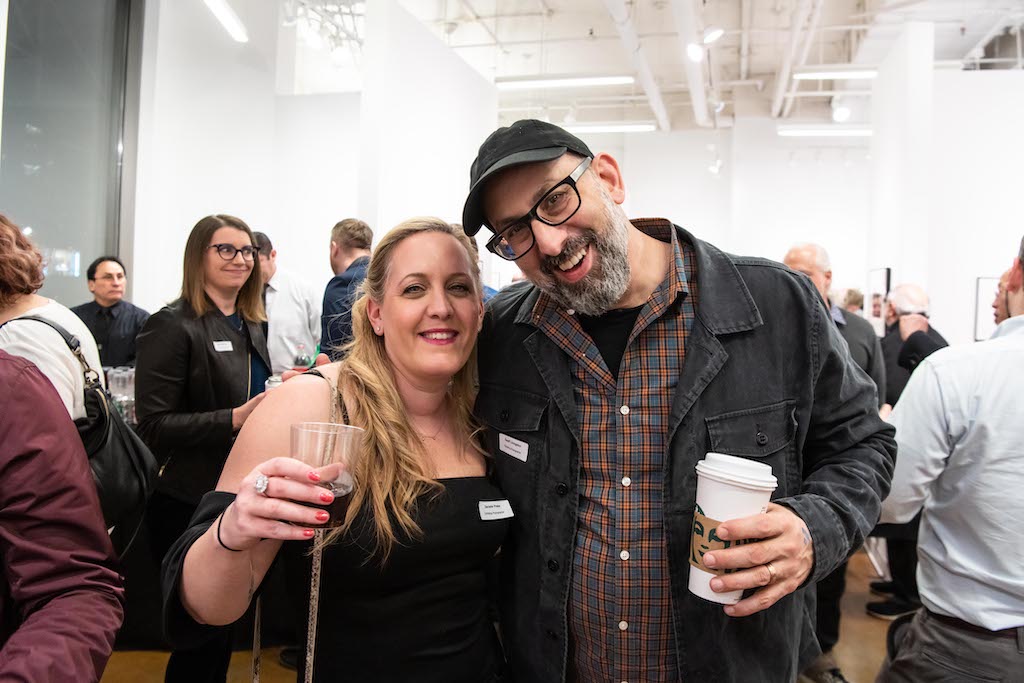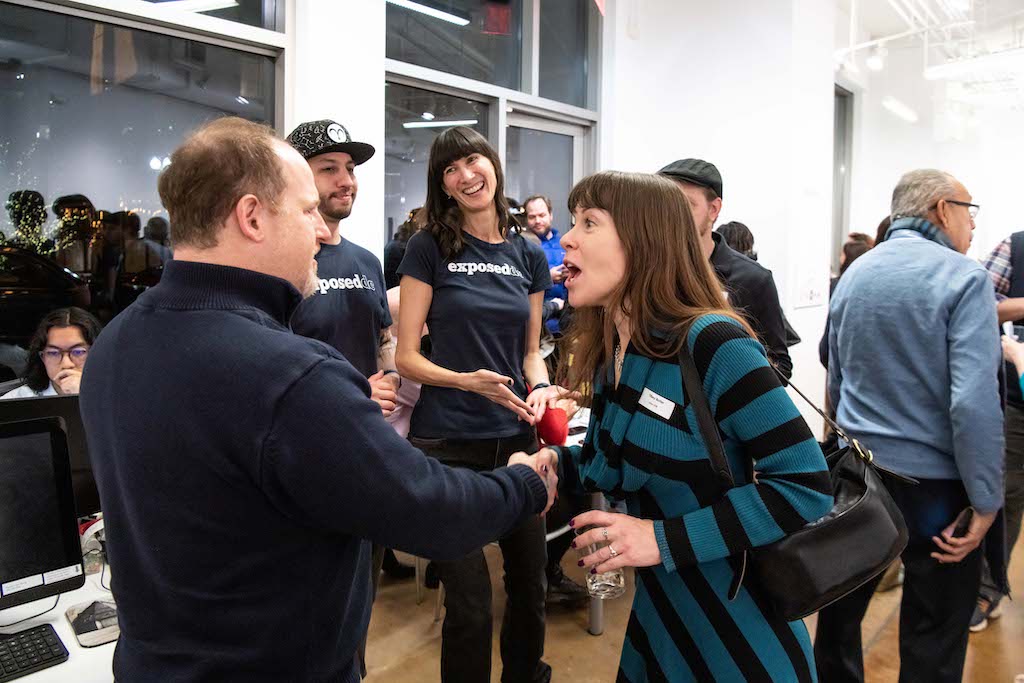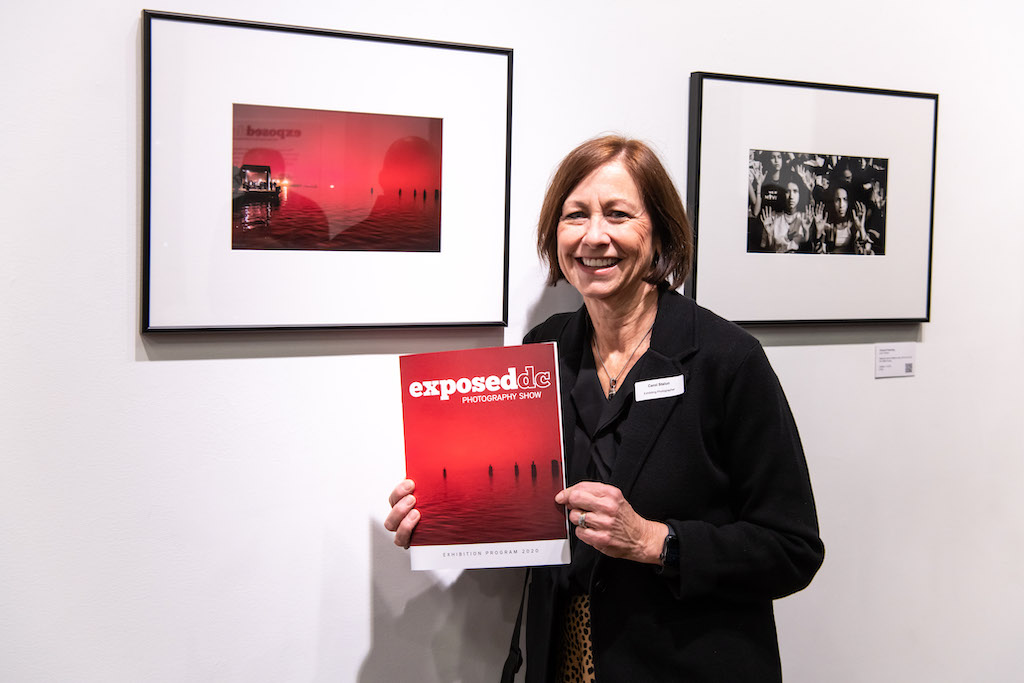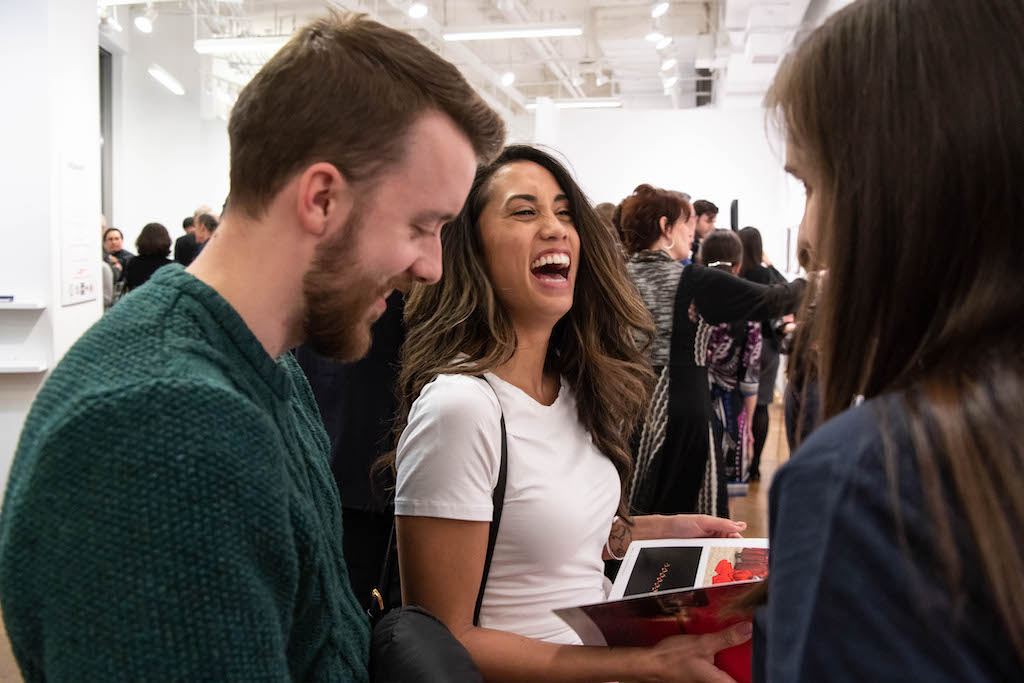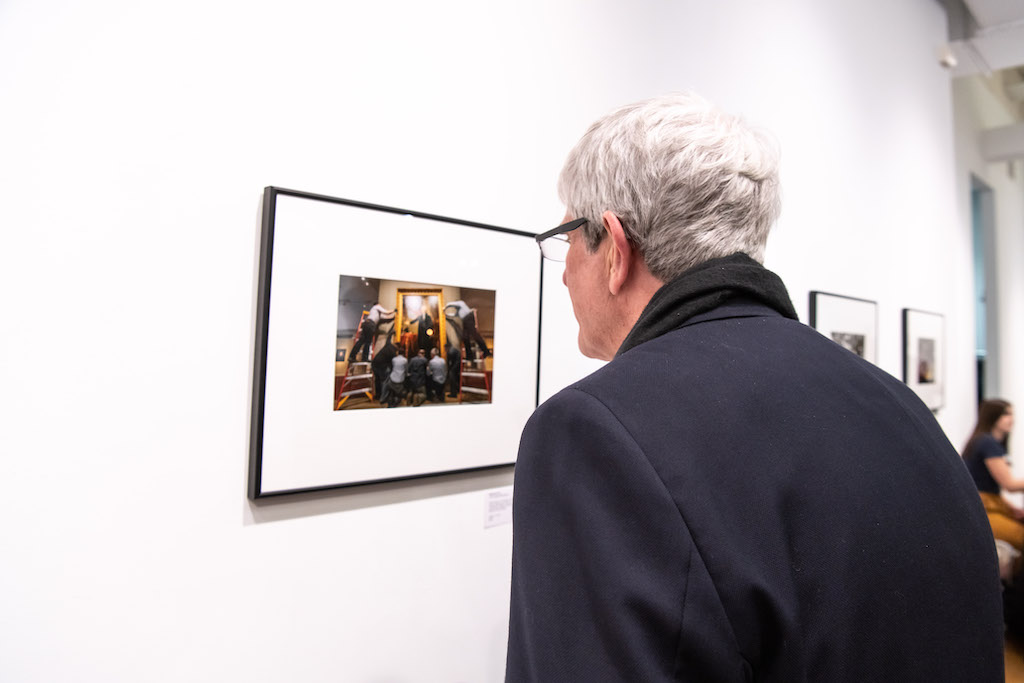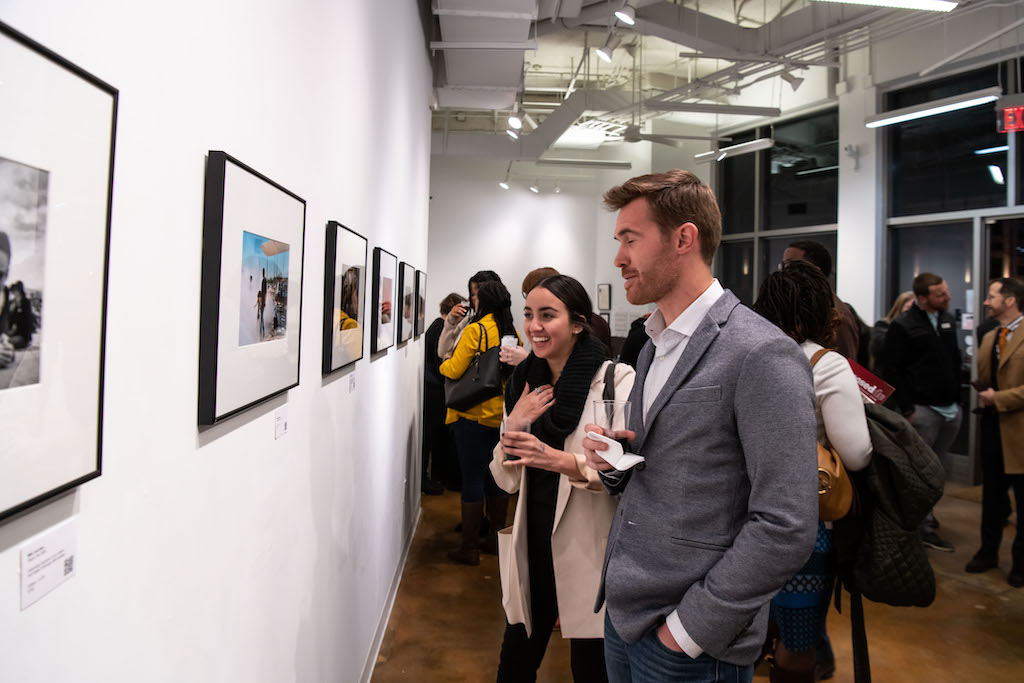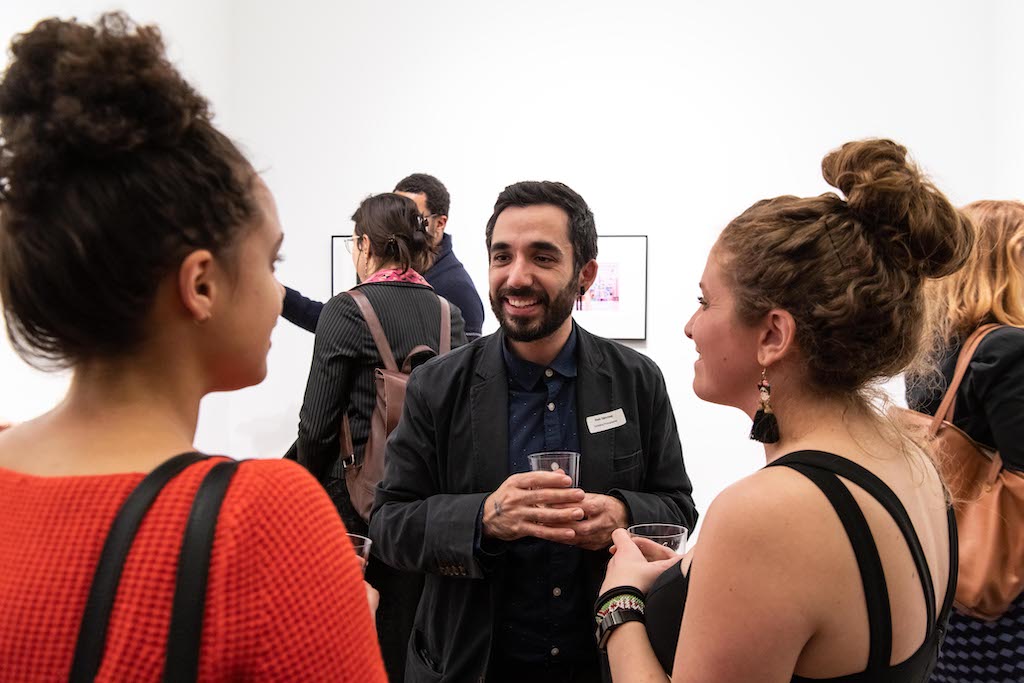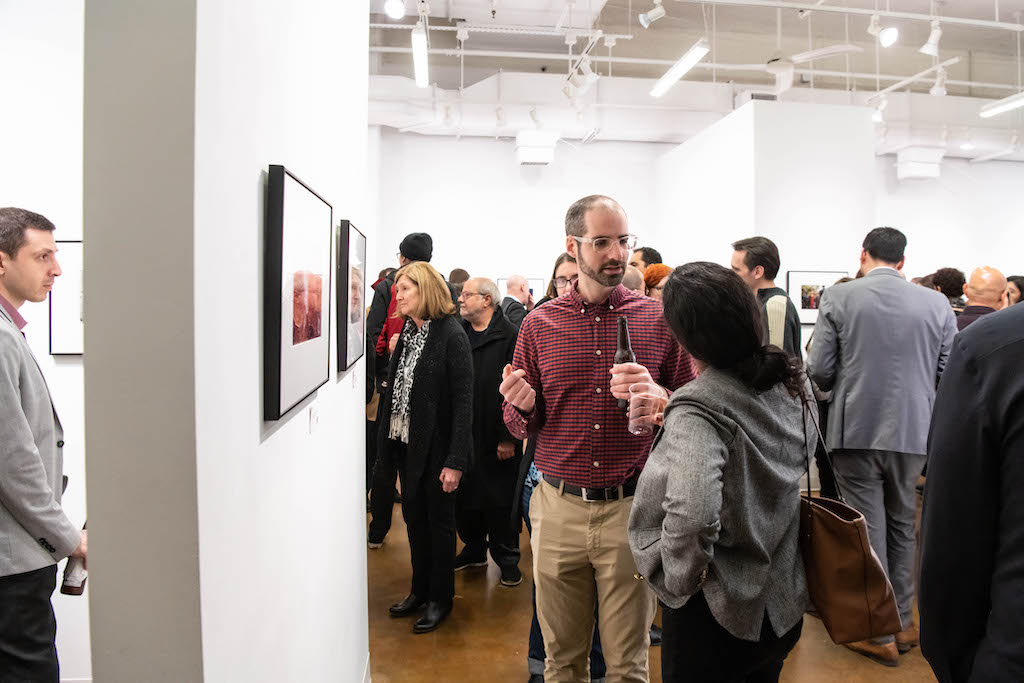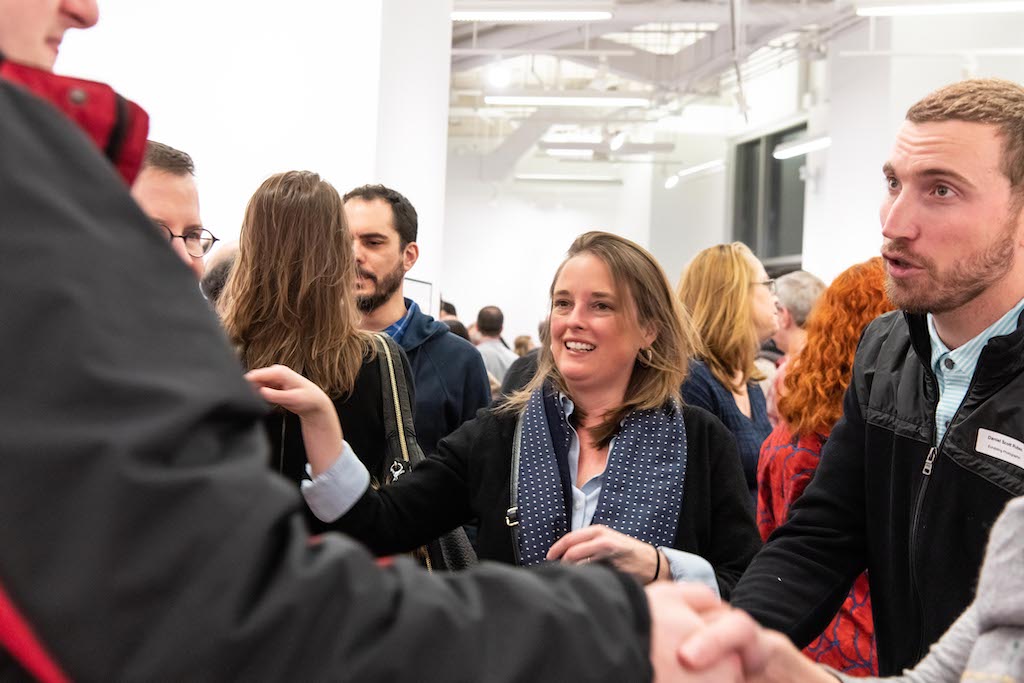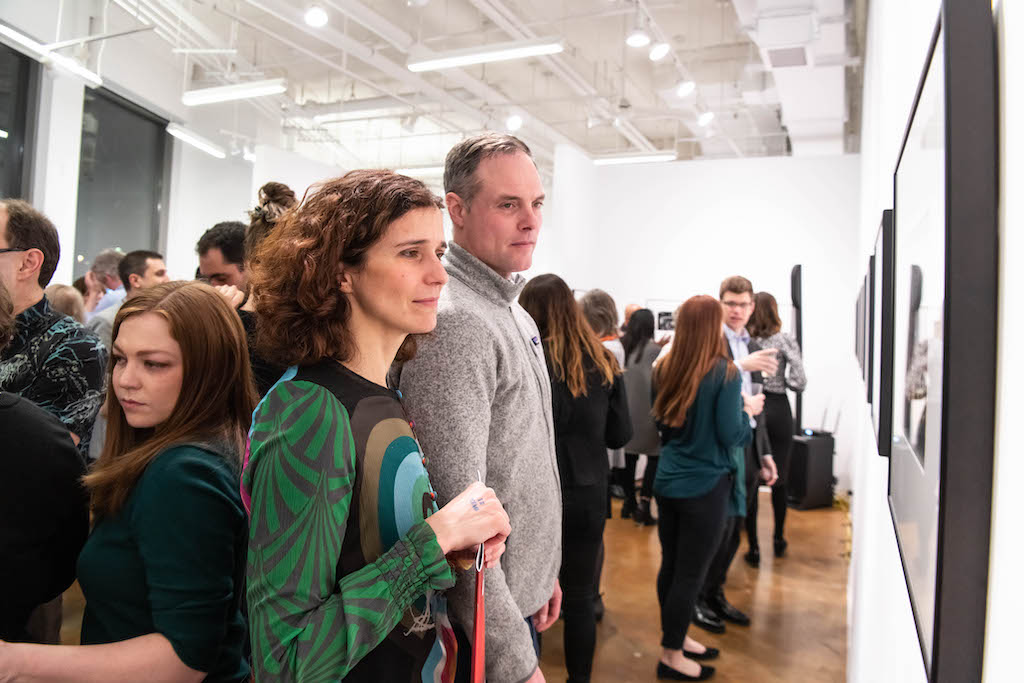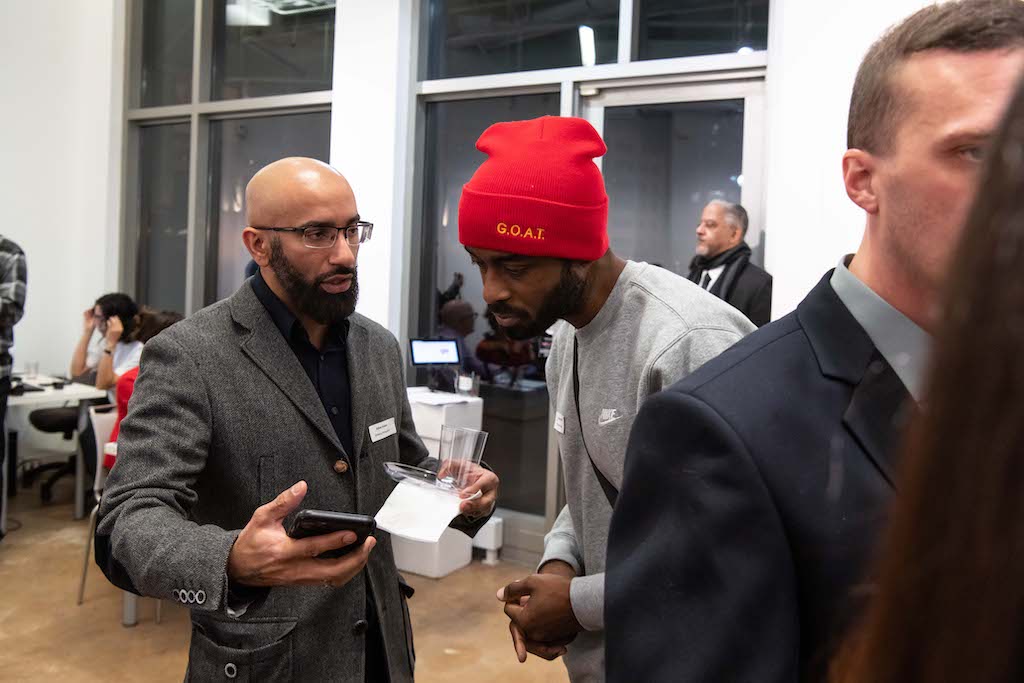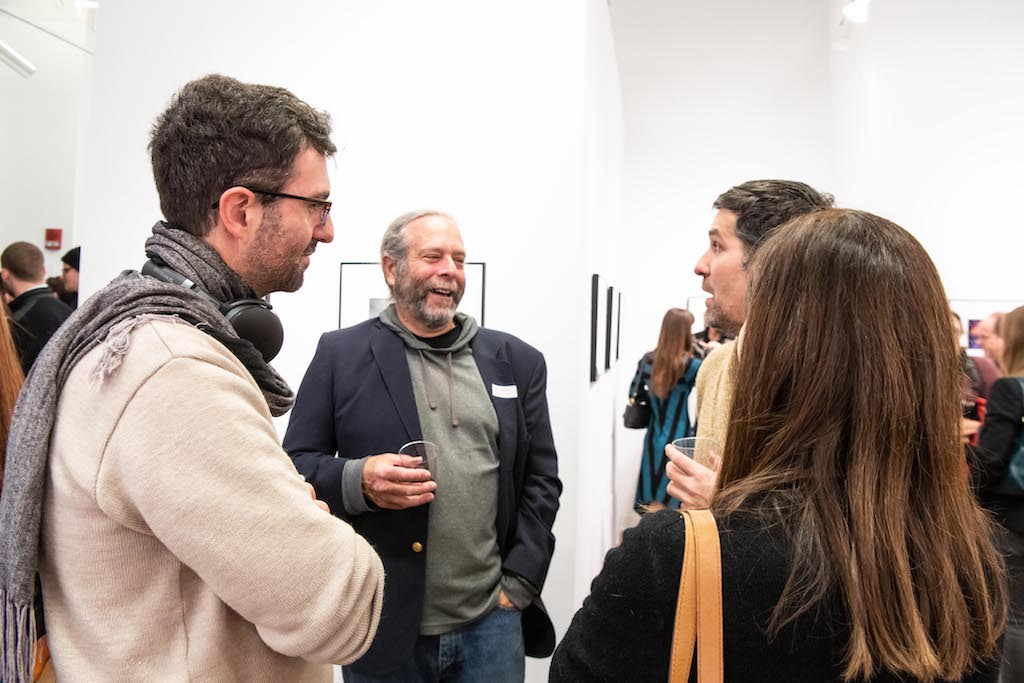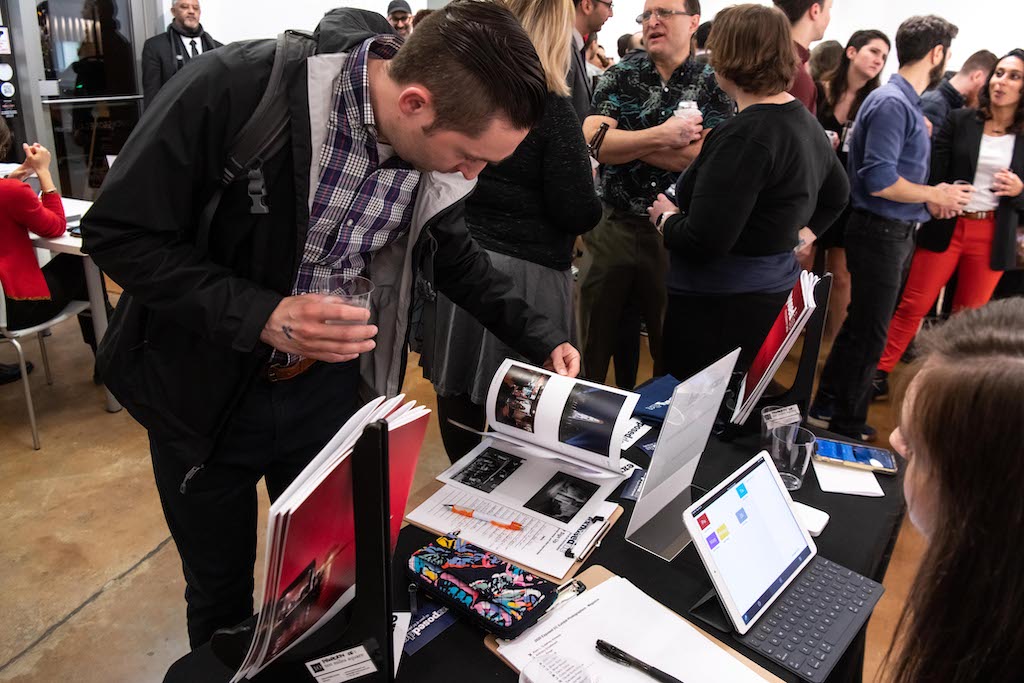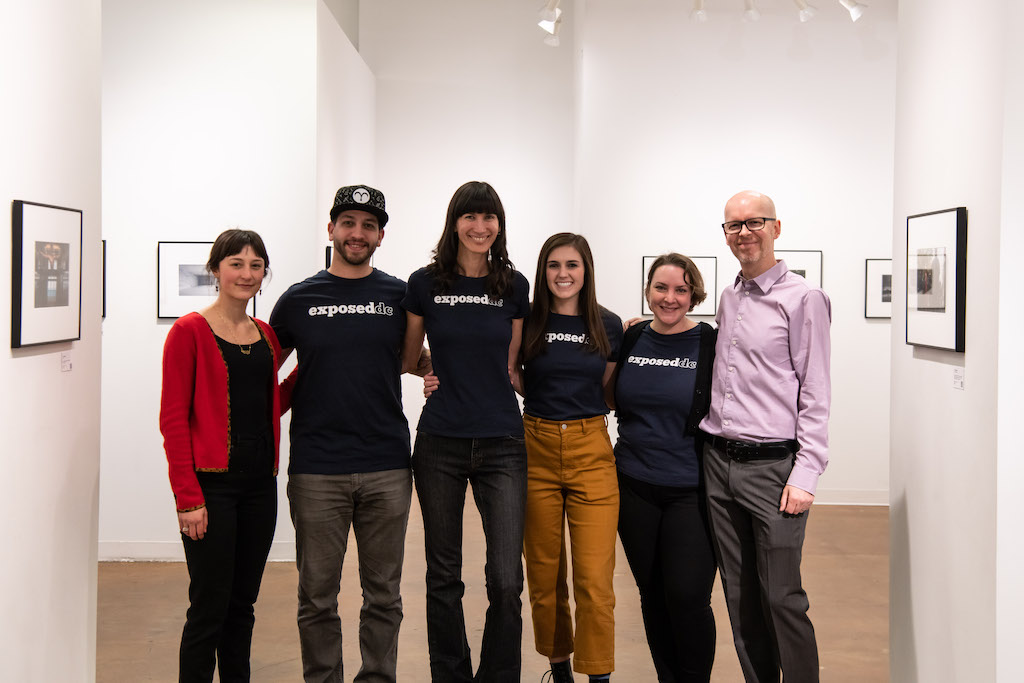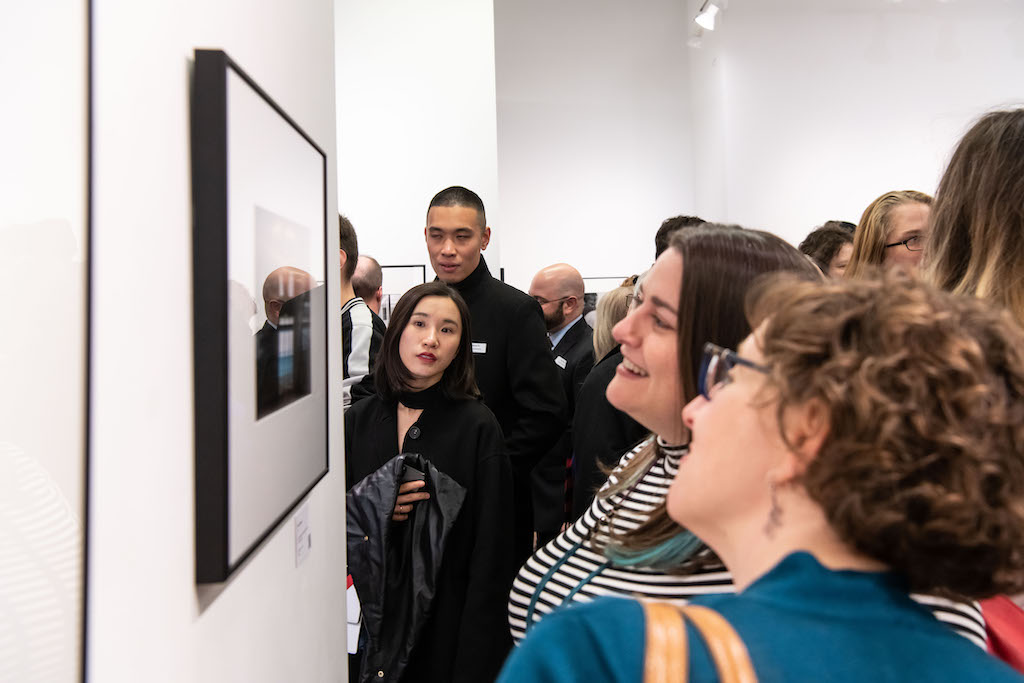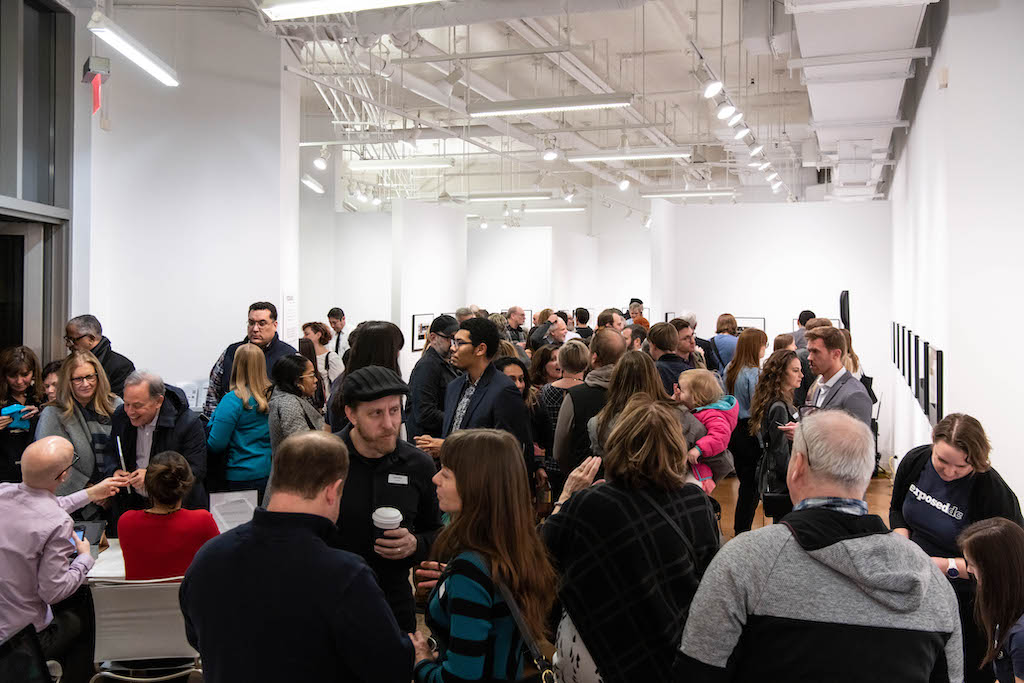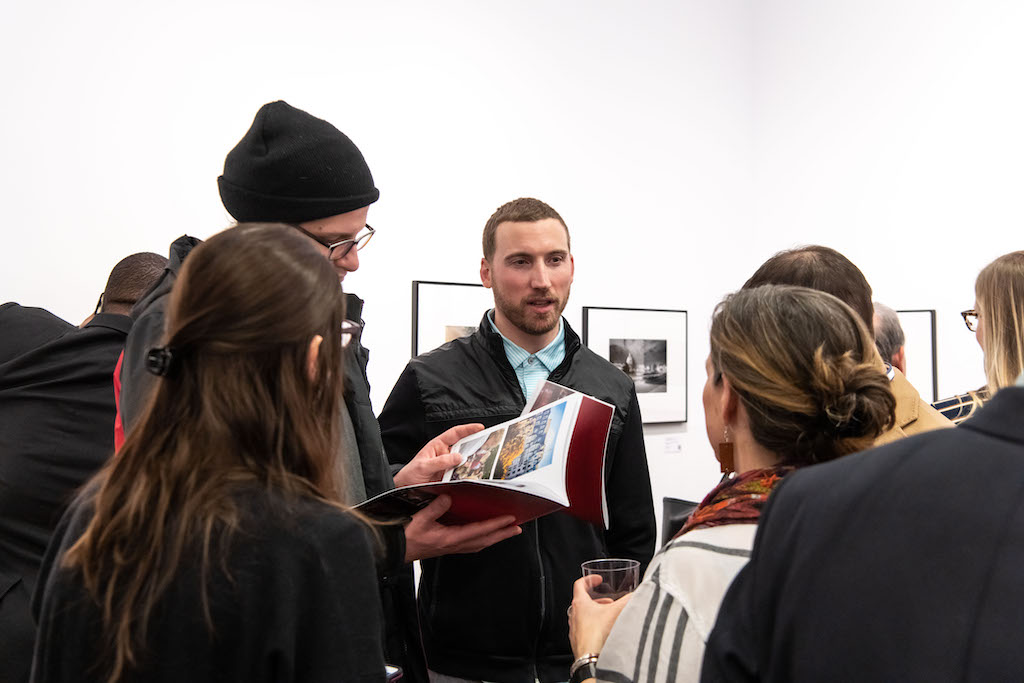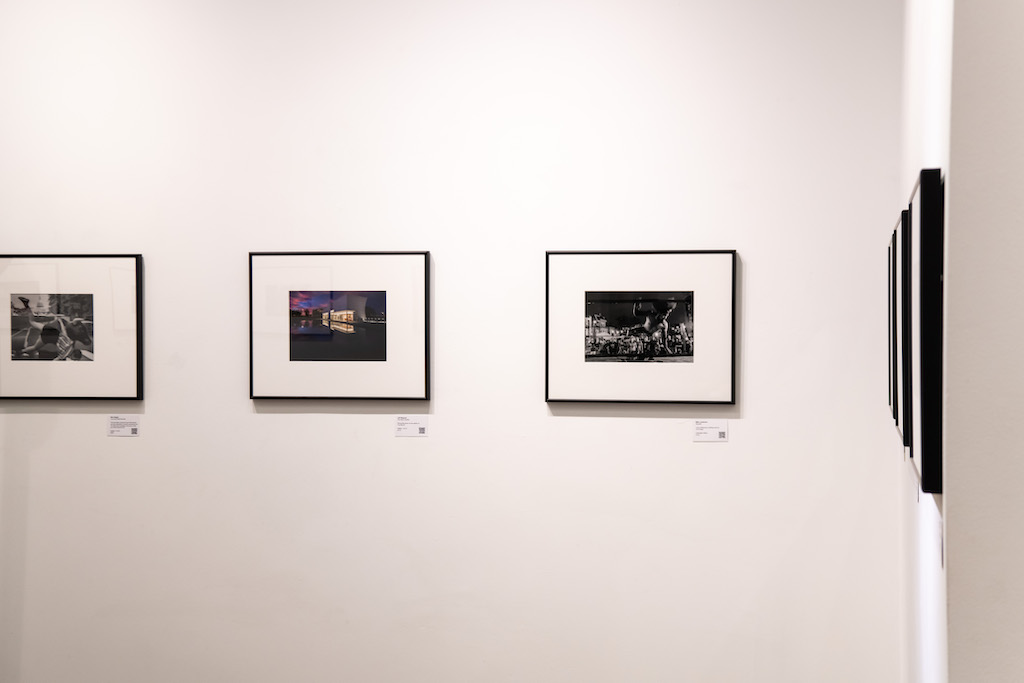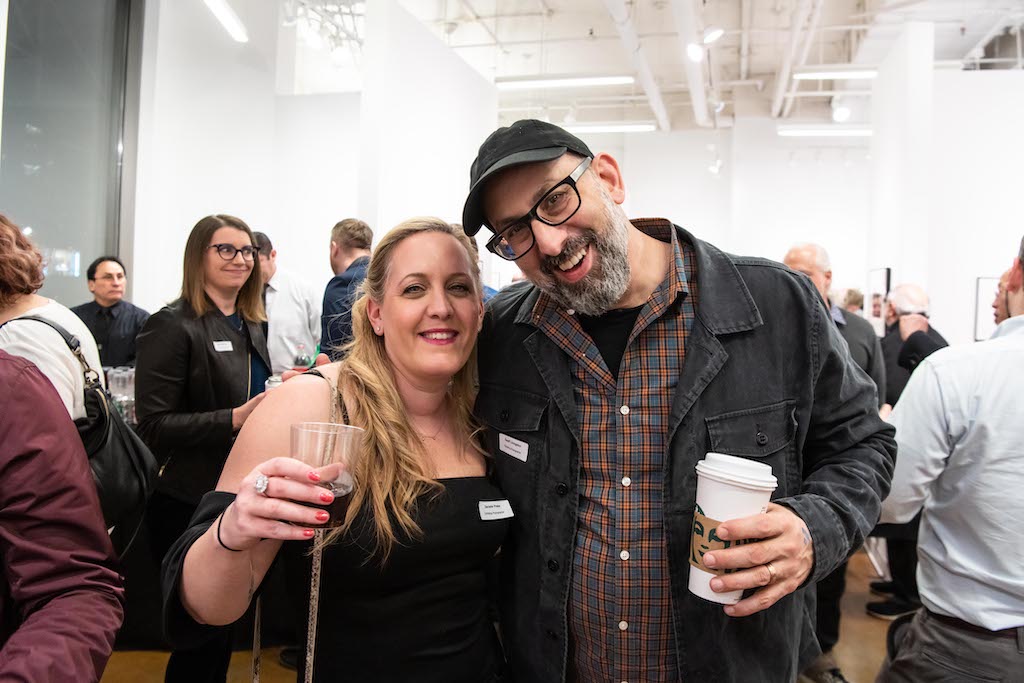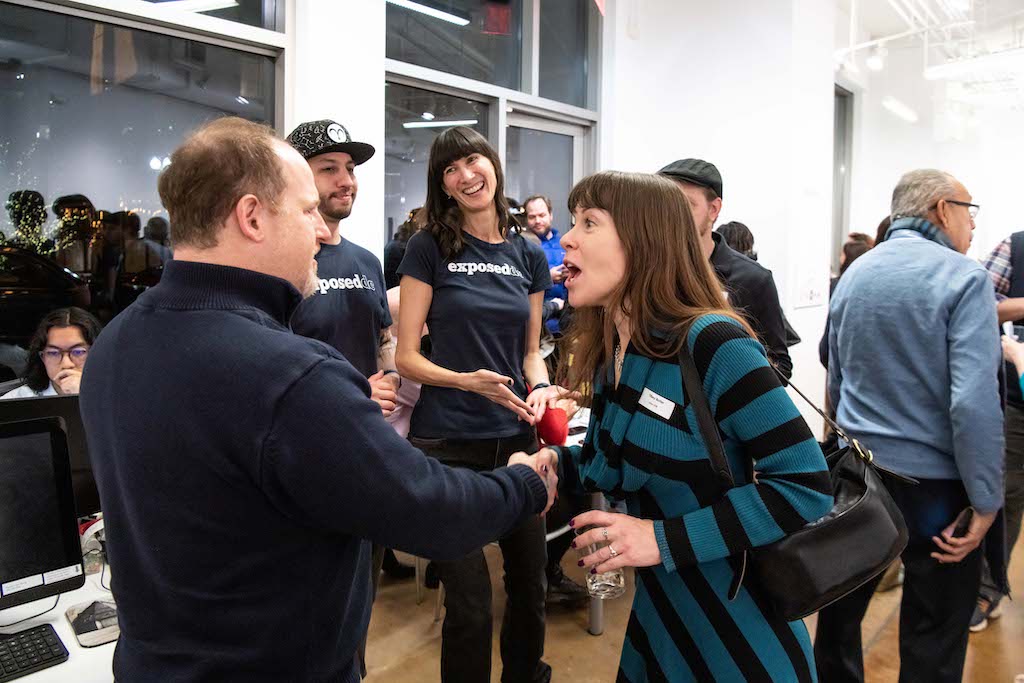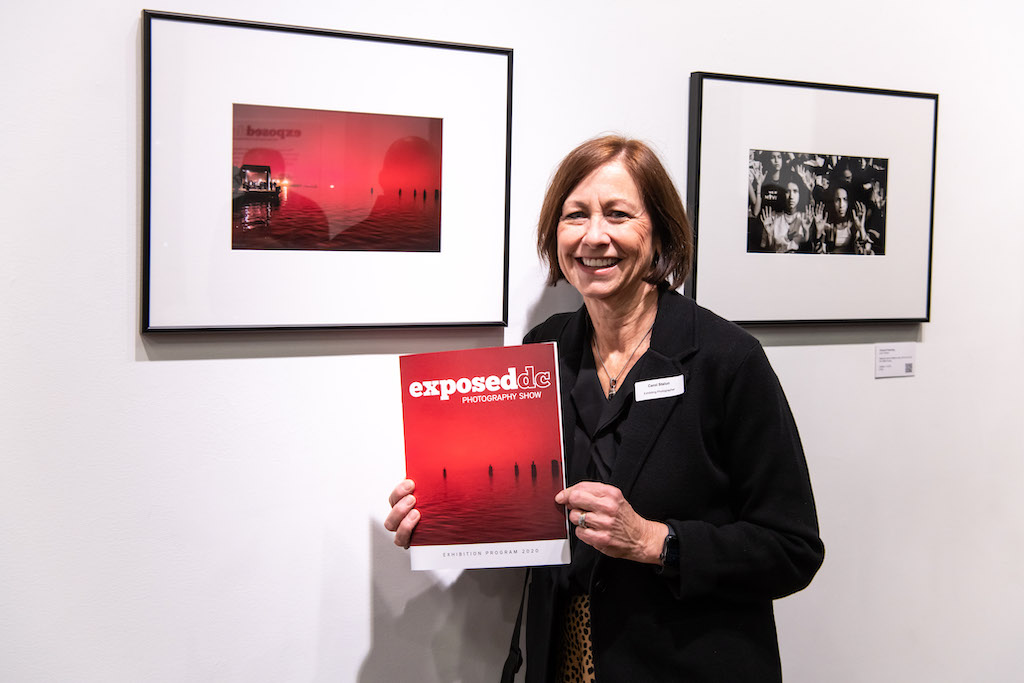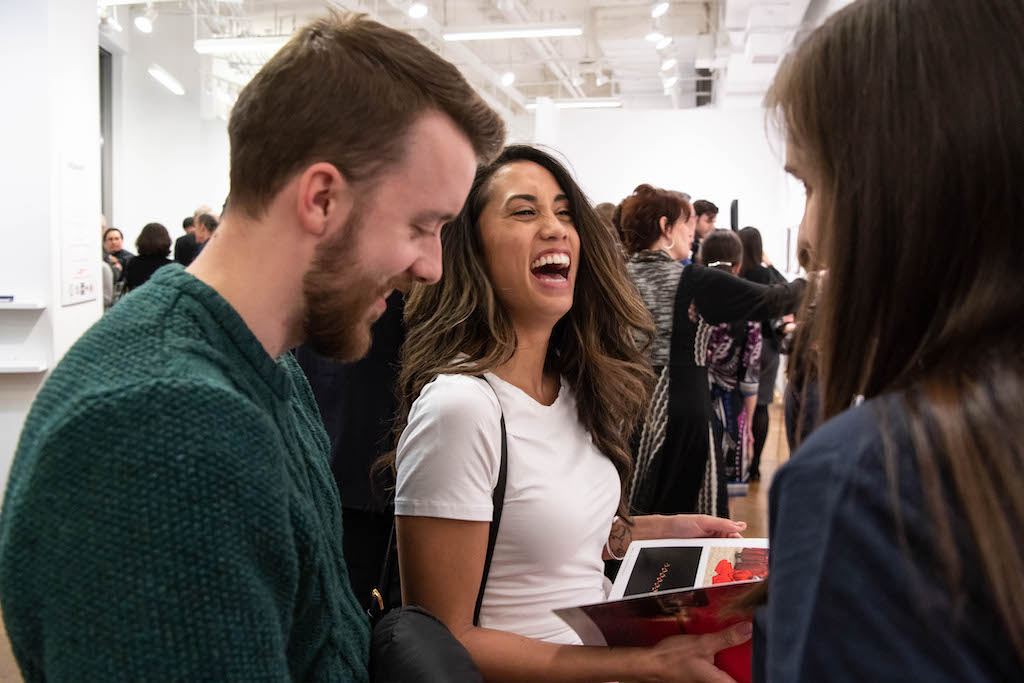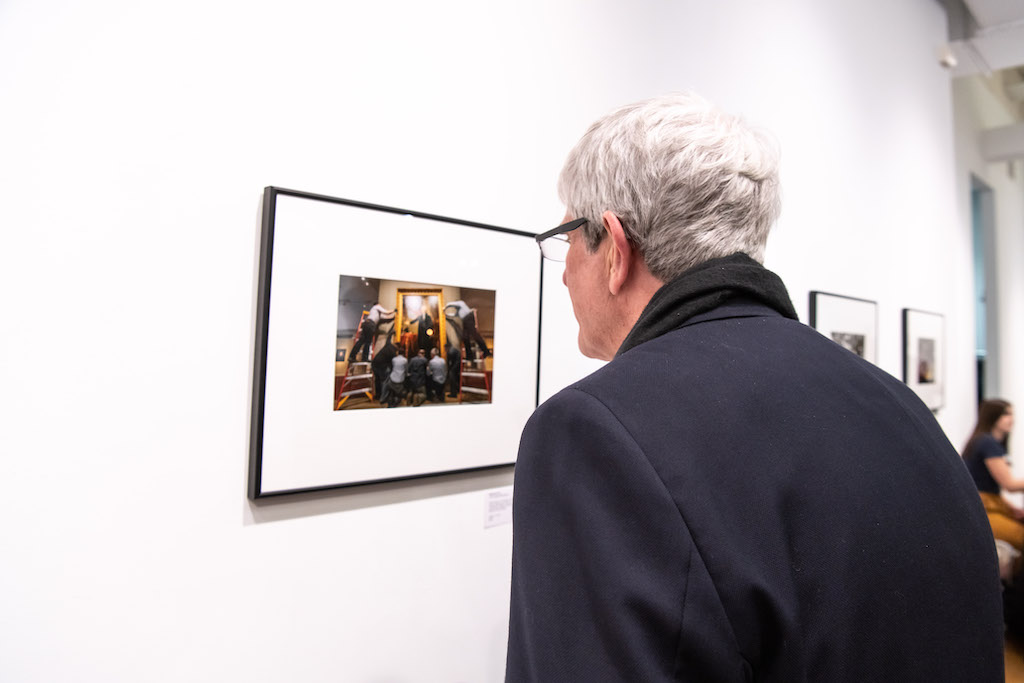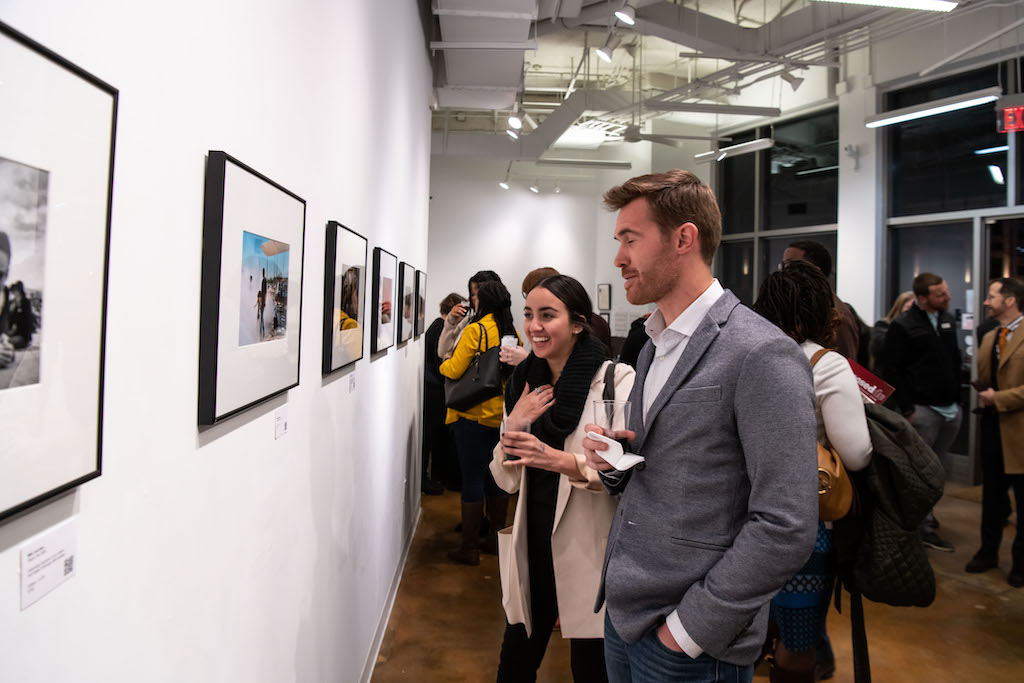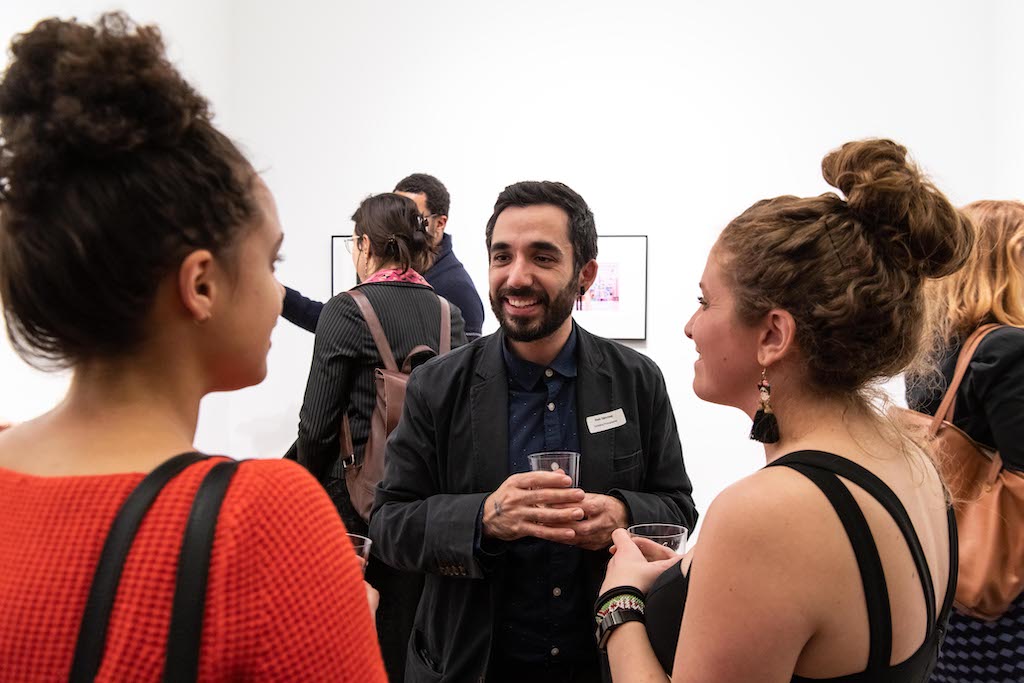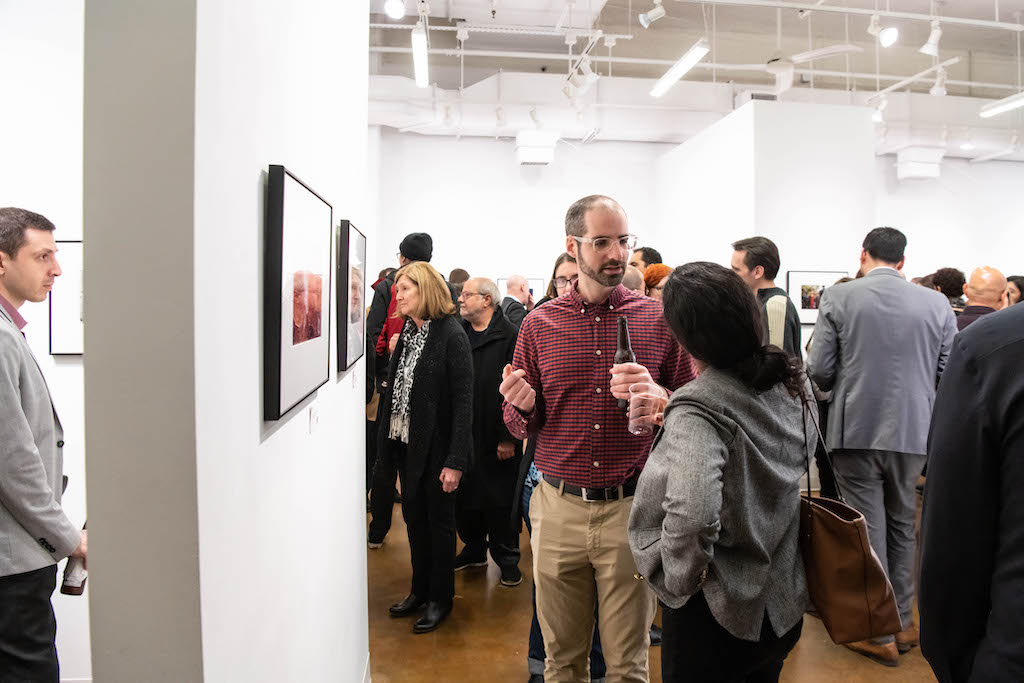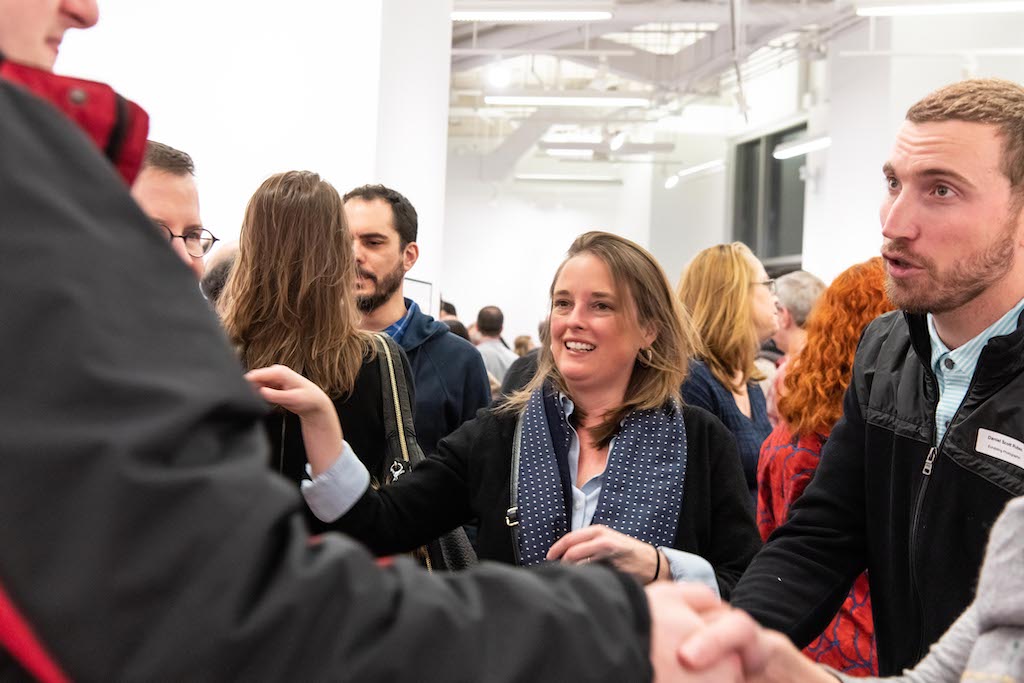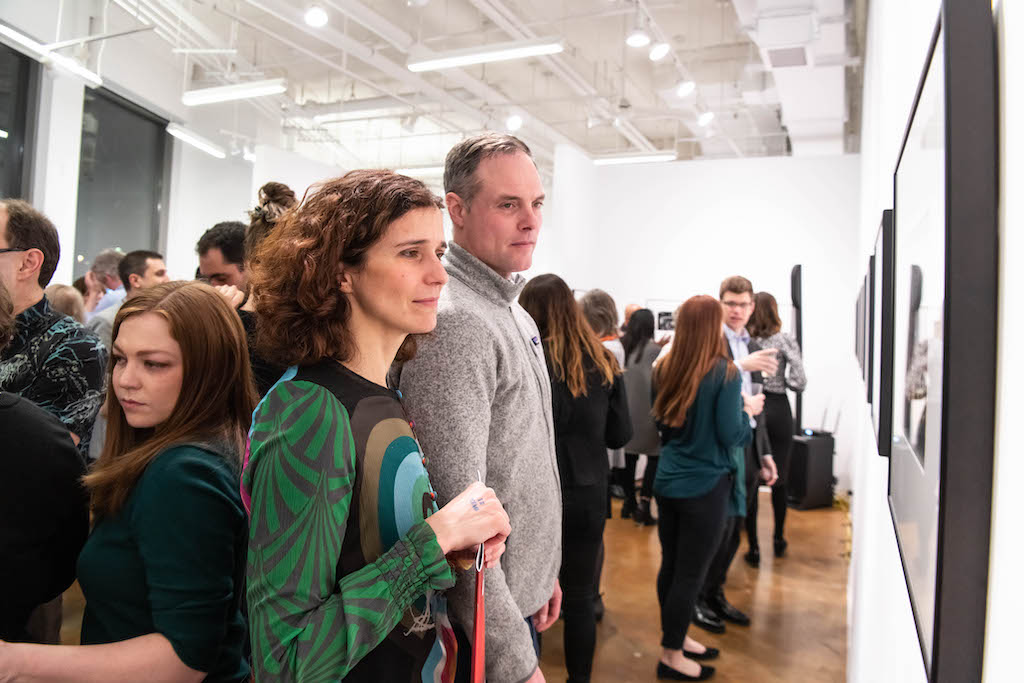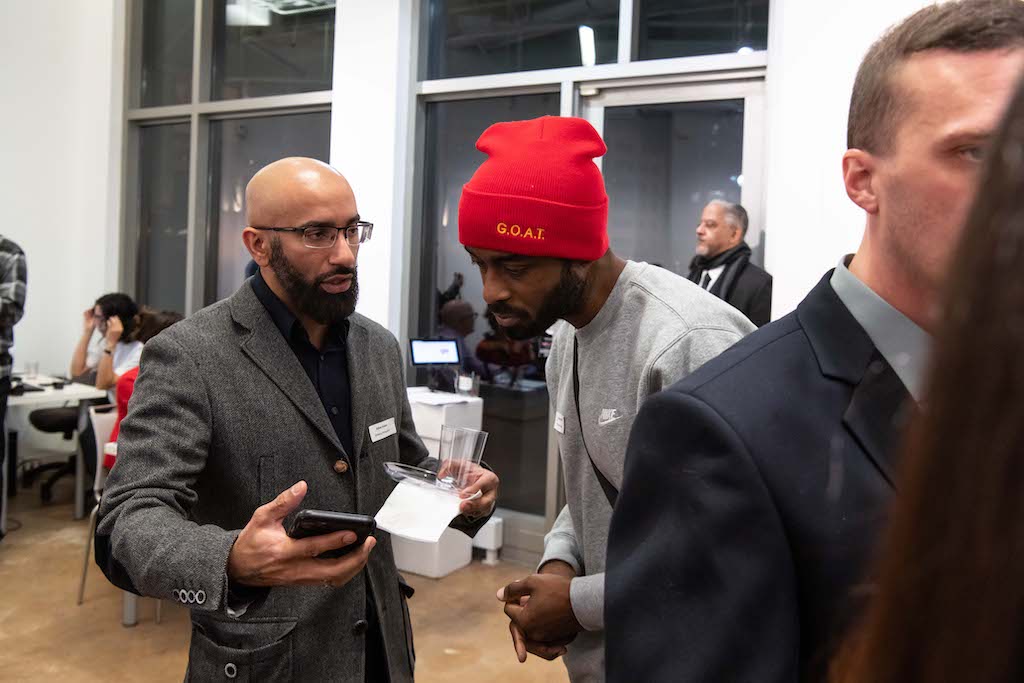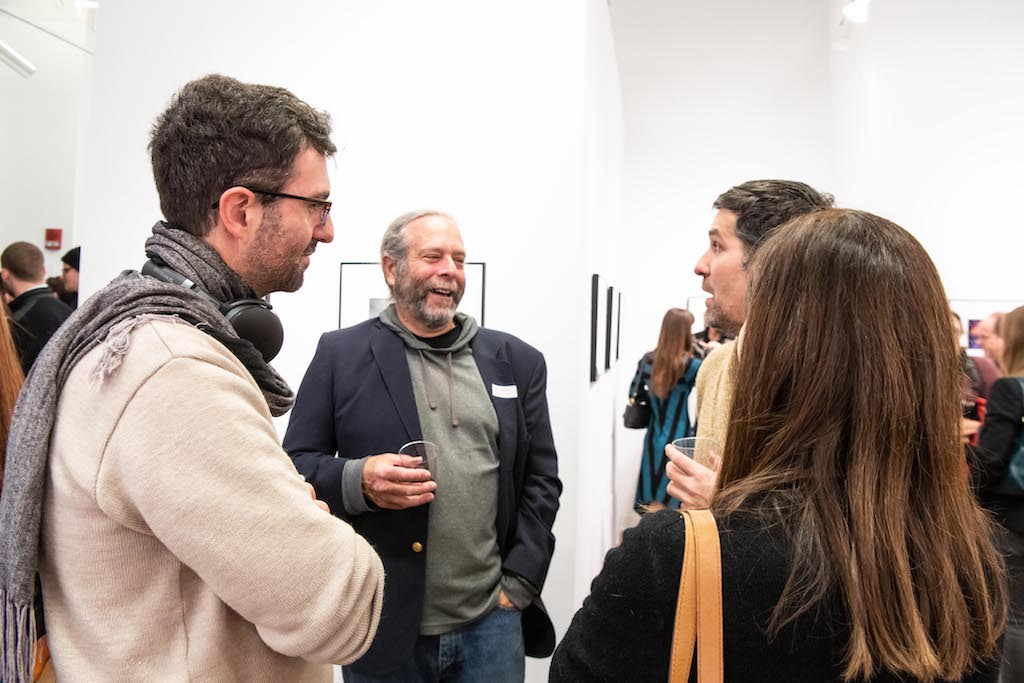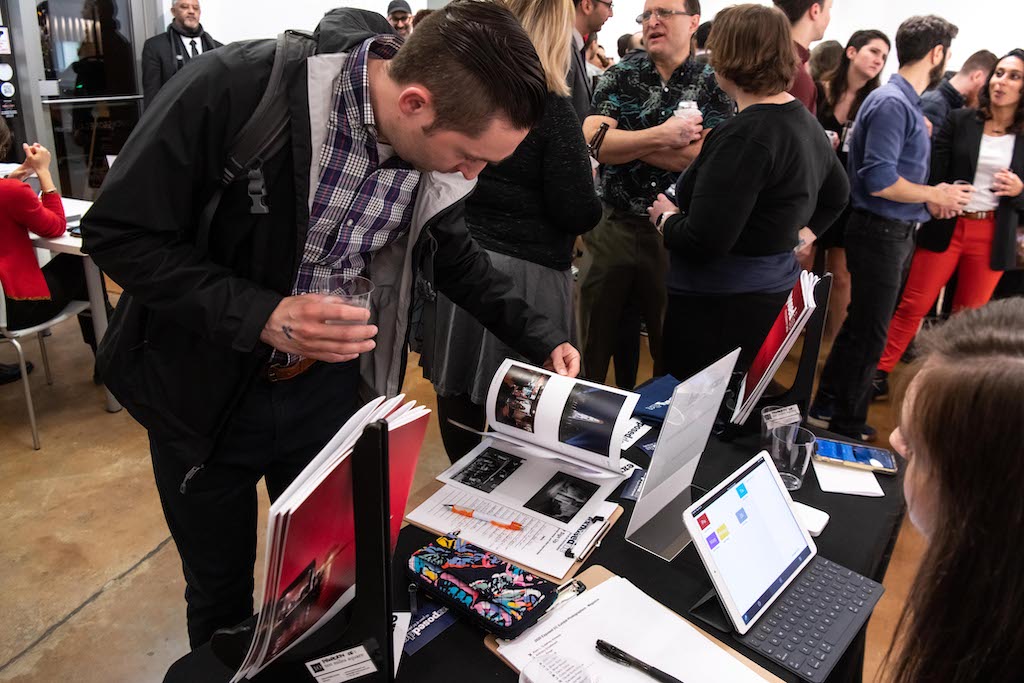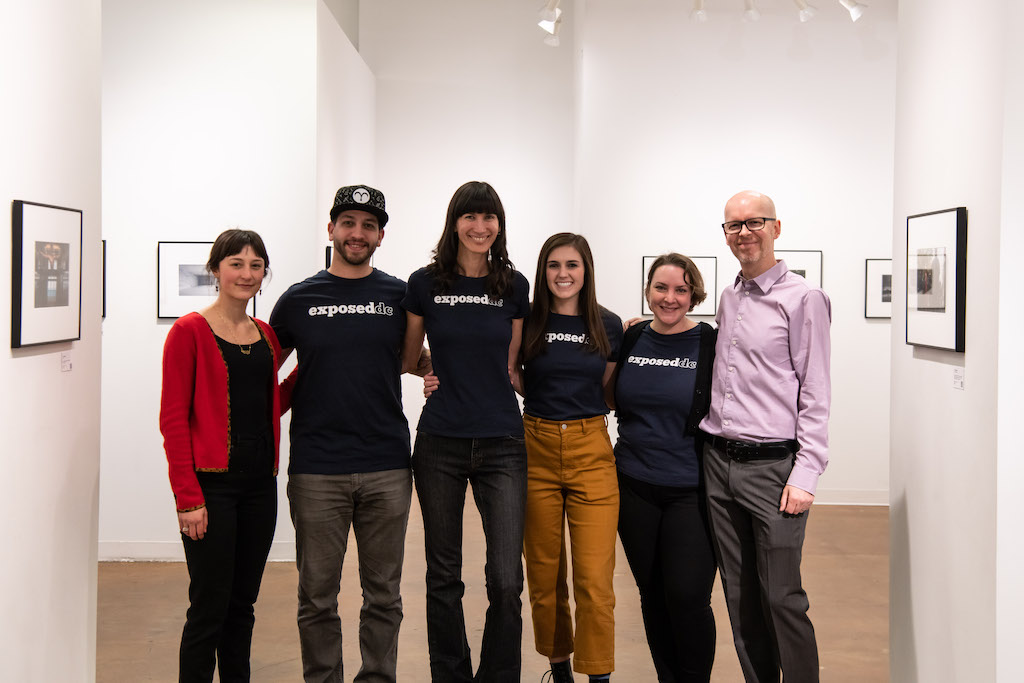 All photos by Emma McAlary
Thank you so much to everyone who joined us last night for the opening of the 14th annual Exposed DC Photography Show! We were thrilled to see you all, and we hope you enjoyed the celebration and the 43 images in the exhibit that showcase life in the Washington, D.C. metro area. If you'd like to purchase any of the photos on display, you can do so here. At the exhibit, scan the QR code on a title card to go directly to the page where you can buy that image! You can also get a copy of our eye-catching 2020 Exhibition Program online.
Exposed DC is very grateful to Touchstone Gallery for hosting our exhibit, with support from the Touchstone Foundation for the Arts, and to this year's exhibit sponsors for their support: the DC Commission on the Arts & Humanities, Capital Photography Center, Focus on the Story, Union 206, and Washington Photo Safari. We'd also like to thank our awesome volunteers for all their help; RSVP Catering for taking great care of our guests throughout the opening; Art & Framing Expo for providing custom framing for the show; Rachael Carter for providing graphic design support including our beautiful exhibition programs; and BaseCampDC for printing support.
Last but not least, we'd like to thank our photographer for the evening, Emma McAlary. Enjoy a small gallery of her work above, and even more photos in this album on Facebook.
The exhibit is free and open to the public through Sunday, March 1 during the following hours.
Exhibit Hours
Wednesday-Friday: 11 a.m. to 6 p.m.
Saturday & Sunday: noon to 5 p.m.
Touchstone Gallery
901 New York Ave. NW
Washington, DC 20001