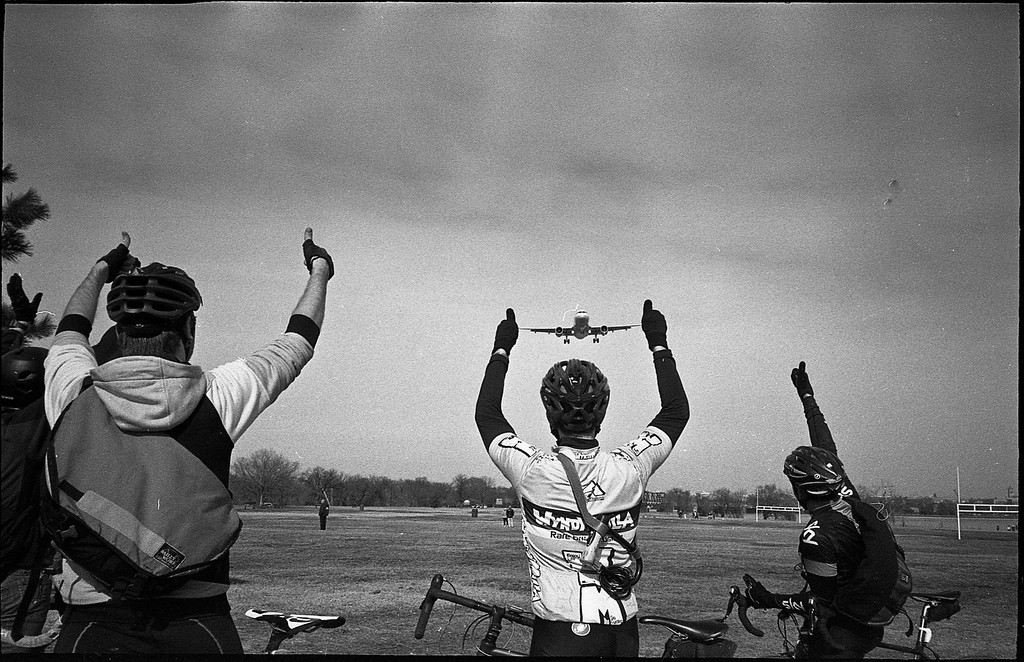 Update: Our National Parks permit was approved! We'll have a small tent and rest area, and Exposed magazines available for sale. We'll have our banners out so we'll be easy to find!
Living in the nation's capital affords us some unique opportunities for photography. On May 8, 2015, we're about to get a doozy. Between 30 and 60 airplanes that flew in World War II are going to do a flyover of the National Mall to celebrate the 70th anniversary of VE (Victory in Europe) day.
Join Exposed DC for a meetup at the Jefferson Memorial, where we'll get an incredible view over the water of the airplanes flying at 1,000 feet over Independence Avenue. The first aircraft will fly over the Lincoln Memorial at 12:10 p.m., and the flyover is expected to last between 25 and 40 minutes.
We'll also have a special guest: Colonel Scott Willey of the U.S. Air Force (retired). Scott Willey is a retired US Air Force colonel who has been around airplanes all his life. He is the senior docent at the National Air and Space Museum's Udvar-Hazy Center, is a volunteer member of the restoration team that works on all of the museum's artifacts, and lectures widely on aerospace topics. In addition, he is the principal author of the nearly 1800-page set of docent guides that covers both the Mall and Udvar-Hazy displays.
You can find tons of information about the flyover at Air & Space Magazine, which is the media sponsor for the event (and where your lovely Exposed DC director is an editor), including other viewing sites if you sadly don't wish to join us, what aircraft will be flying over, and WWII-era spotter cards you can download and print, or view directly on your smartphone.
Stay tuned for more info, including swag from Exposed DC, photography tips from our aircraft spotter experts, and more!