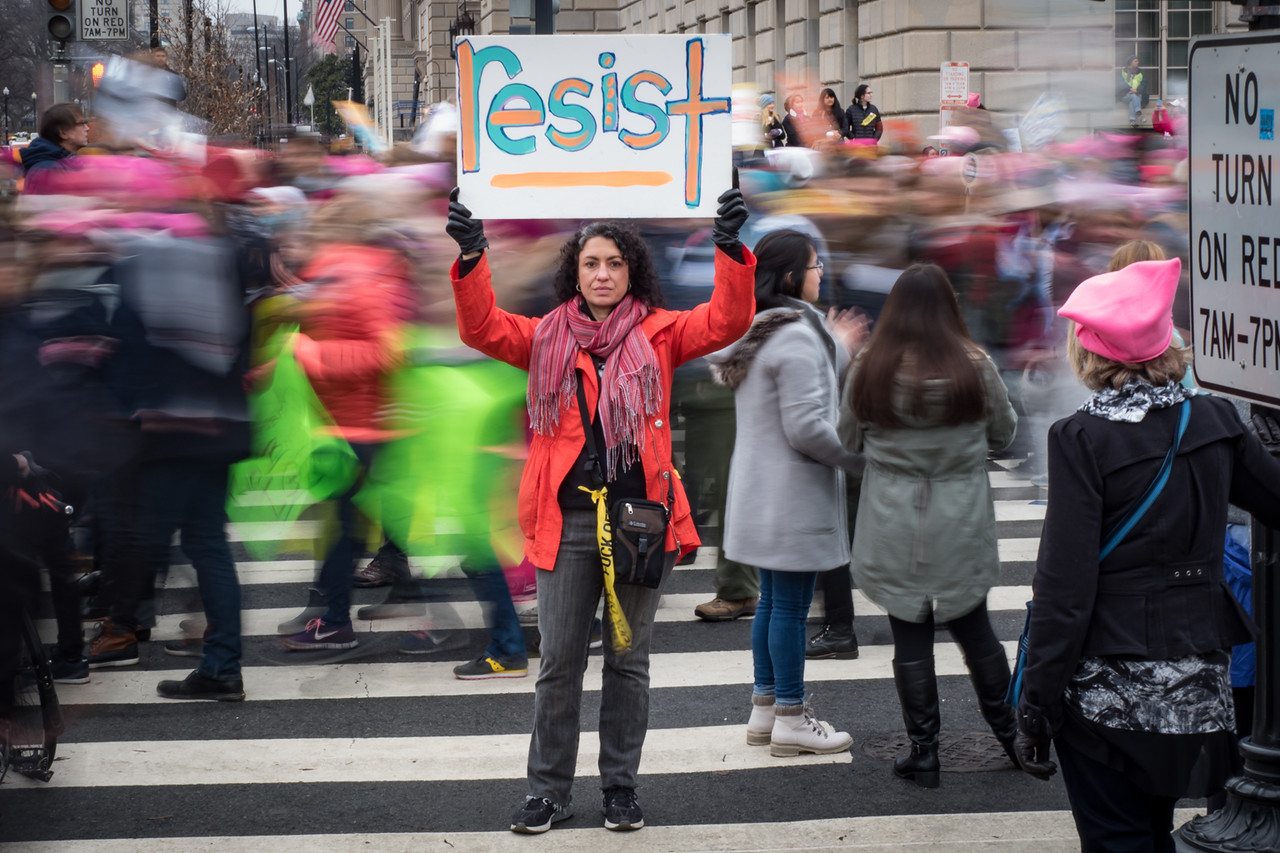 Today we have the fourth of our five Best in Show prize winners from the 2017 Exposed DC Photography Show, opening this Thursday. We invited a panel of distinguished D.C. metro-area photographers to each choose their favorite photograph from the 43 in this year's show. The five winning photographers each receive a $100 cash prize from Exposed DC.
Tune in tomorrow for the announcement of our final 2017 Best in Show winner. There's still time to get your advance tickets for our March 9 opening night so don't delay!
Our fourth winning photo is "Resist" by David Wissman, selected by photography professor and freelance editor Lauren Stockbower. Stockbower wrote: "I'm not big on demonstration pictures, because it's so hard to have a great one. But I love the color and the blurry background in this photo. Also, as decades go by, those not living in this moment will have this image to help explain a moment in time that seems eerily unexplainable now, and perhaps best illustrated by this protestor holding up her sign."
See more of Wissman's photographs on his Flickr feed.
***
Lauren Stockbower has worked as a picture editor for the last twenty years, including for The New York Times and Forbes. She taught at the Corcoran College of Art + Design for ten years, and also at CDIA in Georgetown. She is currently an adjunct professor at NOVA in Alexandria, VA in the photography and media department. She also freelances as a picture editor for clients such as National Geographic Traveler, USA Today and The Nature Conservancy. She is also currently Portfolio Director for UFolios.com.