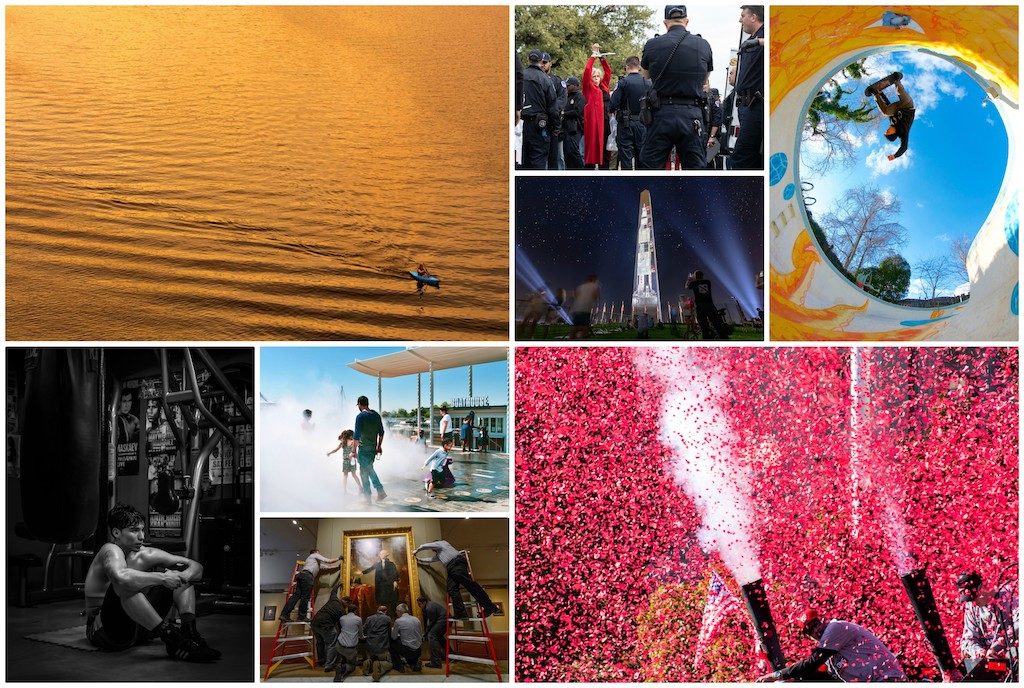 We're excited to announce the winners of the 14th Annual Exposed DC Photography Contest! These images, as seen together, tell the story of Washington, D.C., as documented by the people who live, work, and love here. You can view the full list of winners below.
Mark your calendars for February 19, when we'll open our 14th annual exhibit! The exhibit will be hosted by Touchstone Gallery again, with support from the Touchstone Foundation for the Arts.
We are also happy to announce that the DC Commission on the Arts and Humanities has awarded Exposed DC (Ten Miles Square) a grant to support the 2020 Exposed DC Photography Exhibit!
Join us tonight at 801 Restaurant and Bar from 6-8 p.m. for our monthly happy hour! All are welcome. Our team will be there, so please stop by to say hello. We look forward to meeting our newly minted winners and seeing many familiar faces, too.
Thank you to everyone who submitted to this year's contest for sharing your work with us. If you recently discovered Exposed DC, welcome! We hope you'll stick around and become part of our community. Here's how to get involved, including contributing images for features, coming out to happy hours, and being part of our other activities throughout the year. If you're interested in getting even more involved, we'd love to chat with you about volunteering with us too!
Now, without further ado, we present to you the winning images of the 14th annual Exposed DC Photography Contest…
Ather Ahsan – Blast Off
Alain L Gutiérrez Almeida – The Dome
Jon Bateman – Crossroad
Jeffrey Beggs – Solitude
Evelina Brooks – In Every Cell
John Buckley – To Oohs and Ahs
Miles Harrison Carter – Untitled
Eric Chang – Rooftop Buglers
Becky Davis – DC Pride Celebrations
Brett Davis – Dinosaurs
Matailong Du – The George Washington
Gina Falcone – DC Is A Water Town
Karon Flage – Kitty Reacts to Being Blessed
Thom Goertel – Santo
Brian Gray – Confetti
Merone Hailemeskel – Behind the Scenes: The Handmaid's Tale in the District
Debra Hall – Through the Mountain
Michael Harrison – Eliana & Tomas
Miki Jourdan – Fierce
Miki Jourdan – Plank Like RBG
Mike Landsman – Wrestlin'
Geoff Livingston – Scoot Down the Highway
Jenny Markley – Recycling
Brian Mosley – A Red Day
Craig Nedrow – Fourth of July "Salute to America"
Diana Nguyen – Late Night Shift
Erika Nizborski – Fire Drill Friday
Victoria Pickering – Don't Shoot
Danielle Press – Gold with Kayak
Mukul Ranjan – Untitled
Mukul Ranjan – Untitled
Diriki Rice – Ghost Truck
Daniel Scott Ruben – A Tribute to George H.W. Bush
Iñaki Sánchez – Beauty in the Ordinary
Jason Schlosberg – Midnight Chinatown Snow
Sofía Sebastián – Union Station
Max Siegler – You Can't Beat the Bull
Anthony Smallwood – Hatchell at Shannon's
Carol Stalun – Red Sky New Year
Carol Stalun – Snow Day
Jeff Wagoner – The River Pavilion
Jeff Wagoner – Fall at the Willard
Michael Zhang – Suburbia