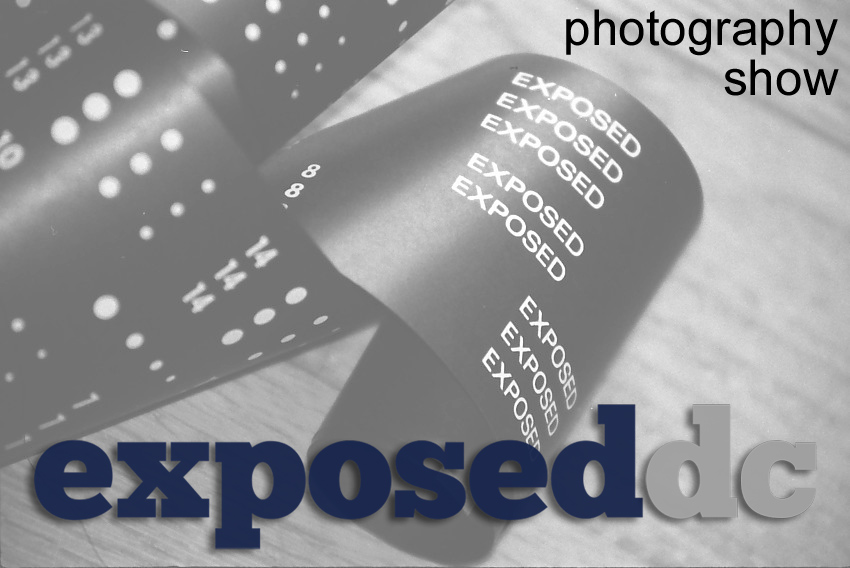 We hoped that the many supporters in the photography community we've cultivated over the years would follow us when we decided to launch Exposed DC on its own, as a year-round entity. We're relieved to say: Boy did you ever! A contest with over 200 contestants and 560 entries can be a tough one to judge, but our team had an amazing time going through all your visions of Washington area life and culture. Our sincere thanks to everyone who participated, and we hope you'll keep up with us throughout the year.
Before we get too far: Don't forget to join us tonight for our January meetup, and to celebrate our 2014 winners, at The Hamilton at 6 p.m. We hope to see lots of new faces!
Yes, the winners of our contest, which will be exhibited in the 8th annual Exposed DC Photography Show, are after the jump. Congratulations to those chosen this year; you'll be notified by email with more instructions soon. Your photos are now in the hands of our team of special judges: Lucian Perkins, Jacquelyn Martin, Dan Westergren, Nancy Walz, and Jamie Rose. Five of you will win their Best in Show award, which comes with a $100 cash prize sponsored by the Corcoran College of Art + Design. Focused on the idea of direct and intensely creative education, the Corcoran College of Art + Design is the only accredited college of art and design in the museum and college-rich environment of Washington, D.C. We'll announce these prizes closer to the show.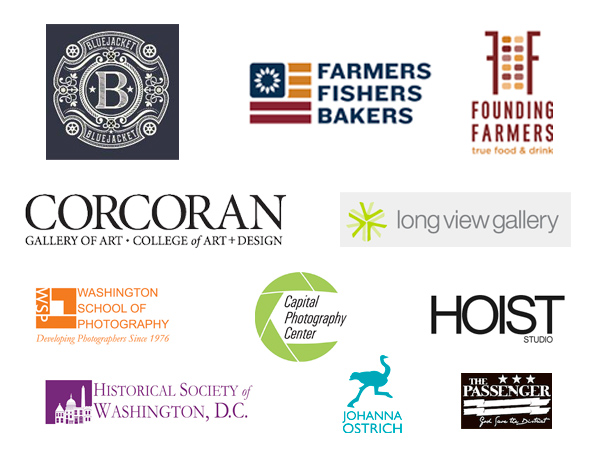 The Exposed DC Photography Show will open on March 19, 2014 at the newly renovated Long View Gallery, and we'll take over all 9,000 square feet with our celebration of Washington, D.C. You'll enjoy featured beers from the new and already highly praised Bluejacket DC, made onsite at their Navy Yard warehouse. Grab a selection of tasty snacks from local restaurants, including Founding Farmers and Farmers Fishers Bakers, dedicated to eco-friendly and sustainable dining, and mouthwatering flavors from Tel'Veh Wine Bar's Executive Chef Dimo Kolouas. Our popular table-turner is back again this year, so you can enjoy all this goodness with mood-setting music from DJ Sequoia and v:shal kanwar.
The fun doesn't end at the gallery this year. After you're done gazing at all the art you can handle, walk a couple blocks over to The Passenger, which is hosting our first-ever afterparty in their theater.
Additional and much appreciated support for the Exposed DC Photography Show comes from some D.C. area businesses that have helped build up the photography scene that exists today:
If you are interested in sponsoring the Exposed DC Photography Show, it's not too late! Email us at info[at]exposeddc.com for more information.
Tickets to the March 19 opening from 6 to 10 p.m., which includes the exhibit, snacks and open bar, are available for purchase now for $15. Limited tickets may be available for $20 at the door, but we always sell out so don't be left in the cold!
And now, the envelope please. Your 2014 Exposed DC Photography Show winners are:
EDIT: You can now see all the winning images in their own Flickr group.
Alex Wong (AK_Wong) – Last Diner, Old Post Pavilion
Armando Gallardo (Scrappy898) – 1+1=?
Aziz Yazdani (Aziz .) – Orange Line
Beau Finley (Beau Finley) – SW fish market
Betsy Law (betbet_) – Pool Party
Brian Knight (BWKP) – 2013 Blue Crab Bolt @ Schaeffer Farm
Casey Labrack (shastabolicious) – Night of the Zimmerman Verdict
Chris McDaniel (mcdanielism) – Untitled (Construction)
Christine Pearl (Christine Pearl 77) – Dream
Christopher Chen (furcafe) – 6563-17Crop (Birdman)
Dan Lauf (CuriousTripod) – Starling Blossom
Dan Vida (thelostroll) – Summer Lightning in Rock Creek
Drew McDermott (Rory) – Fireworks, Columbia Heights
Emily Reid (dcemmy) – Nightlight
Emma Wohlgemuth (emsy1313) – washington monument
Eric Purcell (ep_jhu) – Preacher Man
Erika Nizborski (erikaseyeview) – carnival_edit
Erin Kelly (ekelly80) – early morning fishing
Ernest Baroni (Ernest Baroni) – Arlington VA
FNU Veeresh (Veeresh_ai) – DSCF6705 (Chinese New Year)
Gerda deCorte (gerdaindc) – white on white
Hector Issac (MrHî) – News World – 1001 Connecticut Ave NW
Insana Collins (insanaq) – DC Motobomb
Jaime Fearer (wageslaves) – Art in the Alley 2013
Janelle Fernandez (janelle711) – Metro
Jeff Hughes (jeffrey_p_hughes) – It Should Fit
Jimmy Morris (Jimmy Morris) – Angel Olsen
Joe Ditchett (Ditch Photo) – Reflecting Walk-2
John Sonderman (J Sonder) – Marine One Arrival
John Ulaszek (F1.2) – Reporter and two men
Joshua Yospyn (yospyn) – DC Pride Parade
JP Benante (JP Benante…back from the dead) – Even Though for Once You're Shining
JY O'Reilly (Vileinist) – JUMP!
Kevin Wolf (wolfkann) – Vietnam Memorial
Mark Andre (Mark Alan Andre) – 180 Feet
Matt Dunn (Matt.Dunn) – Unicorn on Blue Line
Mukul Ranjan (Blinkofanaye) – Winter
Patrick Onofre (OnofreShoots) – Roll8-035 (Montgomery County Fair)
Patrick Wright (patrick shoots people) – 8th Street NE
Philip Yabut (Philliefan99) – eruption
Rey Lopez (Plantains & Kimchi) – Untitled (Run or Dye)
Richard Barnhill (wolfpackWX) – Lincoln Memorial Twilight
Russell Brammer (Rbrammer) – Metro
Ryan Bowley (r_bowley) – Capitol Fog #3
Seth Rubin (Seth Rubin Photography) – Georgetown's Fashion Night Out
Ted Eytan (tedeytan) – 17th Street High Heel Race
Tina dela Rosa (*tinadelarosa) – Balance
Tony Ibarra (FlipMode79) – Gateway to the Underground
Victoria Pickering (Victoria Pickering) – Running back into Congress