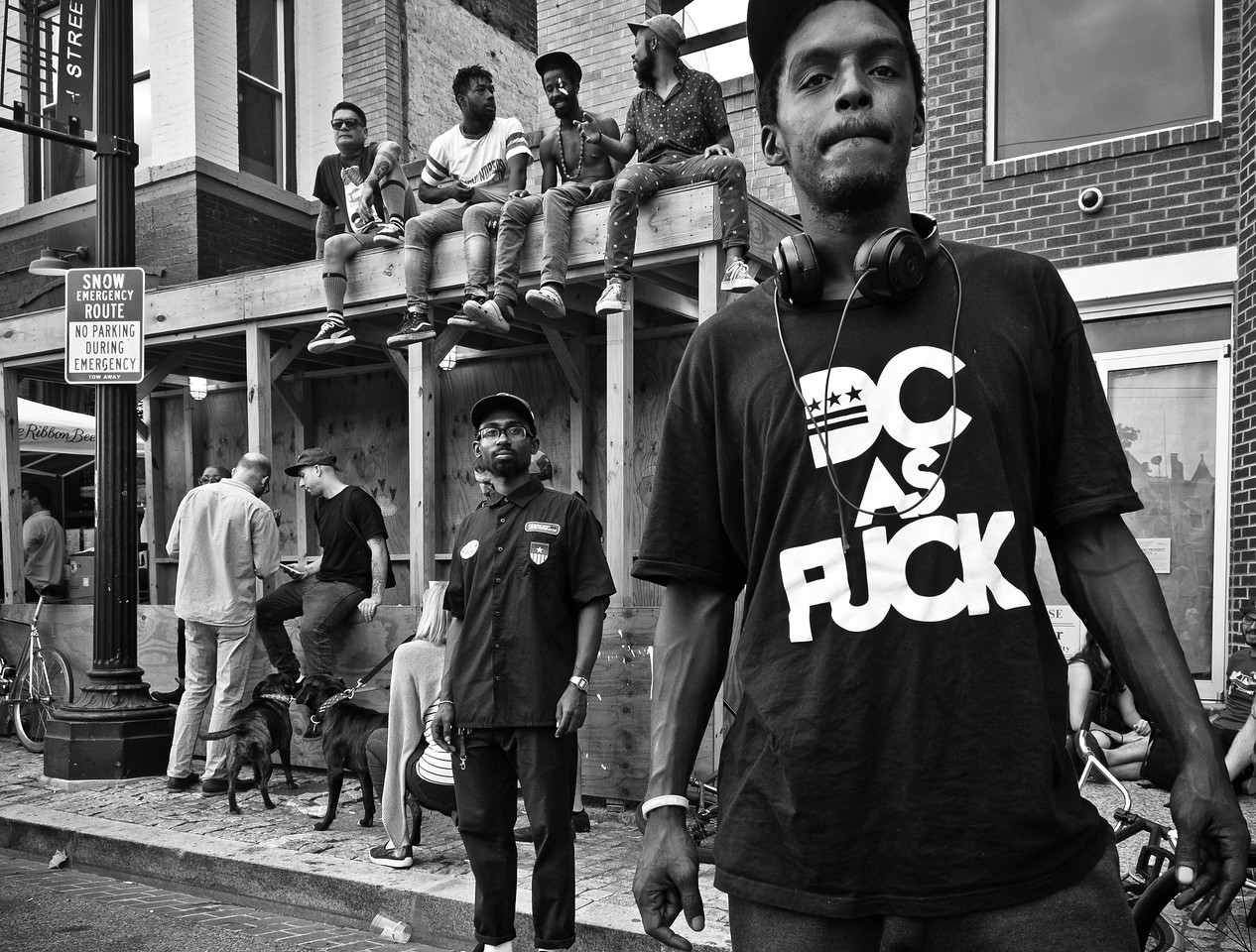 Today we announce the final of our five Best in Show prize winners from this, the 11th annual Exposed DC Photography Show. We invited a panel of distinguished D.C. metro-area photographers to each choose their favorite image from the 43 soon to be on display at this year's exhibit. The five winning photographers each receive a $100 cash prize from Exposed DC.
Advance tickets for the March 9 opening night bash are still available, so buy yours now and save a Lincoln on door prices!
Our final winning photograph is "H Street Represent" by Stacey Lewis, chosen by photographer and editor Yodith Dammlash. Dammlash told us: "D.C. may be an ever-changing landscape but I feel like there are still pockets of originality and authenticity. There is also an authenticity about street photography. This photo reminds me of that authenticity on both fronts. On another note, the men in the background sitting on the ledge instantly reminded me of the iconic Lunch Atop A Skyscraper (1932) by Charles Clyde Ebbets. What an unexpected homage!"
See more of Lewis's photographs on her Instagram feed.
***
Yodith Dammlash is a photographer, archivist and editor based in the D.C. Metropolitan area. She received a BFA in Fine Art Photography from the Corcoran College of Art and Design. Yodith's professional and artistic works have been featured in online and print publications, most recently The Week: Captured and Sally Hemings Dream zine. She was most recently a participating exhibitor at Addis Foto Fest 2016 in Addis Ababa, Ethiopia. Her photo-based work explores her own Ethiopian-American ancestry through the lenses of womanhood and collective memory.