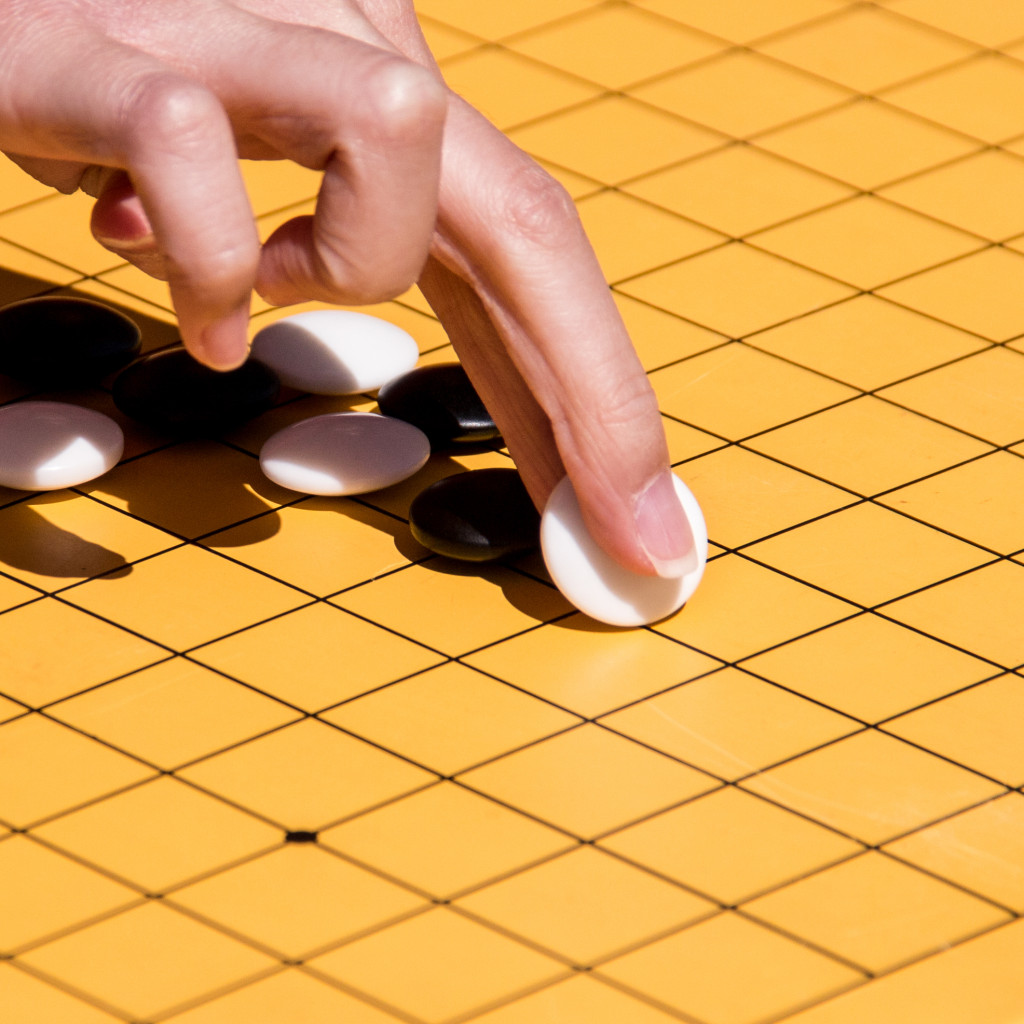 I love how editorial this photograph is. I am usually most attracted to images that use color and geometry to illustrate a subject. I was unfamiliar with the game Go, depicted here in Victoria Pickering's image. I discovered that the American Go Association's explanation of the game flawlessly portrays the essence of Pickering's photo:
"Go is . . . ancient board game which takes simple elements: line and circle, black and white, stone and wood, combines them with simple rules and generates subtleties which have enthralled players for millennia. Go's appeal does not rest solely on its Asian, metaphysical elegance, but on practical and stimulating features in the design of the game."
Pickering uses fundamental components of design—simple lines, rudimentary shapes, and primary colors—to accentuate the various elements of her photograph. Working together, the mustard-yellow board and contrasting black lines emphasize the black and white game pieces. Simultaneously the lines separate the hand from the yellow board, allowing it to pop from the background. The player's hand is elegantly posed and framed perfectly so that the viewer's eye is directed towards the middle of the photo.