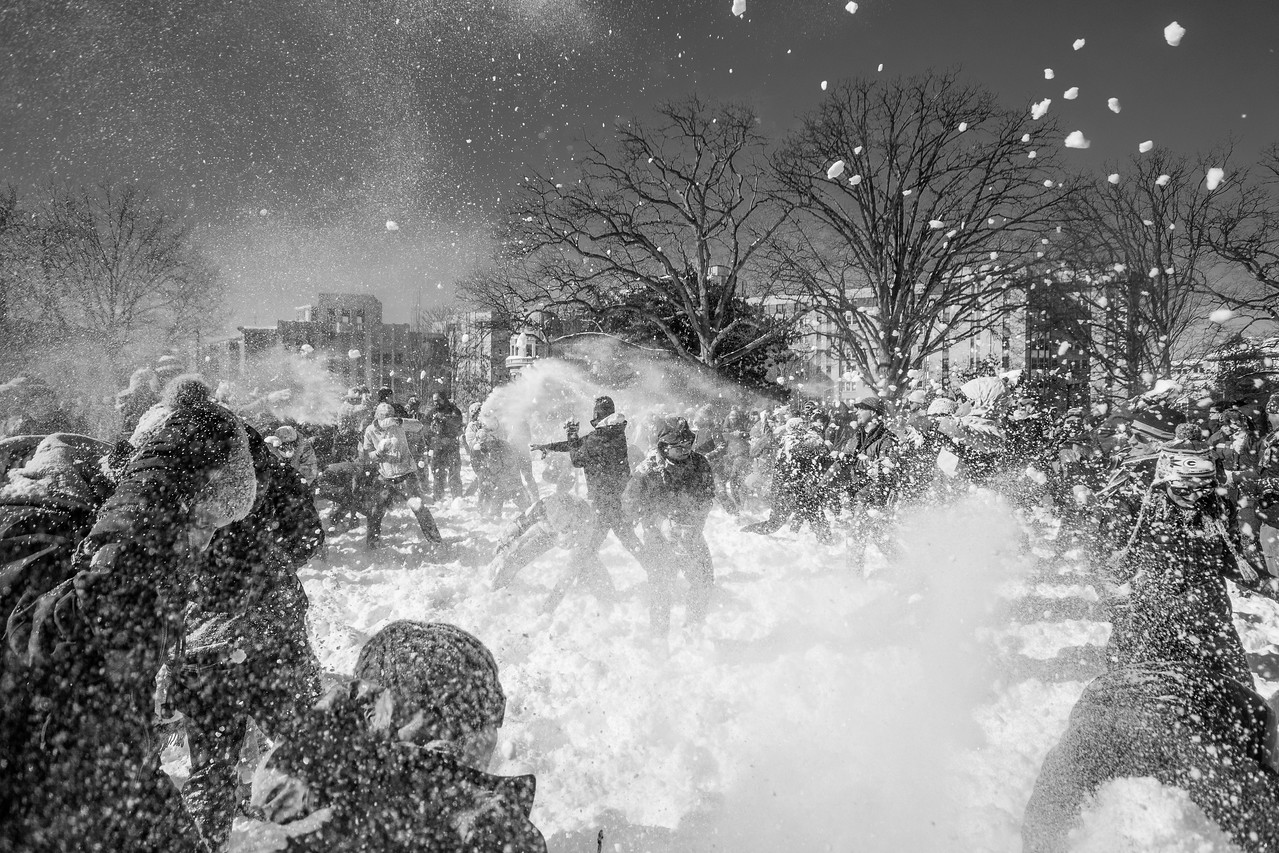 Here's the third of our five Best In Show prize winners from the upcoming 2017 Exposed DC Photography Show. We invited each member of a panel of distinguished D.C. metro-area photographers to choose their favorite photograph from the 43 in this year's show. The five winning photographers each receive a $100 cash prize from Exposed DC.
We'll announce the remaining two winners next week, so check back with us then. Meanwhile there's still time to get your advance tickets for our March 9 opening night!
Today's Best in Show winner is "Meridian Snowball Fight" by Michael Kennedy, selected by fine-art and documentary photographer Susana Raab. Raab told us: "I chose this photograph because it stood out from the other entries as being a well-executed dynamic moment of action. It represents an under-appreciated aspect of Washington: we are a community that often comes together to engage in non-partisan fun." I couldn't agree more with  Susana's comments on Kennedy's image. On a personal level, this image portrays two things that are very important to me that I'm missing right now: snow and camaraderie!
See more of Kennedy's photographs on his website.
***
Susana Raab is a fine-art and documentary photographer working in Washington, DC, creating personal work in addition to working as the photographer of the Smithsonian Anacostia Community Museum, documenting the East of the River communities in D.C. Her work is held in the collection of the Smithsonian Institution's Museum of American History, The Library of Congress, Division of Prints & Photographs, The Art Museum of the Americas, among others.