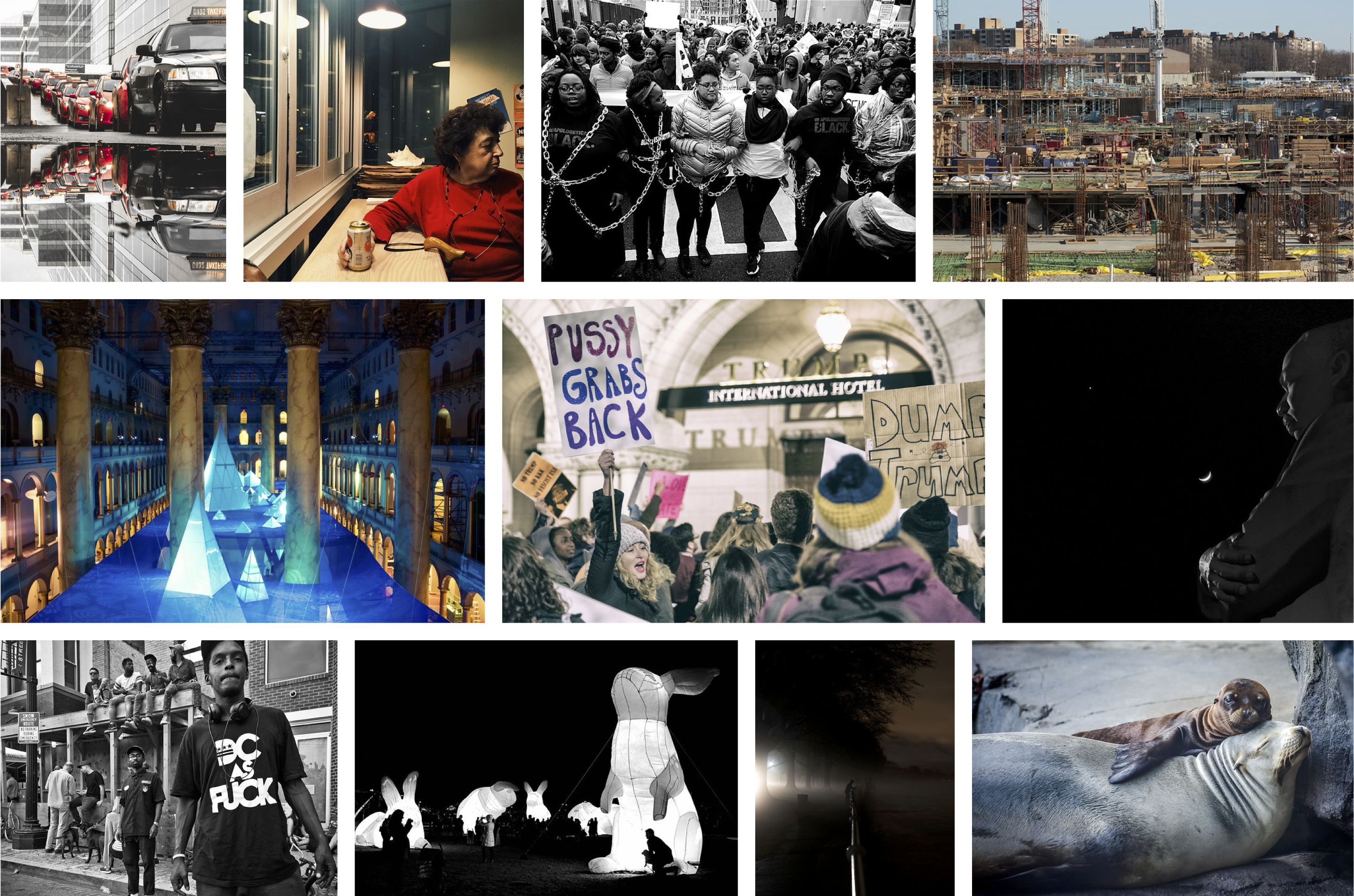 We received a record number of photographs this year, thanks in part to extraordinary circumstances that extended our contest, which made it all the more difficult to suss out several dozen that would celebrate life in the nation's capital. We're proud to highlight images from institutions we welcomed as a city, such as the new era of organizing that the Women's March has ushered in and the opening of the National African American Museum of History and Culture; smaller moments we reveled in like memorable art exhibits, snow days, and festivals; and then of course the subtle scenes that make every day life in D.C. such a rich experience. You'll find the complete list of winners below. Save the date now for the opening of the Exposed DC Photography Show on March 9. We'll have more information about our great new venue and the event details soon. New this year, we've partnered with FRAMEBRIDGE, a local company which will be printing and framing all the images for the show!

Some of you recently discovered Exposed DC, and we hope whether you won or not, you'll stick around and become part of our community. Here's how to get involved, including contributing images to our daily features, coming out to happy hours, and being part of our other programming through the year.
Join us tonight to toast to the winners at Meridian Pint in Columbia Heights at 6 p.m. Open to all photographers and photography fans. Our team will be there, so please come and say hello and help us celebrate photography in Washington, D.C.