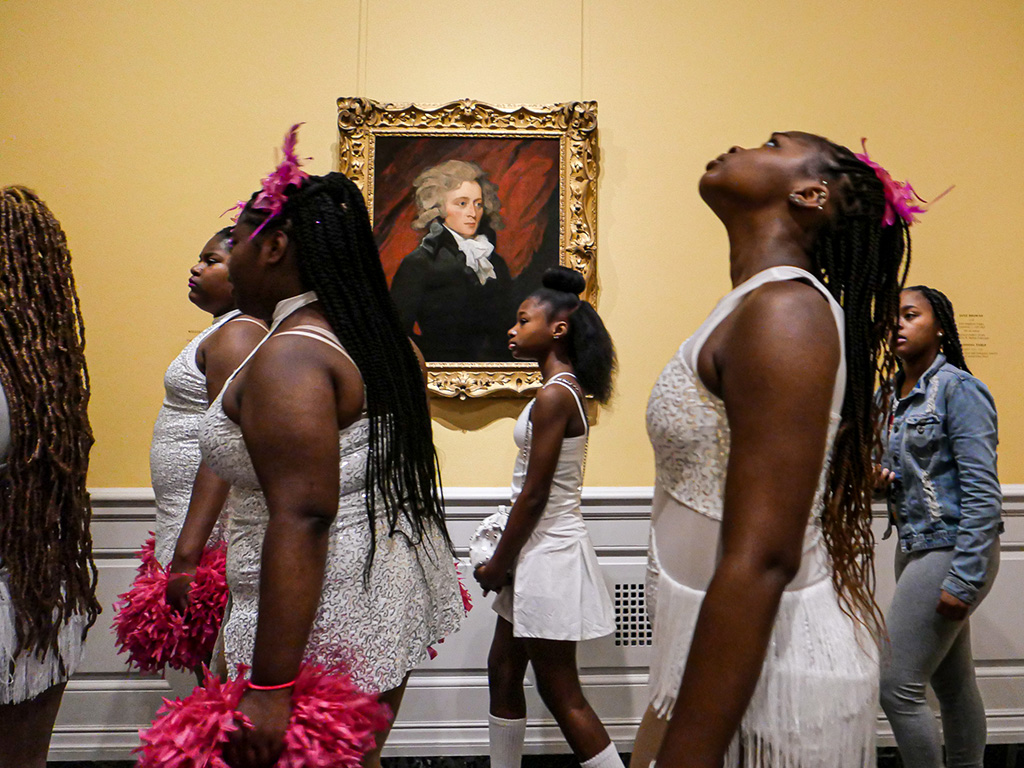 The 17th Annual Exposed DC Photography Show is just around the corner! Please join us this Sunday, June 4 from 3-6 p.m. for an opening celebration at Lost Origins Outside in the alley adjacent to Ellē at 3221 Mount Pleasant St NW.
This week, we're announcing the Best in Show winners of this year's exhibit. Each of these images was chosen by one of our guest judges—five distinguished, local photographers and creatives. The winning photographers each receive a $100 cash prize along with the Best in Show distinction.
Join us in congratulating Prescott Lassman whose photo, "Gallery Girls" was selected by judge Carol Guzy. Regarding her selection, Carol commented that it is "a compelling image with powerful juxtaposition." She also commented on how he captured "good expressions and body language" in a well-composed shot.
You can view more of Prescott's work and connect with him on Instagram.
---
About the Judge
Carol Guzy was born in Bethlehem, Pennsylvania and lived there until 1978 when she completed her studies at Northampton County Area Community College, graduating with an Associate's degree in Registered Nursing. A change of heart led her to the Art Institute of Fort Lauderdale in Florida to study photography. She graduated in 1980 with an Associate in Applied Science degree in Photography. While at the Art Institute, she interned at The Miami Herald and upon graduation was hired as a staff photographer. She spent eight years at the newspaper before moving to Washington, D.C. in 1988 where she became a staff photographer at The Washington Post through 2014. She is the first journalist to receive a fourth Pulitzer for coverage of the Haitian earthquake in 2010. Previously she was honored twice with the Pulitzer Prize for Spot News Photography for her coverage of the military intervention in Haiti and the devastating mudslide in Armero, Colombia. She received a third Pulitzer Prize for Feature Photography for her work in Kosovo. She has been named Photographer of the Year for the National Press Photographers Association three times and eight times for the White House News Photographers Association and has earned many other prestigious awards in her chosen profession of photojournalism. She specializes in long-form documentary human interest projects, news, and feature stories, both domestic and international and is currently a contract photographer with ZUMA Press.