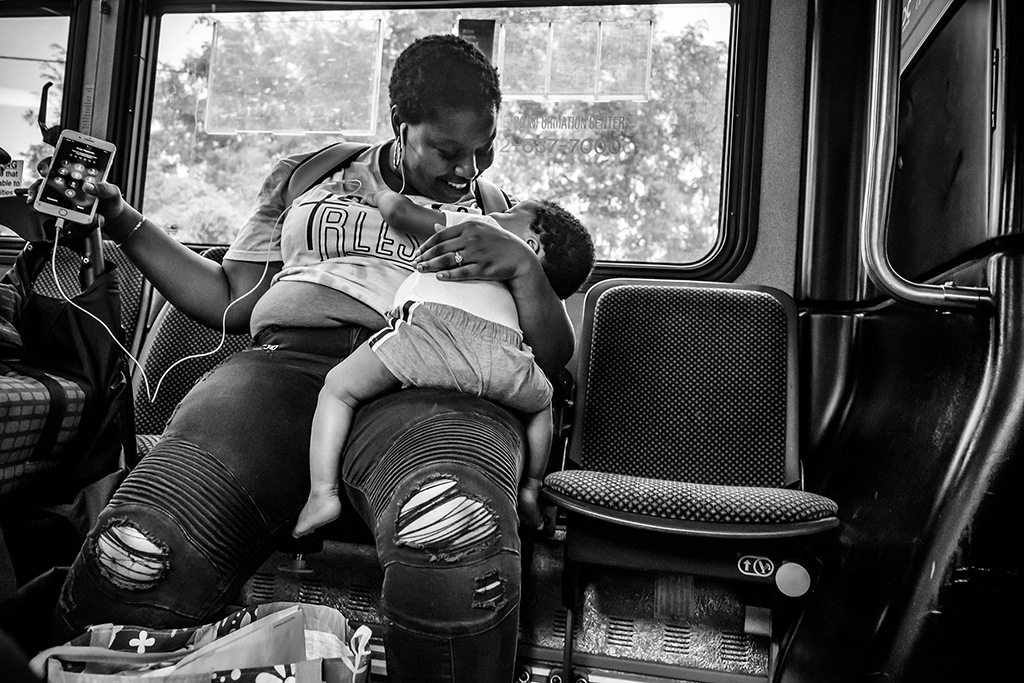 The 17th Annual Exposed DC Photography Show is just around the corner! Please join us this Sunday, June 4 from 3-6 p.m. for an opening celebration at Lost Origins Outside in the alley adjacent to Ellē at 3221 Mount Pleasant St NW.
This week, we'll be announcing the Best in Show winners of this year's exhibit. Each of these images was chosen by one of our guest judges—five distinguished, local photographers and creatives. The winning photographers each receive a $100 cash prize along with the Best in Show distinction.
Join us in congratulating Don Harris whose photo, "Baby on Board" was selected by judge Briana A. Thomas. Regarding her selection, Briana commented that "This black and white photo portrait of a mother and her baby brings to life the meaning of 'a picture is worth a thousand words.' The joy in the mother's eyes as she looks at her child really captures the beauties that can easily be overlooked in everyday life."
You can view more of Don's work and connect with him on Instagram and Twitter.
---
About the Judge
Briana A. Thomas is a Washington, D.C.-based historian, journalist, and tour guide who specializes in African American research. She is the author of the local Black history book, Black Broadway in Washington, D.C. Briana has been published in Washingtonian Magazine, the historic Afro-American newspaper, and the Washington Post throughout her journalism career. Her educational neighborhood history tours have been featured on television networks such as ABC, NBC, and CBS. She earned a Master of Journalism degree from the University of Maryland-College Park and a Bachelor of Arts degree in English and Communications from Greensboro College. She is the assistant pastor of a Maryland-based church Open Bible Ministries.