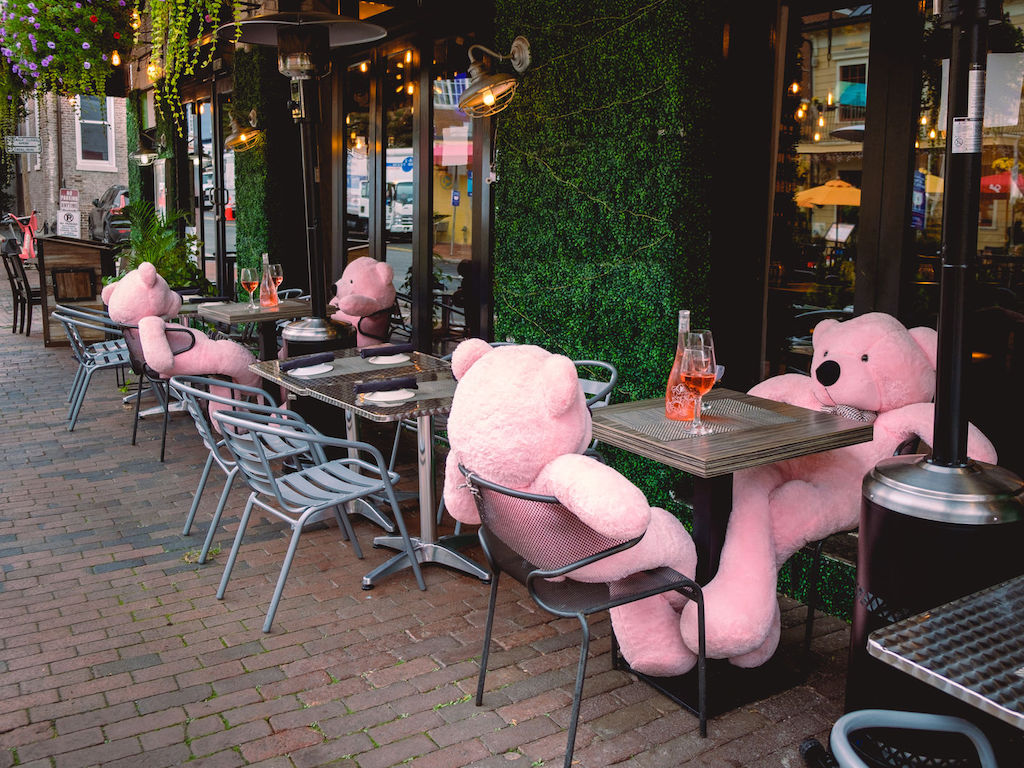 We can't wait to shake off our pandemic ho-hums and celebrate local photography with you at our 15th Annual Photography Show tomorrow! This year we are partnering with Focus on the Story and Lost Origins Gallery to present an outdoor exhibit that will be installed on the exterior wall of Ellē restaurant at 3221 Mt Pleasant St NW. Join us tomorrow from 3-6 p.m. to celebrate the 2021 Exposed DC photography show opening, part of the kickoff for the fourth annual Focus on the Story International Photo Festival. 
Today, we are announcing the Best in Show winner "Rose Rosé Bears" by Eric Purcell, selected by judge Kirth Bobb. Williams commented, "I picked this image because DC has seen lots of upheaval and turmoil over the past year or so, and this image reminded me that there's still fun to be had in DC. I like the humor of the photograph, and I picked it over lots of really amazing protest pictures because if there's anything we've all seen enough of, it is protest pictures. I've just never seen teddy bears having brunch before."
You can view more of Eric's work on his website.
***
Kirth is a FujiFilm ambassador, and his photographs have been published in several major publications including The New York Times, Washington Times, and HuffPost, and featured in several galleries across Europe, the Caribbean, and the Americas.