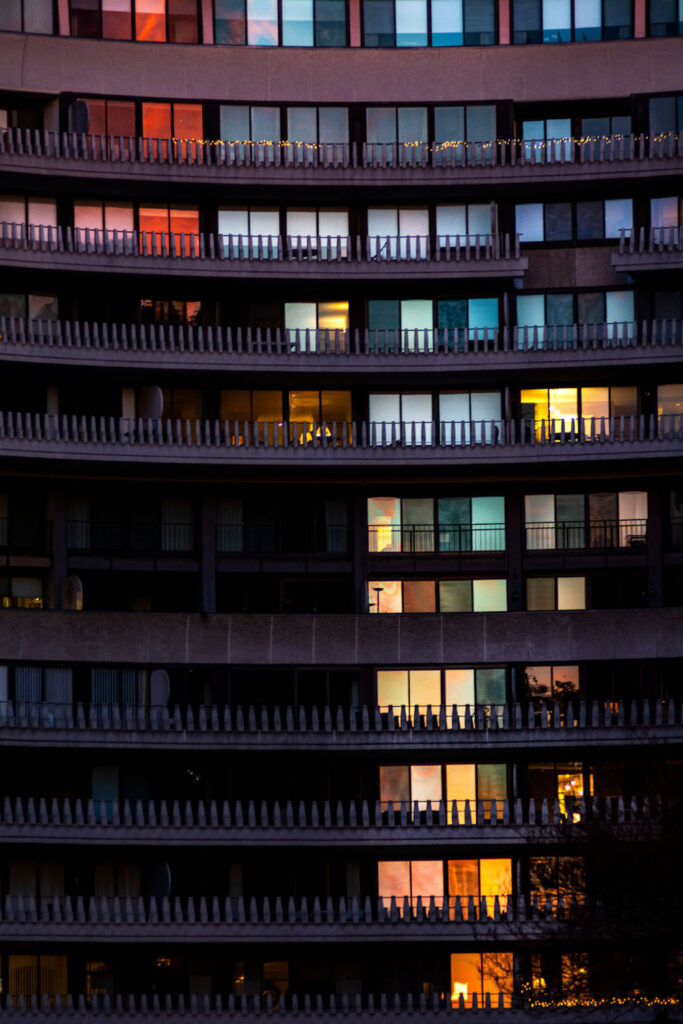 We can't wait to shake off our pandemic ho-hums and celebrate local photography with you at our 15th Annual Photography Show. This year we are partnering with Focus on the Story and Lost Origins Gallery to present an outdoor exhibit that will be installed on the exterior wall of Ellē restaurant at 3221 Mt Pleasant St NW. Join us on Sunday, June 6 at 3 p.m. to celebrate the 2021 Exposed DC photography show opening, part of the kickoff for the fourth annual Focus on the Story International Photo Festival.
We are excited to announce the Best in Show winners for this year's show in the days leading up to the opening on Sunday! Today, we are announcing the selection of Dylan Bilbao's "Polychromatic" by judge Jamie Davis Smith. Smith commented, "I love the strong geometry of the image, as well as the way the leading lines and complimentary colors move the viewer through the image. It's both dynamic and soothing.  The shadows and reflections give hints about what is happening inside and out, adding so much depth and interest!"
You can view more of Dylan's work on his Instagram.
***
Jamie is a documentary and family photographer living in Washington, D.C. She is a former photography ambassador for Manfrotto, and her work has been featured in HuffPost, The Washington Post, and various other publications. Jamie has written extensively about photography.