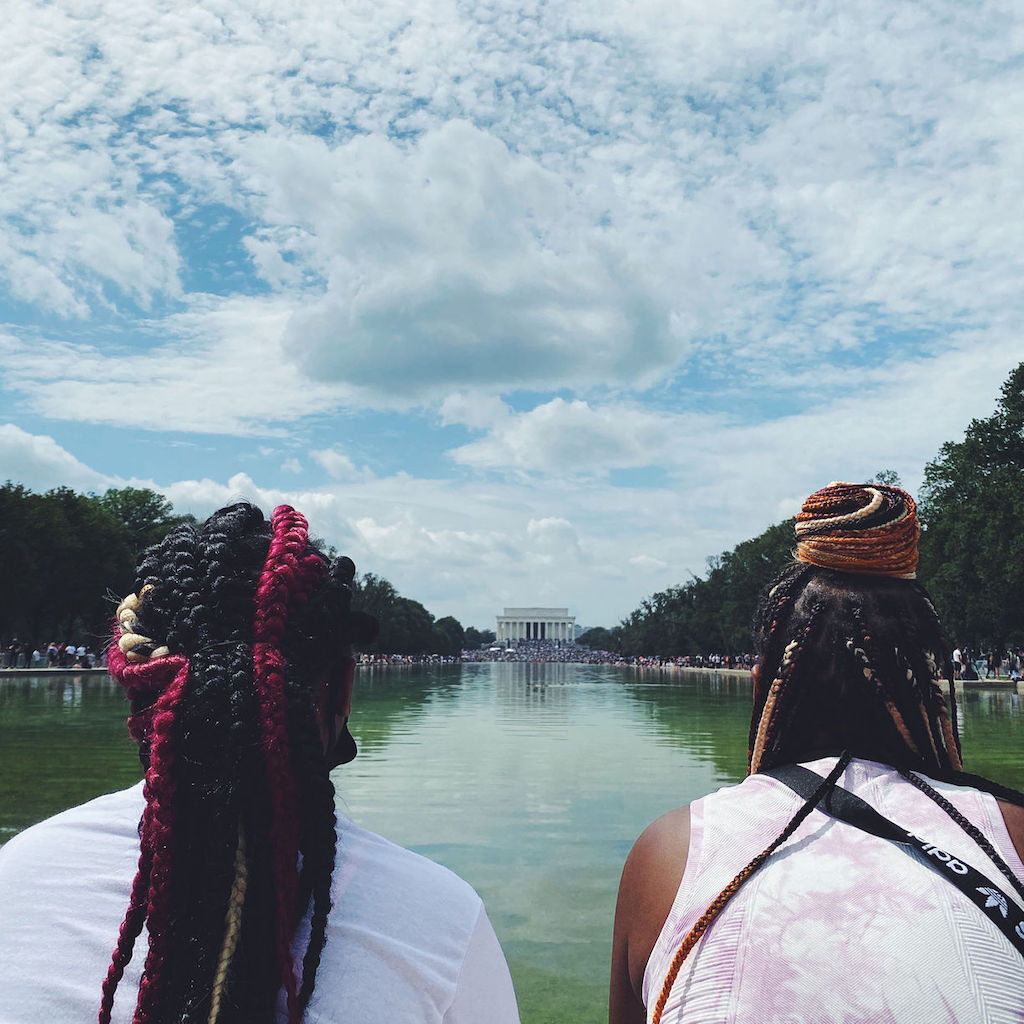 This year we are partnering with Focus on the Story and Lost Origins Gallery to present our 15th Annual Photography Show in an outdoor exhibit along the exterior wall of Ellē restaurant at 3221 Mt Pleasant St NW. Join us on Sunday, June 6 at 3 p.m. to celebrate the show opening as part of the kickoff for the fourth annual Focus on the Story International Photo Festival! As the big day nears, we are excited to share this year's Best in Show winners, selected by independent, distinguished judges.
Today, we are announcing the Best in Show winner "Reflection" by Jenny Markley, selected by judge Deveney Williams. Williams commented, "This image's composition, color contrast, and symbolism make it my top pick. The two women absorbing everything going on around them in the summer of protests in the reflecting pool gives us pause to the story we're still fighting, systemic change."
You can view more of Jenny's work on her website and Instagram.
***
Deveney Williams is a D.C. based visual storyteller and designer. Her photography focuses on portraiture and editorial work. She aims to dismantle beauty standards and inspire people through her subjects.