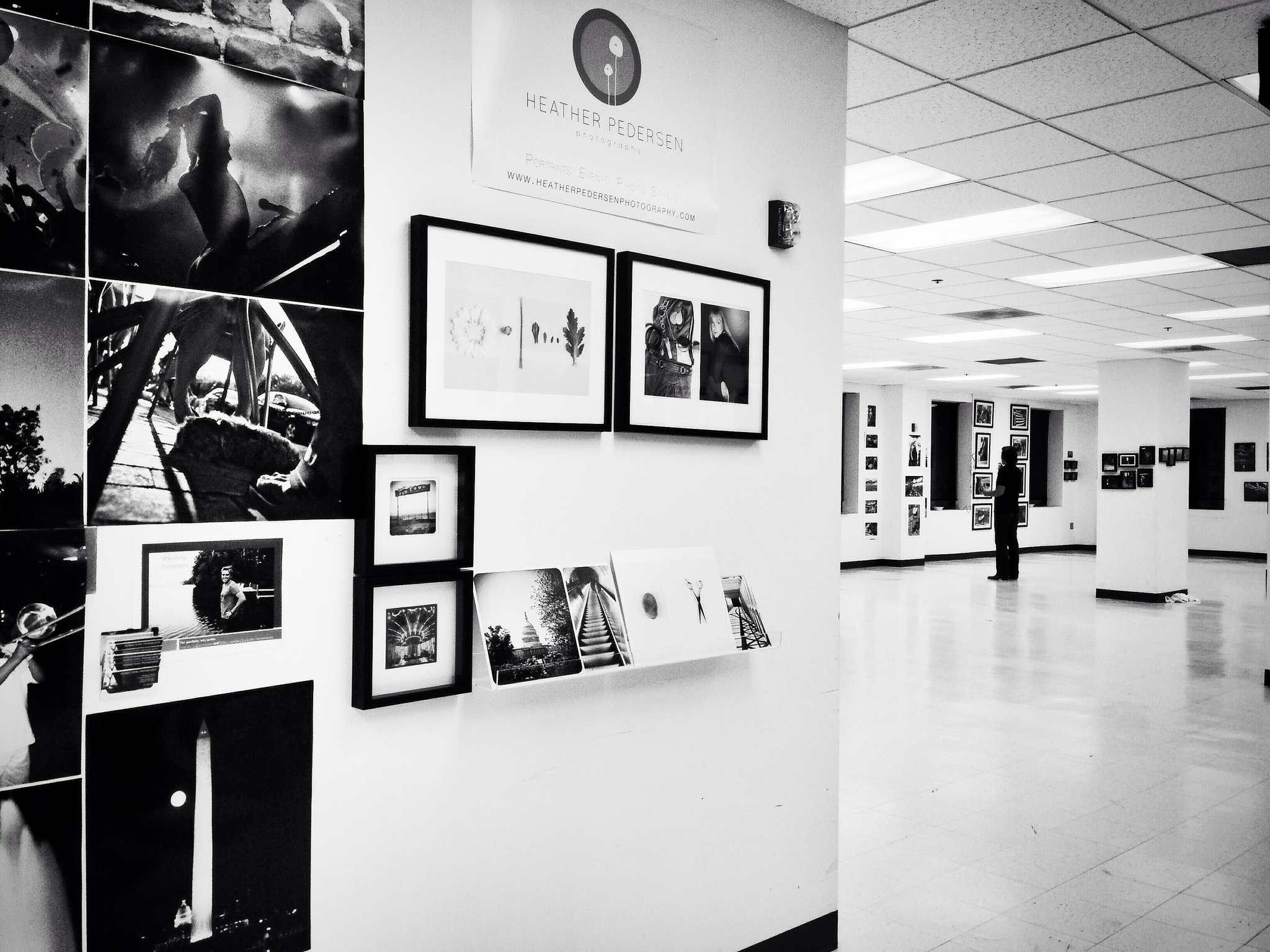 FotoWeekDC is upon us again, opening its seventh annual photography festival this Friday with a blow-out opening party at their new headquarters, the Former Spanish Ambassador's Residence in Mount Pleasant. As always, there's an overwhelming number of events, so we picked out a handful that we recommend making a priority. Got more worth recommending? Tell us in the comments.
(P.S. It's not part of FotoWeek, but make time this Sunday for the opening of an extended run of our InstantDC Fall Review at Bloombars, from 2 to 4 p.m.)
Events at FOTO CENTRAL
The Former Spanish Ambassador's Residence
2801 16th St NW
Washington, DC 20009
Exhibits at FOTO CENTRAL
Gallery hours: Monday – Friday, 12 to 8 pm.
Saturday – Sunday, 10 a.m. to 6 p.m.
New Spanish Photography: Visions Beyond Borders
SPAIN arts & culture presents a collective photo exhibition introducing fourteen Spanish artists that illustrate their visions of the urban and natural landscape—beyond borders of place—expressed from an analytical or emotional perspective.  This exhibition was curated by SPAIN FRESH's curatorial team and produced by King Juan Carlos I of Spain Center at NYU.
The Sochi Project: An Atlas of War and Tourism in the Caucasus
Committed practitioner of "slow journalism" Rob Hornstra and Arnold van Bruggen have been working together since 2007 to tell the story of Sochi, Russia, site of the 2014 Winter Olympic Games. They have returned repeatedly to this region, establishing a solid foundation of research on and engagement with this small yet incredibly complicated region before it finds itself in the glare of international media attention.
FotoWeekDC Exhibits Elsewhere Around D.C.

FotoWeekDC Events Elsewhere Around D.C.
FotoFilm: Her Aim is True by Karen Whitehead, Screening and Panel (Filmmaker in attendance)
The award-winning documentary her aim is true made by Karen Whitehead and produced by Eddie Vedder showcases the remarkable story of Jini Dellaccio, the first woman photographer of rock 'n' roll in the early 1960's. Dellaccio worked with The Sonics and Neil Young and captured early performances by groups such as The Who and The Rolling Stones.
Sunday, November 9, 2014: 3 to 6 p.m.
Goethe-Institut Washington
812 7th St NW Washington, DC, 20001
Workshop: Avenues for Exposure to Your Photography: Galleries, Publishing and Online Magazine. $50, Register here.
There are many ways to gain recognition and exposure for your photographic projects. David Bram and Jennifer Schwartz will discuss how to approach galleries, photobook publishing options, and showing your work through online blogs and publications in this two-hour seminar.
Saturday, November 15, 3 to 5 p.m.
Leica Store DC
977 F Street NW, Washington DC
Leica T Walking Tour
Go on a complimentary Leica T Camera System walking tour in downtown Washington, DC. This is the first session of the day. A second session will take place from 2-4 p.m. We will start off with an introduction to the camera and its basic functions. From there we will walk around downtown DC with the Leica T. Please RSVP via email with your time preference.
(Recommendations via Caroline Space and Heather Goss.)