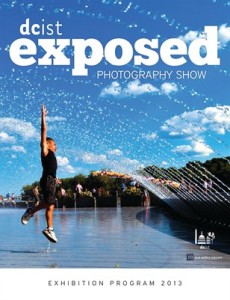 The beautiful 2013 DCist Exposed exhibition program is ready! You can either buy it online, or save yourself some money on shipping by picking one up at the opening receptions, March 26 & 27.
Thanks to Johanna Ostrich for doing such a great job for us once again.
Speaking of the opening receptions, advance tickets are selling fast for both nights, with more than half having been sold already! So don't delay, get yours now right here.
Don't say we didn't warn you!