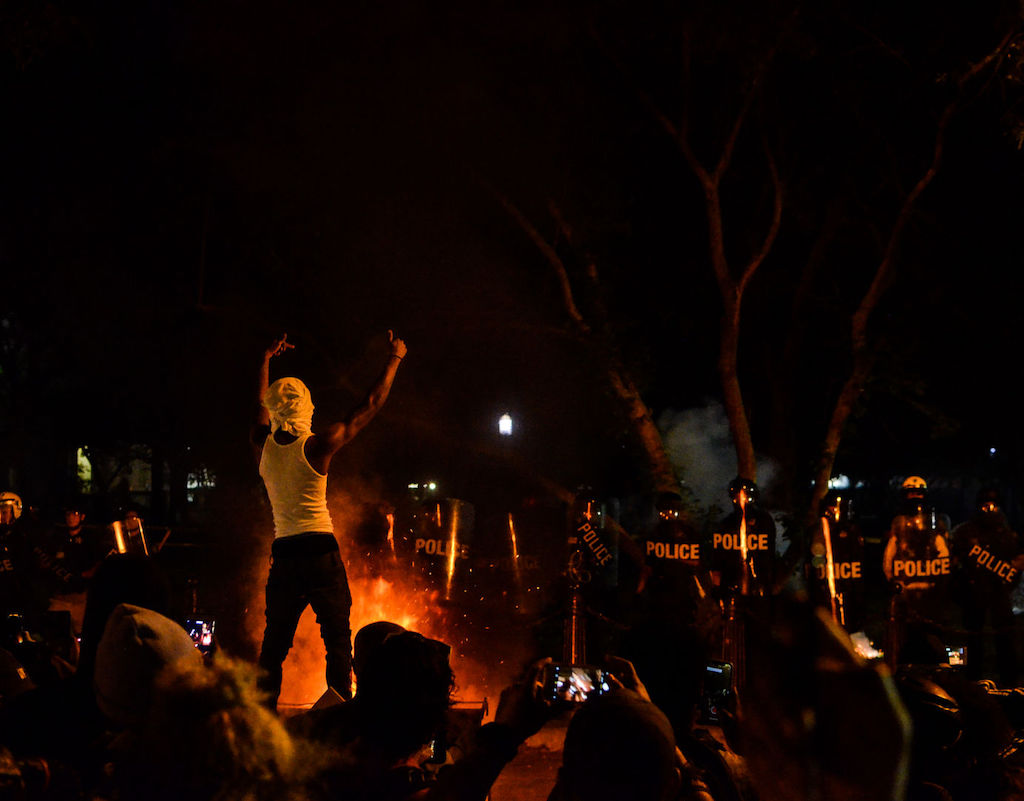 We can't wait to shake off our pandemic ho-hums and celebrate local photography with you at our 15th Annual Photography Show. This year we are partnering with Focus on the Story and Lost Origins Gallery to present an outdoor exhibit that will be installed on the exterior wall of Ellē restaurant at 3221 Mt Pleasant St NW. Join us on Sunday, June 6 at 3 p.m. to celebrate the 2021 Exposed DC photography show opening, part of the kickoff for the fourth annual Focus on the Story International Photo Festival.
As the big day approaches, we are excited to announce the Best in Show winners for this year's show. Every year we ask a panel of five distinguished, local judges to each select one image to receive a Best in Show award. The winning photographers each receive a $100 cash prize and are acknowledged in the show and exhibition program.
Today, we are announcing the Best in Show winner "Untitled" by Michael Ryan, selected by judge Steve Bosak. Bosak commented, "To me, this photo captures the tension and social unrest evident during 2020. It illustrates the risks that African Americans face in our country and how ​people expressed their pain under the threat of more violence. The lighting and composition is well balanced, with the menace of police with riot shields in the background and the defiant man with a raised arm ​illuminated by the fire. And, this photographer likely put himself at risk to take this photo. He made sure he was present to witness and capture the conflict ​between police and protesters."
You can view more of Michael's work on his website and Instagram.
***
Steve Bosak is an amateur photographer who has lived in D.C. for 20 years. He is a design thinking consultant and trainer who helps companies and agencies use a human-centered approach to innovation. He has a keen interest in photographing nature, buildings, and macro subjects.