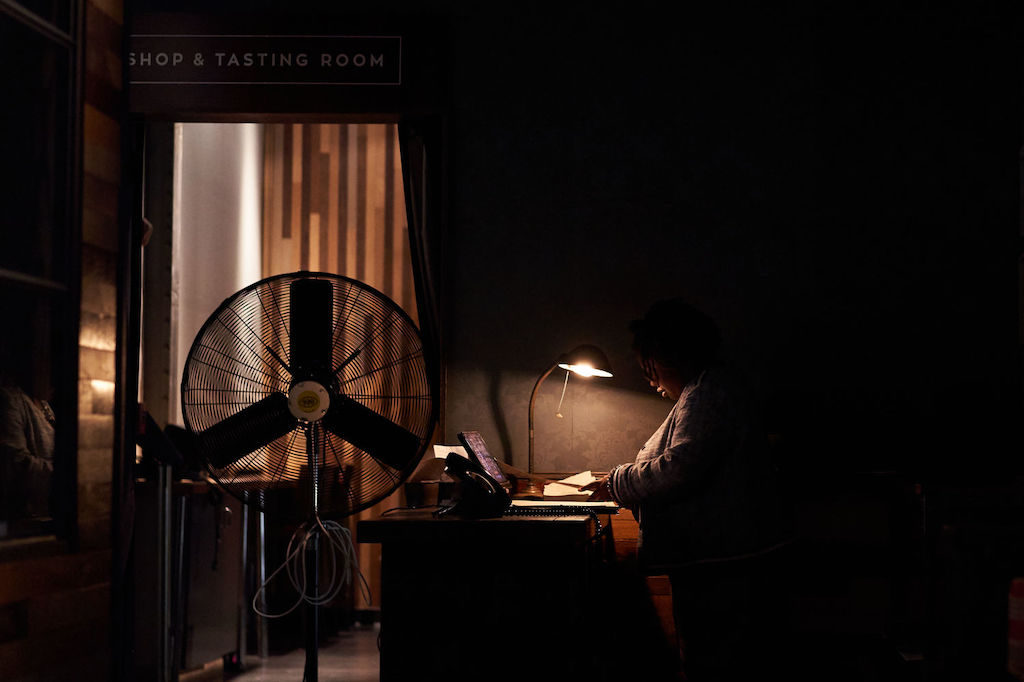 Our 14th Annual Photography Show opens on Wednesday, February 19 with a reception from 6-9 p.m. Discounted advance tickets are available now, so grab yours soon! As we prepare for the big day, we are excited to begin announcing the Best in Show winners for this year's show. Every year we ask a panel of five distinguished, local judges to each select one image for a Best in Show award. The winning photographers each receive a $100 cash prize.
The first Best in Show winner we are announcing today is "Late Night Shift" by Diana Nguyen, selected by judge Gerry Suchy. Gerry commented that the image is "an excellent study in protecting the highlights and using the resulting shadows as negative space to draw the viewer's eye to the central figure in the photograph." He added, "Using available light and shadows to great effect doesn't get much better than this."
You can view more of Nguyen's work on her website and on Instagram.
***
Gerry Suchy finds his street photography these days is influenced by his previous career as a Clinical Social Worker. His photos are informed by the belief that storytelling matters more than hashtags and likes. More about Gerry and his work can be found at gmsdesignsphoto.com.
---