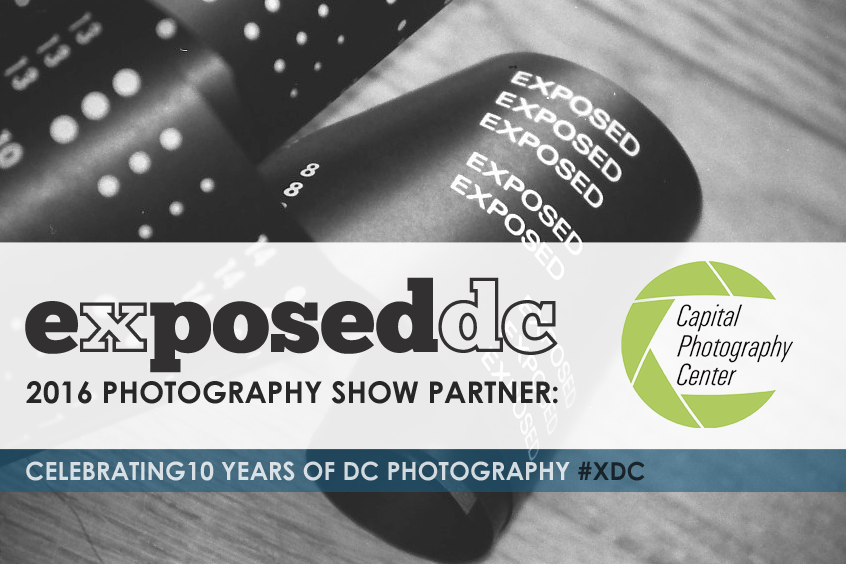 The next great local photography organization that will be joining us for the Exposed DC Photography Show on March 10: Capital Photography Center. Founded in 2012 by Marie Joabar as an independent learning center for photographers of all levels, the Center offers classes taught by experienced professionals, from studio techniques to in-the-field shooting and even iPhone photography.
Joabar and some of her instructors will be holding Critiques in a Flash at the reception. They'll project a selection of photographs throughout the night and discuss what makes a good image, and where it can all go wrong. Sometimes those flaws are fixable, so they'll go over simple techniques in Adobe Lightroom that can help improve your photography. Would you like us to discuss one of your images? Email a photo you've been struggling with to capitalphotographycenter@gmail.com (just one please), and we'll let you know if yours is selected and what time you can stop by the room to see your image displayed.
Stop by the Capital Photography Center's room to see what they can offer and pick up information about their classes all around the D.C. area.
Buy your advance tickets for opening night soon!
More about Capital Photography Center:
Capital Photography Center was created by Marie Joabar who for more than a decade was the Education Programs Manager and Corporate Trainer at Penn Camera, one of Washington D.C.'s long standing photography retailers.
Marie developed that company's educational program growing it from three topics in 2003, to almost 50 in 2011, and earned it the reputation of having the area's largest selection of classes with the widest variety of topics.
When Penn Camera closed in January 2012, it was a logical choice to open Capital Photography Center to continue offering amateurs, hobbyists, and professionals the opportunity to learn about the areas of photography suited to their interests and tailored to their level of experience.
The instructor list boasts some of the area's best instructors; Professional Photographer and workshop leader for Rocky Mountain School of Photography, Tim Cooper,  E. David Luria, founder of the Washington Photo Safari and Karen Messick, Award winning professional photographer just to name a few.
What Capital Photography Center offers:
Classes taught by experienced, professional photographers and renowned photographic educators selected not only for their in-depth knowledge in photography, but for their skill in conveying that knowledge.
Small class sizes with most limited to just 10 to 15 students. This allows plenty of individual attention and makes learning an enjoyable experience.
Classes taught in a variety of settings; hands-on in the field shooting, classroom style, in photography studios or at digital/computer labs.
Whether you are a new camera owner wanting to better understand its features, an amateur photographer aspiring to become professional, or an experienced photographer wanting to learn the inner workings of Lightroom or Photoshop, you'll find a class that addresses your needs, taught in a professional setting with an expert instructor.