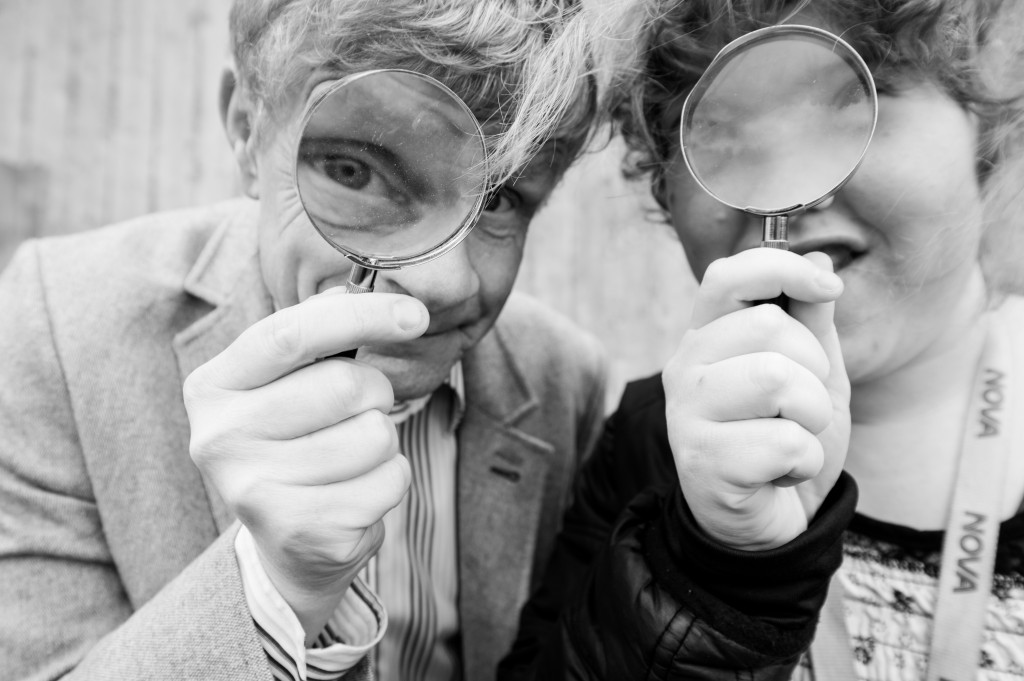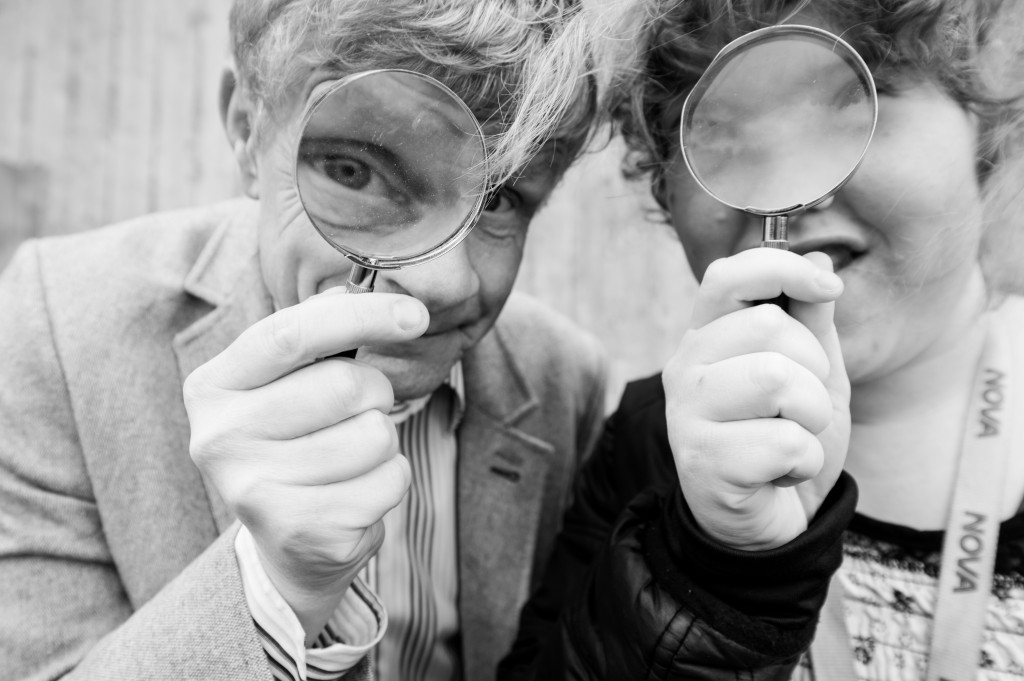 The art world has a reputation of being a competitive place, but often here, in the nation's capital, we see camaraderie bloom between artists. The new photography group, Contrario Collective, has a mission to unite photographers to inspire each other and create collectively. They opened an exhibit featuring work by their members last Thursday, so I stopped by to see the display and talk to the photographers about what their goal is for the collective.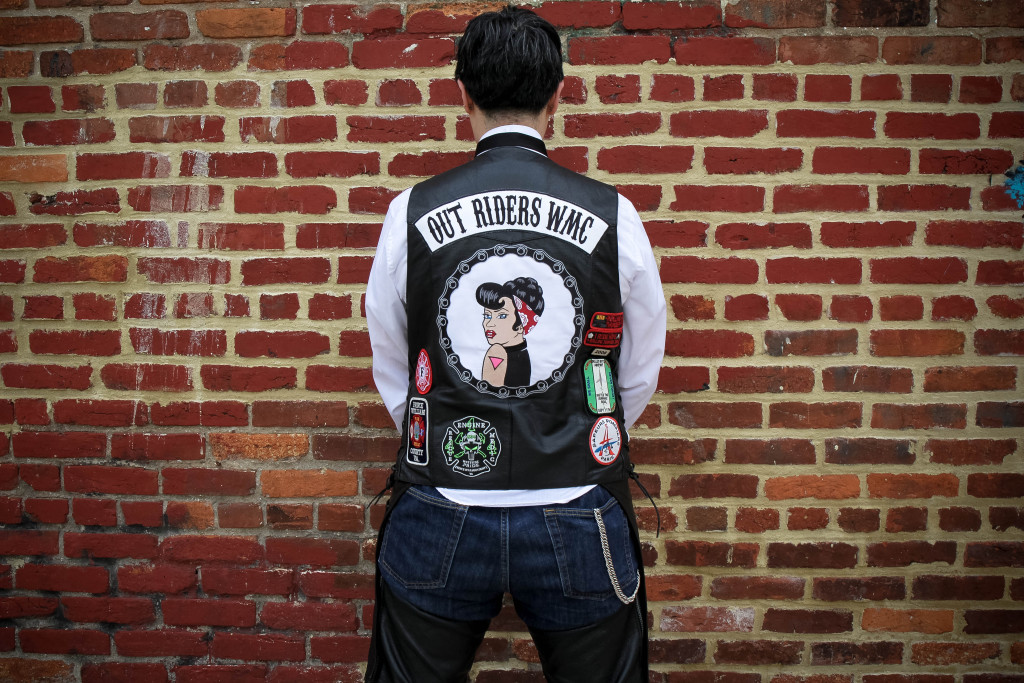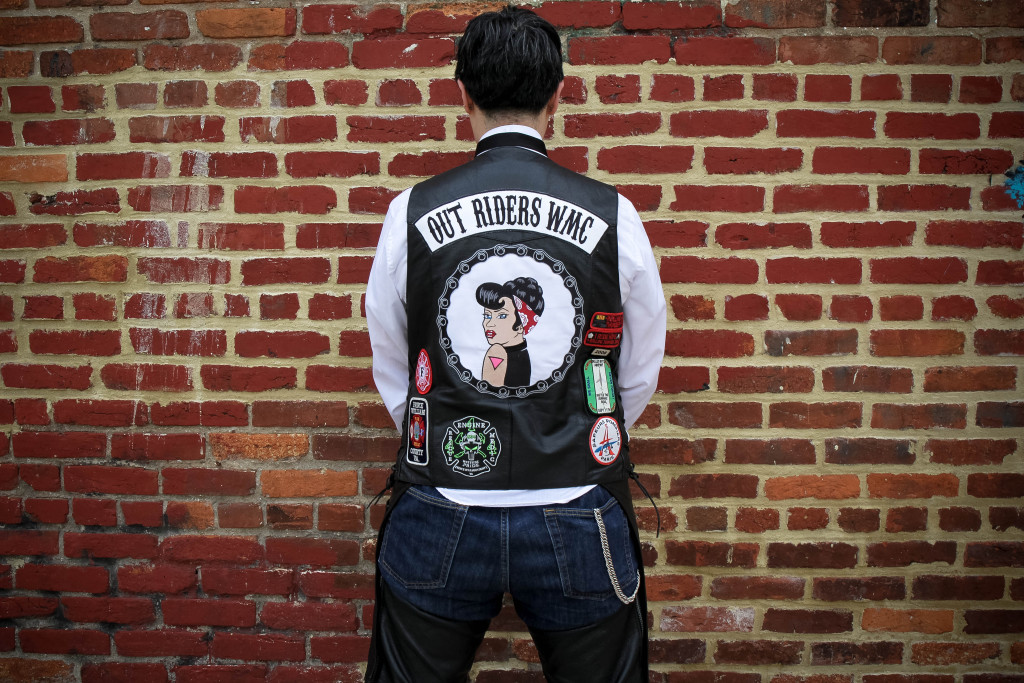 Victoria Milko says she felt the need to assemble a collective in D.C. that is a "constructive place where a bunch of us can get together, take photos, and critique each other's work with no pretense of being competitive." In the art community, she says, "there are two sides to the spectrum: you can share your information and learn from each other or, you can be really competitive and not talk about what you're doing." Milko describes her friend, Emma McAlary as easy-going, kind, and creative, making her the perfect partner to help organize a collective. The two women share the same values and ideas about photography today, especially in Washington, D.C. McAlary says, "Victoria and I got together one day and we were just talking about the landscape of the D.C. art scene—photography specifically—and we thought there isn't quite a place for us. And we want to go against the grain—hence the name—Contrario." They wanted to enlist more like-minded photographers to create a collective based on what Milko describes as an "idea that isn't typically found in the photography scene."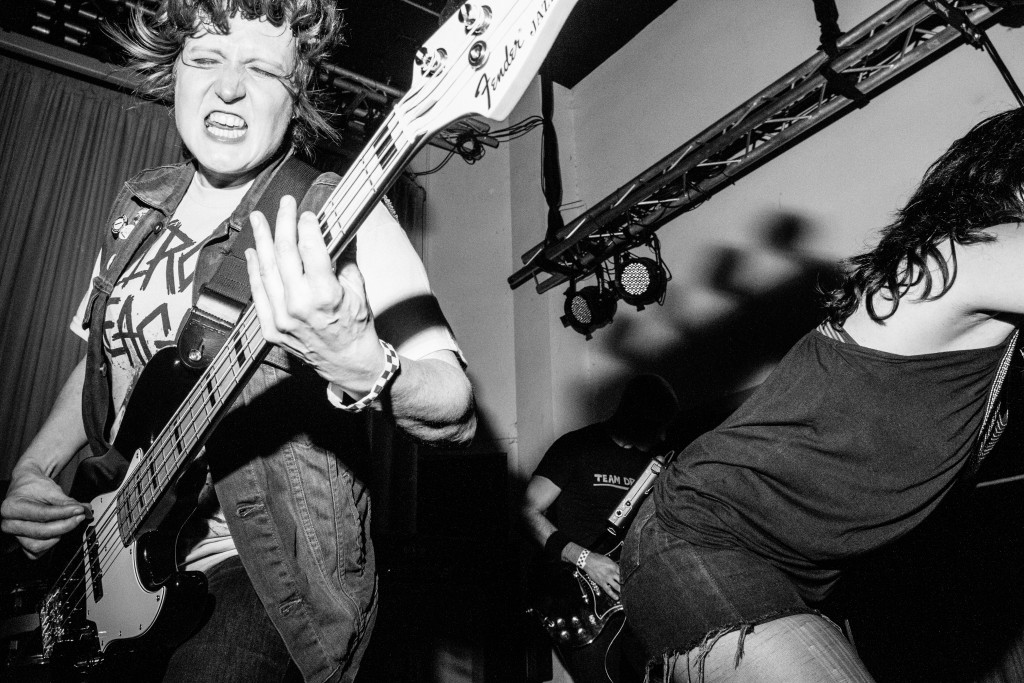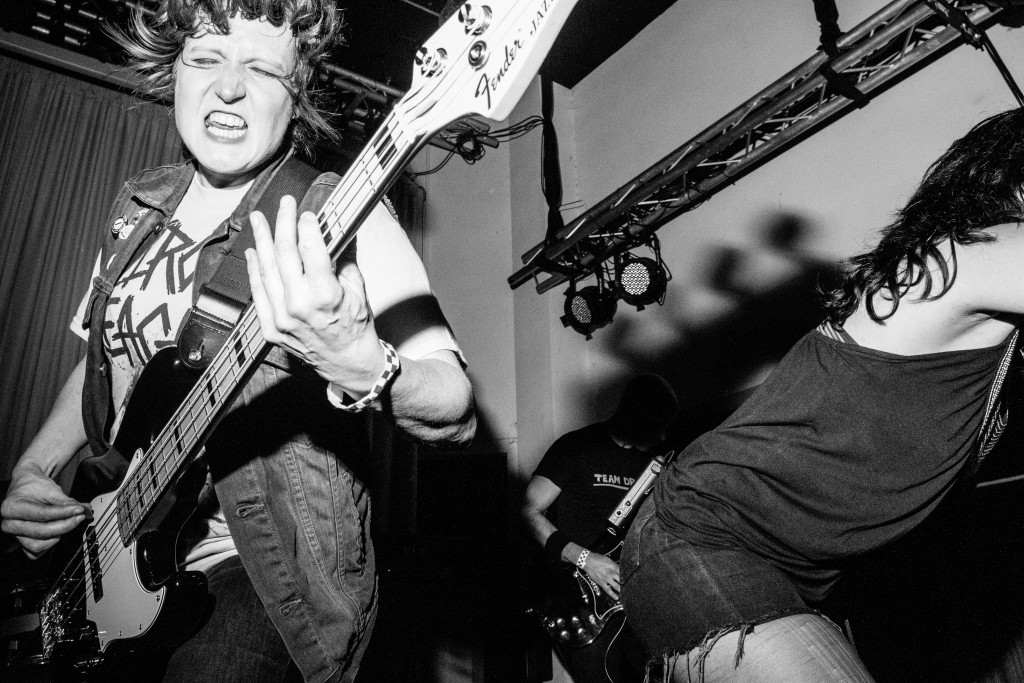 Along with McAlary's images of people with special needs who are part of The Perlan Theater Group, and Milko's  portraits of women from the OUT Rider's Women's Motorcycle Club, members Katie Fielding, Farrah Skeiky, and Noe Todorovich hosted Contrario's first exhibition at 52 O Street Studios' Ulysses Room, an enchanting rustic space with natural light, wood beams, and ivy winding around a skylight.
Skeiky, who specializes mostly in music and food photography, was recruited for her distinctive style. She says, "Emma didn't really feel like there was much in that vein of very diverse photographers coming together, frequently, working under the same idea and structure—doing something that is cohesive but also very different work at once. I was very intrigued by the idea."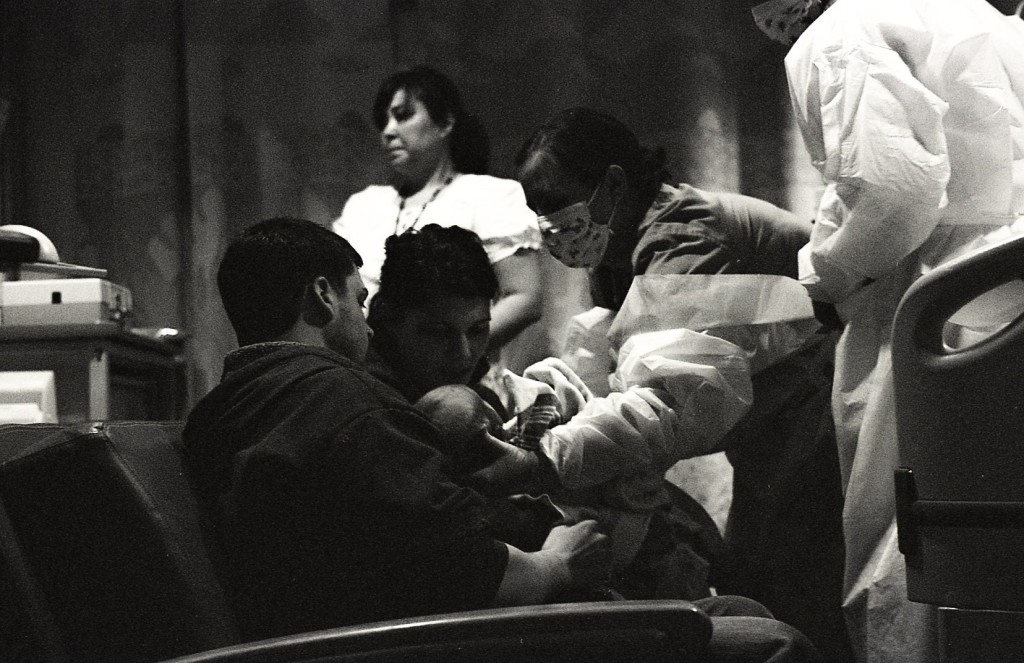 The photographers see Contrario as a place to help one another succeed by offering support and constructive feedback to each other's work. Todorovich—whose photographs confront the multiplicity of imagery you see in a few minutes of watching television—says, "I think it's definitely been really great to have a group of peers whose work and perspective you admire and respect. When they give you feedback it really helps to push and challenge yourself. And for me personally, just seeing what they're doing makes me want to do more myself—not in competition so much as inspiration. You see what they're capable of and it makes you just wonder if you're reaching your full potential."
For many photographers the editing process is difficult. Fielding says, "you're always your worst editor and you always love your stuff, so it's always good to have that outside opinion and I think we've made this collective as a safe place to do that." Fielding followed a family whose son was recently diagnosed with Severe Combined Immunodeficiency, "commonly referred to as bubble boy disease."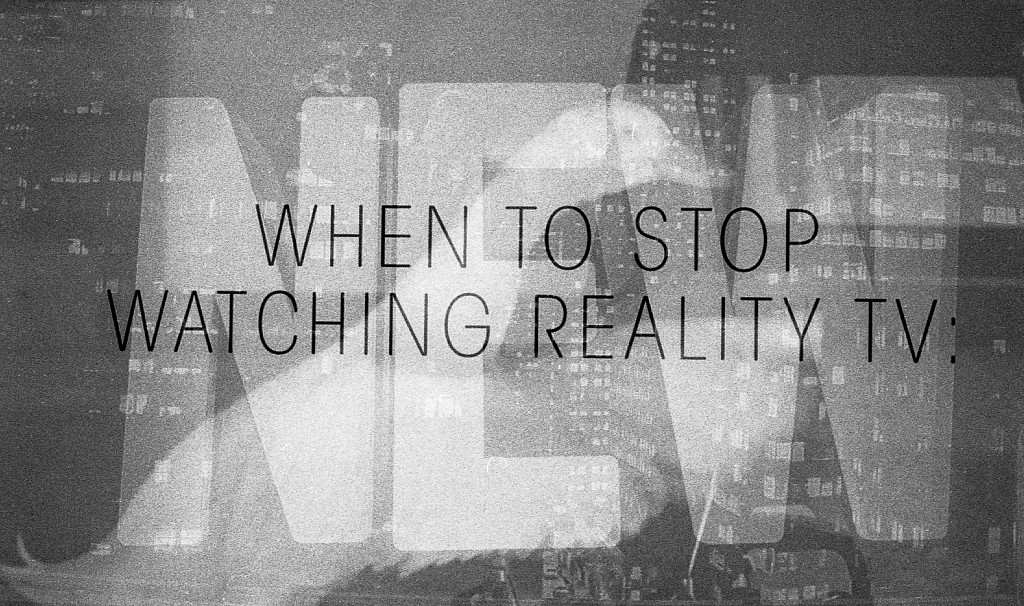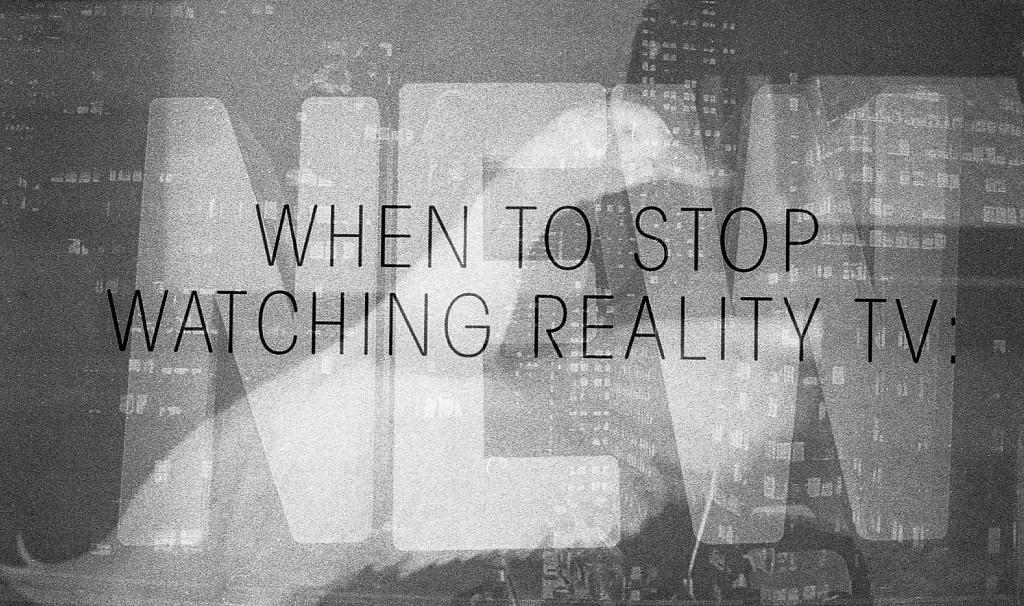 The future for Contrario Collective is bright. The women are seeking new membership—both men and women. McAlary envisions future projects: "More shows with themes, contests, more community activity, more collaboration with others—like Exposed DC." Contrario's environment is cultivated on positivity, community, diversity, and creativity—qualities that can only help its members improve their game and achieve greater success.