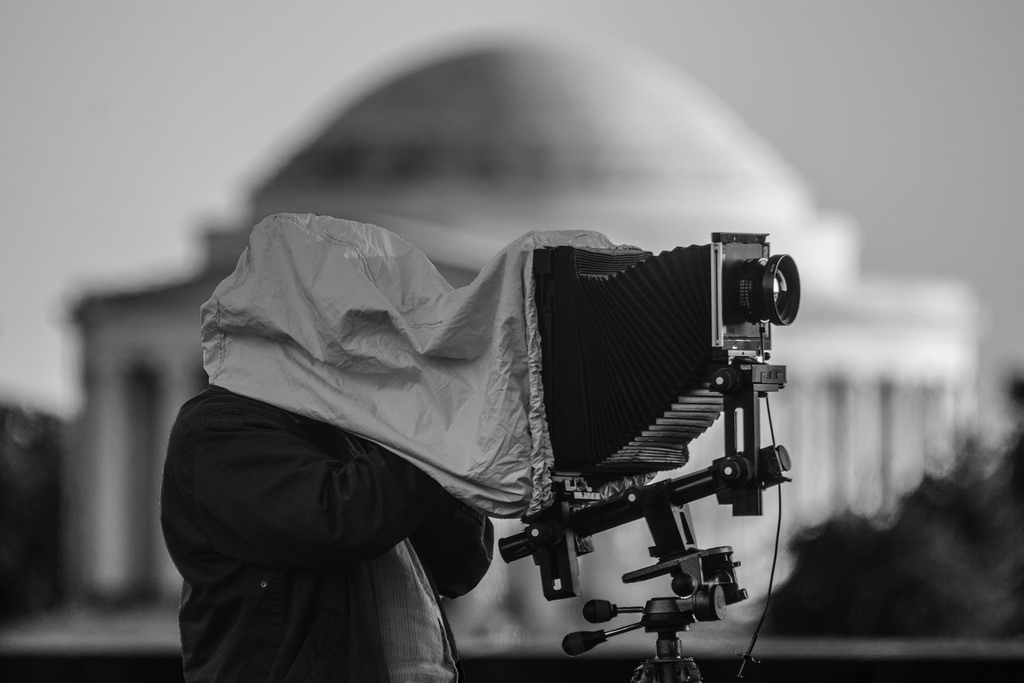 Need a gift for the photographer in your life? The Exposed DC holiday gift guide is here to help, with gifts picked by actual photographers (not by advertisers!). So just like last year we implore you to put down the camera lens mug, or the Polaroid toilet paper roll – an actual gift received by this Exposed DC writer last year – and get them something useful. Also be sure to check out last year's list. We tried not to repeat too many things.
Gadgets
Super Fast Memory Cards

– As more cameras are pulling double duty these days recording HD and even 4K video, a fast memory card has become a necessity. Find out what kind of memory card the photographer's camera uses and try and find them one that has a large capacity and speed. Class 10 cards are good for full HD video recording, while even faster UHS Speed Class 1 are more suitable for 4K or slow motion video.
Hard Drives

– A photographer can never have enough space to back things up. New additions to the marketplace like this Western Digital MyCloud offer wireless backup and NAS storage ensuring the photos stay safe. Or give a solid state drive, a bulletproof alternative for the clumsy photographer.
iPhone Lenses

 – iPhone photography is here to stay, so if you have to buy for a chronic Instagrammer, they might find these iPhone lenses handy.
Headphones

– As a photographer who works in a cube farm, there's nothing I hate more than having to listen to other people while I edit. It also serves as a deterrent for people coming to interrupt you. These headphones I swear by.
Input Device

 – Get them a tablet and stylus for their computer to use with Photoshop. Helps with fine touch ups and editing.
Accessories
Bling

– Who doesn't need a little camera bling? Etsy has a great selection of camera jewelry.
The Business End
For the independent photographer, taking care of some nagging business expenses can actually be a great gift.
Business Cards

– Does the enterprising photographer in your life constantly borrow peoples hands to write down their info? Use a bar napkin? Time to get them some business cards. Several photographers like Moo cards because they can include your photography on them, right from your Flickr site.
Adobe Creative Cloud

 – Unless you've been living under a rock you know that Adobe has been moving to a subscription platform. Chances are that if you're buying a gift for a photographer they're using Photoshop and have already switched to Creative Cloud, or are hanging on for dear life to an old copy of CS6. Be a friend and take care of that upgrade for them. If they only need Photoshop and Lightroom you can get them the discounted photography plan for $9.99 a month.
Professional Memberships Renewal

– Enroll or renew a professional membership for your photographer and take an item off their yearly to-do list.
Local Gifts
What photographer is not fueled by caffeine? Try some locally roasted coffee like Zeke's.
Inspiration
The gift of inspiration is perhaps the best gift someone can buy. At Exposed DC we've found a couple ways you might be able to gift some inspiration.
Finally, the best inspiration might just be to take them out and take pictures. What's that day trip the photographer's always wanted to take? Pile in the car or rent a ZipCar and take them somewhere they've always wanted to photograph. Within hours of DC there are mountains, other cities like Baltimore, Richmond, or Philadelphia, oceans, abandoned places and historical areas.