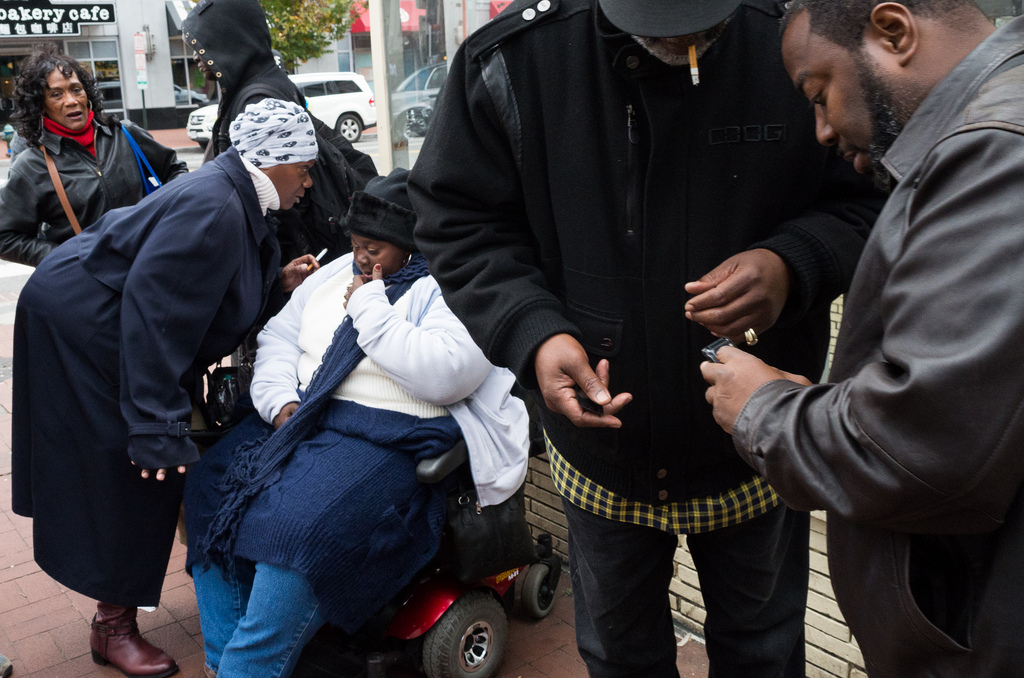 Since it is Thanksgiving week, we decided to ask a few local photographers and our Exposed DC team the question, "What are you thankful for?" So before you gobble down all that turkey and stuff yourself on some pie, we want to take a minute to share why this holiday is important.
Chris Suspect and Kristen Finn both had short and meaningful answers. Suspect was interviewed by PDN earlier this summer, and is part of an upcoming show at Govinda Gallery in December. He also had some interesting experiences while shooting this year, and answered the question by saying, "I'm thankful I am alive."
We showcased some of Finn's beautiful food photography last month, and some of her portrait and wedding work can be seen on her blog. She is thankful for something we all hope for, "I'm thankful for my health."
Wedding and portrait photographer, and studio owner, Moshe Zusman is thankful for many things:
Of course I'm thankful for so much, but top of mind — I'm thankful for being able to make a living doing what I love. It's not something I take for granted.

I'm also grateful to be able to give my clients family photos to (hopefully!) cherish forever. I literally have no photos from my younger years, so it makes me happy to give my clients what I hope will become a family heirloom.

Exposed DC founder, and in house outer space and cat expert, Heather Goss is thankful for our Exposed community:
I'm thankful for the thriving group of talented people in the D.C. area who find the act of practicing photography an experience best shared. Exposed was able to venture out on its own this year, and I'm continuously grateful for the support of our many volunteers, from the small army it takes to run our annual opening night, to the team that now powers through year-round. Our transition this year has allowed me to immerse myself even more in the myriad of ways the people around me look at the world, and how they strive to make it a little more interesting. So thank you, most of all, to those who continue to share your art with us and with each other.
James Calder, Exposed DC partner and roller derby photographer extraordinaire, is thankful for physics…and a few other things:
I am thankful for Diane Arbus and William Eggleston, the laws of physics (especially the ones to do with photons), my family here and in England, and my freedom to take photographs pretty much wherever and whenever I feel the urge.
Sanjay Suchak recently moved to Charlottesville to become a photographer at UVA. He is thankful for that change and more:
I'm thankful for all my family and friends (old and new) and for their continued health and well being.  I'm also very thankful that despite having to leave DC to further my career, I have been welcomed in my new city and have met many great friends and photographers in the community. If you have to start over, I couldn't have asked for a better way to do it.
Megan Fogarty, the fine art expert on the team, is thankful for her friends:
I am thankful for elastic waist pants. And also to all our friends and family who helped make our new house a home.
And finally, I am thankful for all the photographers who share their work, answer our interview questions and provide us with constant inspiration. Exposed stepped off on its own only five short months ago, so in many ways we are just getting started. I'm thankful for this adventure with all of you. Also dogs. I am super thankful for dogs.
So what about you? What photography or non-photography related things are you thankful for this year?