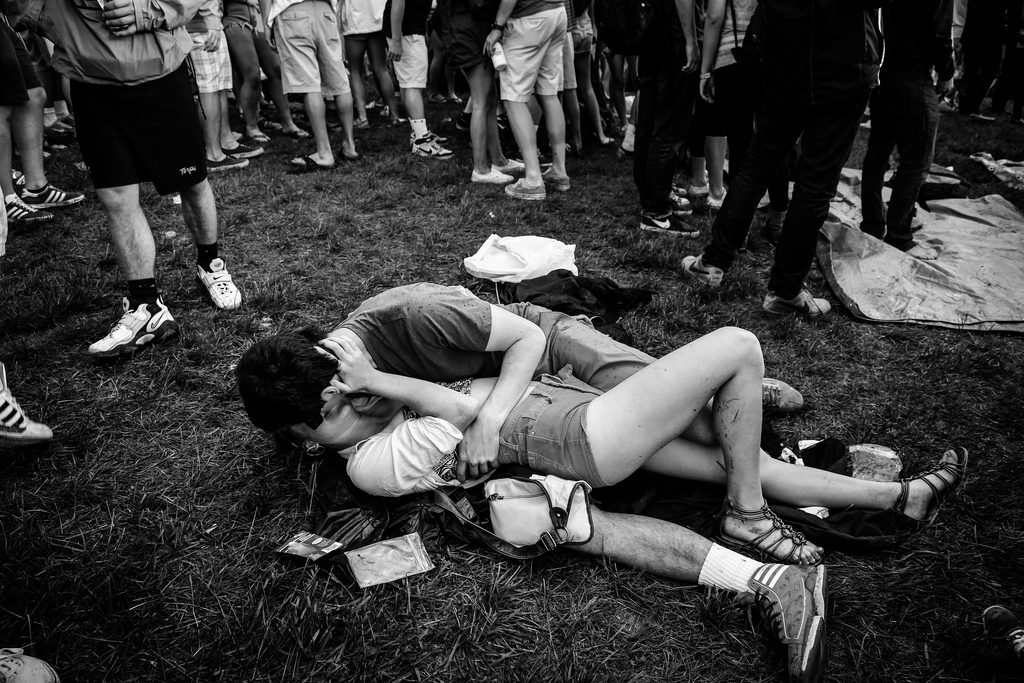 Last but not least, the final winner of our inaugural Best In Show prize for the 8th annual Exposed DC Photography Show. We invited a panel of six distinguished Washington-area photojournalists to pick, in their esteemed opinion, their favorite photograph from our group of 49 images. Each Best In Show winner receives a $100 prize made possible by the Corcoran College of Art + Design.

Tickets for the show, which opens next Wednesday, March 19, are available now.
Today's Best in Show image is "1+1" by Armando Gallardo. Congrats Armando! His photo was chosen by judge Susan Sterner, Chair of the Master of Arts program in New Media Photojournalism at the Corcoran College of Art and Design
---
Exposed: Can you describe the scene, and where you were when you took this photo?
Gallardo: I took this photo at the Sweetlife Festival in 2013. I was sent to the Meriweather Pavillion, where it usually takes place, by The Huffington Post to try to capture all the fun moments, craziness and unexpected insanity that comes with this kind of summer festival.
Exposed: The couple is clearly not worried about the crowd around them, did they have any idea you took the picture? Did they have any reaction?
Gallardo: Well, I had just gotten there when out of nowhere the sky turned gray and it started pouring rain. As I ran for cover, I saw this couple passionately kissing on the floor without really caring about anybody, so I took one shot and kept running for cover.
To this day I don't know who they are so I started a website Finding John and Jane Doe to see if we can reach out to the internet and see if anybody recognizes them. I'm hoping to find them and get them a print.
Exposed: How did you decide to enter this photo in the contest? What made you select this shot?
Gallardo: I entered last year and got in with a photo of a protest in downtown D.C. I gave it a shot this year and got in again, which was pleasantly surprising.
This shot embodies what everybody's teenage years looked like, and how much disregard there is for everything we do when 'love is in the air'.
You can see more of Gallardo's work on his website. His winning photo is also the cover of our exhibition program.