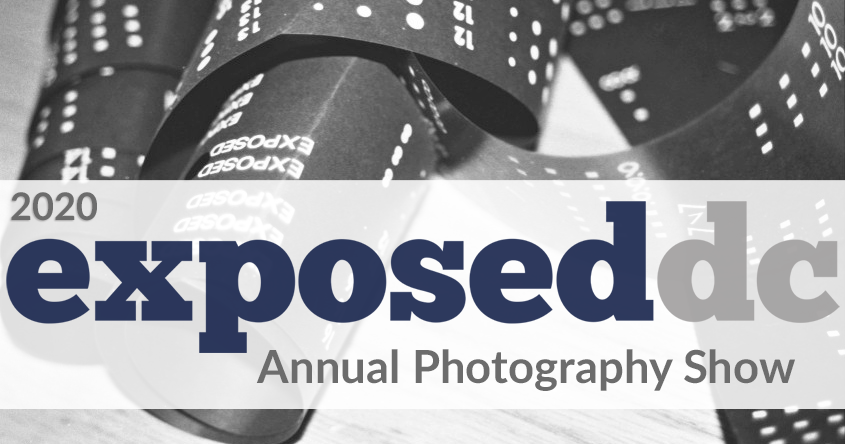 Have you entered our annual photography contest yet? We love to see this city of ours through your eyes, and we look forward to celebrating local photography at our 14th annual show with you all!
Winners will have their photos printed and framed by Exposed DC for inclusion in our 2020 Annual Photography Show at Touchstone Gallery. In addition, we invited five distinguished D.C. photographers to serve as special judges. They will study all of the winning images, and each judge will choose one image to receive a Best in Show award, which comes with a $100 cash prize.
This year's special judges selecting the Best in Show awards are Angela Bain, Darrow Montgomery, Shedrick Pelt, Beverly Price, and Gerry Suchy. Will one of them select your photo? Only one way to find out. Submit your best images of the D.C. metro area by December 12, 2019!
Now, meet our special judges…
---
Angela Bain is a life-long local of the D.C. metro area who has been photographing people since 1995. A famous photo by Man Ray hanging in her high school photography class was the gateway drug into a love affair with this art form. She studied fine art photography at Towson University, and has worked in the areas of portrait, studio, fine art, commercial, editorial and wedding photography.
---
Darrow Montgomery began photographing for Washington City Paper in 1986 while still attending the Corcoran School of Art. He has worked for numerous publications as a freelancer covering such subjects as HIV/AIDS in Thailand and the rise, fall, and rise again of Marion Barry. The vast majority of his work has focused on the lives and people that call Washington, D.C. home.
---
Shedrick Pelt is an editorial, live-event, and commercial photographer with a style driven by an urge to be the fly on the wall, capturing an experience without disrupting the nature of the moment. Based in D.C., Shedrick works worldwide while keeping strong ties to his hometown of Huntsville, Alabama, and his adopted home of NYC. View more info at www.sdotpdotmedia.com.
---
Beverly Ailisha Price was introduced to photography in 2016 when she first began what she believed to be a casual detailing of the people and atmospheres she would visually encounter on an everyday basis. As someone born and raised in the Capitol Hill region of the District of Columbia and passionate about her community, photography quickly developed into Price's method of preserving the culture and communicating the stories of her often forgotten and disenfranchised commonality. View more info at www.beverlypricephoto.com.
---
Gerry Suchy finds his street photography these days is influenced by his previous career as a Clinical Social Worker. His photos are informed by the belief that storytelling matters more than hashtags and likes. More about Gerry and his work can be found at gmsdesignsphoto.com.