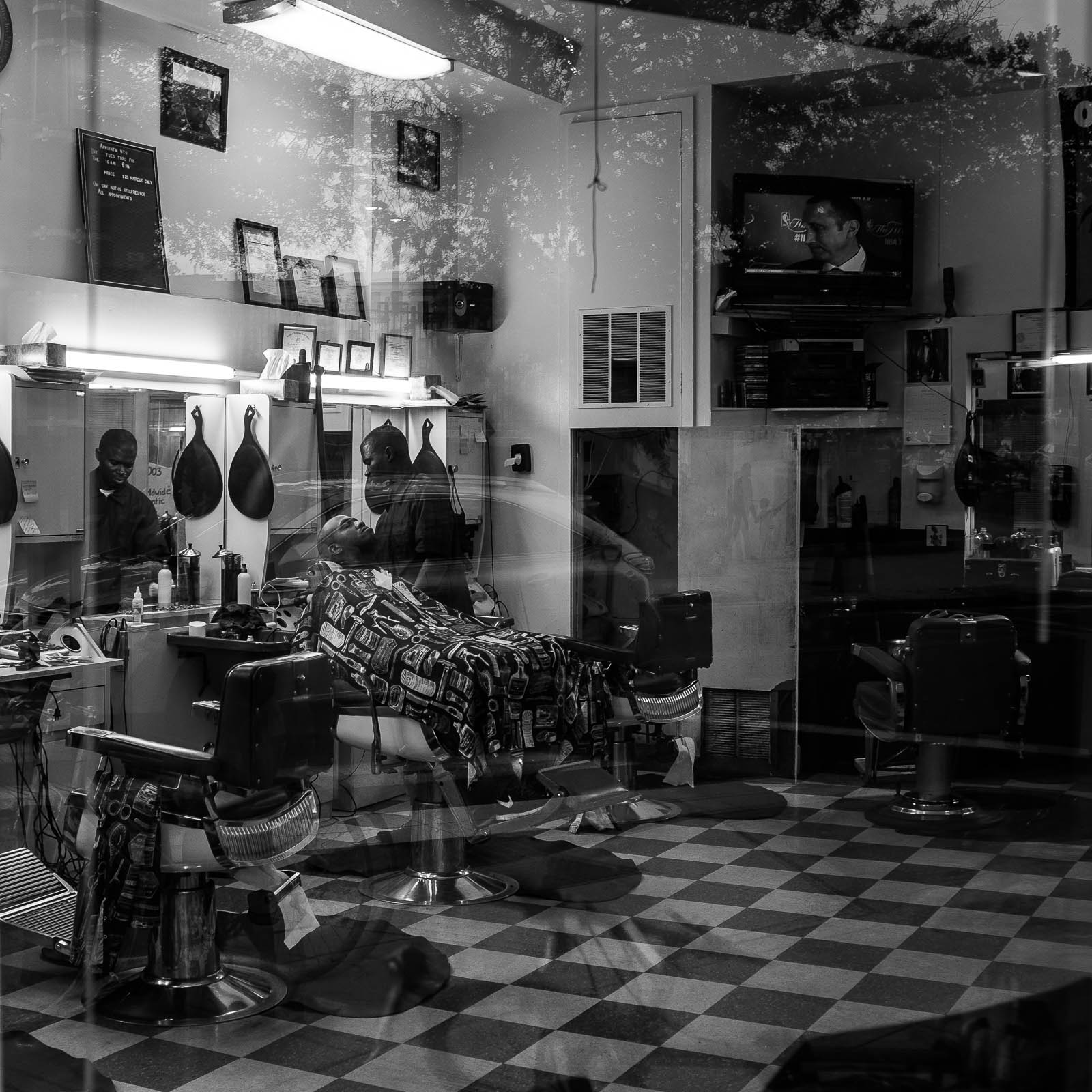 Today is the final of our five Best In Show prize winners for the 10th annual Exposed DC Photography Show. We invited each member of a panel of distinguished D.C. metro-area photographers to choose their favorite photograph from the 47 in this year's exhibit. The five winning photographers will each receive a $100 cash prize from Exposed DC.
We'll be announcing the winners each day this week. Advance tickets are still available for the opening reception next Thursday, March 10!
Our final winning photograph is "Reflections on a Haircut" by Andrew Golda, chosen by Lucian Perkins. Golda's image is a wonderfully layered creation. The two men are sharing a serene moment in a barbershop, but the details of the scene and the reflection add a layer of visual noise. Golda shows us a moment we've all experienced, the peaceful, intimate moment in our loud and bustling city.
***
Lucian Perkins is a two-time Pulitzer Prize winner (1995 and 2000) who worked as a staff photographer for The Washington Post for 27 years. In 1996, his photograph of a boy in war-torn Chechnya was awarded World Press Photo of the Year, and in 1994 he was named Newspaper Photographer of the Year by National Press Photographers Association. Most of his work has been in the United States, but he has also covered wars in the former Yugoslavia, Russia, Israel, Iraq and Afghanistan. Currently, Perkins is an independent photographer living in Washington, D.C.