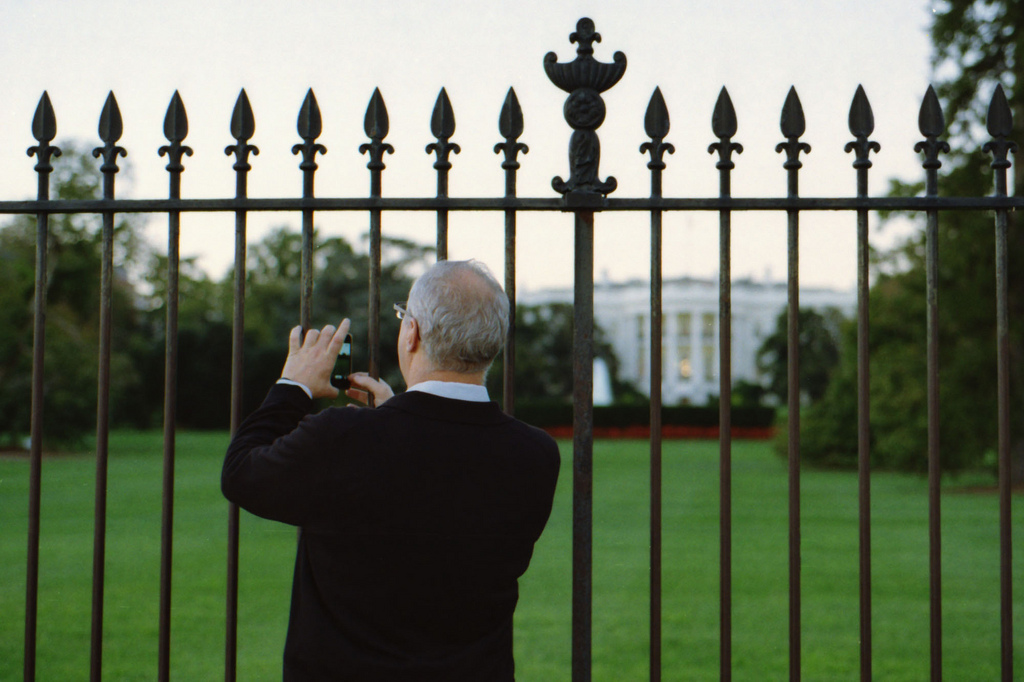 Cameras are amazing. Technology has advanced so much in the last ten years that our cameras do things photographers a generation ago never would have thought possible. High ISOs, enormous files sizes, speedlights that do much of the thinking for us, and video capabilities that would make Hitchcock swoon are all functions that easily fit in our camera bags.
However, we are photographers. Technological advances are great, but there are always features that could improve our experience. For example, I would love if Nikon or Canon could build professional level gear that was sized better for women. When working for more than an hour with a heavy camera, large lens and a speedlight, my hand cramps up into a position I like to call "The Claw." It isn't just that the gear is heavy, but that my hand doesn't fit comfortably around it. While I'm at it, I know I am not the only woman who would love a camera strap that fit across my torso without squishing my lady parts.
I am not alone in dreaming about camera changes, so I asked a few local photographers what was on their list of dream camera functions. The answers below are as different as the photographers themselves.
Brian Knight – Knight is a sports photographer, and you may remember our interview with him that ran in September. His dream function is very technical, and relates to his work.  He says:
I would love a seamless/simple integration between my Canon DSLRs and my iPhone/iPad that allowed me to check the framing or adjust the focus on remote cameras without having to rely on a physical tether or a preexisting WiFi network or IR remote.
Kat Forder – Forder is a family photographer, and covers everything from newborns, to kids, to weddings and extended family portrait sessions. Her dream functions are very practical. She says:
A totally frivolous dream camera feature would be a pop up dancing hula dancer, or some sort of animal sound button. (Mooo!) Guaranteed to get a kid to look directly at the camera!

On a more practical note I really wish my D4 and D800 had more of a molded hand grip for the right side of the camera. It's current grip is really hard on the hand after 6+ hours of shooting. I also wish the D4 had dual CF card slots instead of the XQD card.
Chris Chen – Chen, who many know by his Flickr name Furcafe, "specializes in the documentation of nightlife, the performing arts, street life, & the urban landscape using available light." His show "Souvenir Shop" will be open until November 1 at Wild Hand Workshop. Chen also owns more cameras than are in stock at Calumet right now, so I was not surprised when his dream camera had a function I'd never thought of before. He says:
The 1 camera fantasy feature I would like to see is an invisibility/cloaking function. To quote the great war photographer Philip Jones Griffiths: "The only thing we photographers really want more than life, more than sex, more than anything, is to be invisible."
Angela Kleis – Kleis's focus is on fine art photography and we featured her series "There's Been A Terrible Accident" last month. Her dream functions are as magical as her work. She says:
A cool camera feature would be self-charging batteries that use a solar cell or heat sensor to absorb the heat from my hands or the sun.  I thought this was the future. I'd also like one that might smack me across the face before I open the back when it doesn't automatically rewind the film like another one does.
John Ulaszek – Ulaszek is an editorial and fine art photographer, and the only photographer I talked to that is perfectly happy with his gear. We featured his Saskatchewan series this summer and he currently shoots with a Leica M 240. He says:
If you want an honest answer, I already have the camera I need. I can't think of anything else I'd do to change it except maybe get the size and weight back down to the original Leica film cameras.
Maybe one day camera manufacturers will offer custom cameras, where functions and specs (and pop-up hula girls) are ordered the same way cars come with all their features.
What did we miss? What would you like your next camera to be able to do?