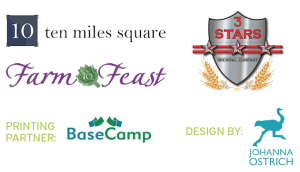 We hope you locked down your tickets early, because both of the opening receptions for the 7th annual DCist Exposed Photography Show are sold out! To the 1,000 of you that snagged them, we'll see you this Tuesday and Wednesday between 6 and 10 p.m. at Long View Gallery, 1234 9th Street NW. The gallery is an easy two block walk from the Mt. Vernon Square / Convention Center metro.
There will be tickets available at the door for $15, but advance ticket holders have priority, and there can only be 500 people in the gallery at a time (don't worry guys, it's a biiiig gallery). If you can't attend the receptions, the exhibition is open for free during Long View's normal business hours (note: the gallery is occasionally closed for events, and Easter Sunday), through April 7.
Once inside, enjoy the 42 awesome photographs featuring the life and culture of the Washington, D.C. area. You can get a preview of the show at our Flickr pool and with all the photographer-made posters featured in Photo of the Day since last week. All the photographs are for sale at prices affordable for a first-time art buyer. Why not finally buy some real art for your walls featuring the city you love? You can purchase them during the receptions at the table near the frame shop, or by emailing dcistexposed[at]gmail.com before the show closes on April 7. Beautiful color exhibition programs, designed by Johanna Ostrich, will also be available at the gallery for $10, along with the 5th anniversary edition for $20 (or both for $25); or buy them online here.
While you're making your way around the gallery, stop by the open bar for one of 3 Stars Brewing fantastic draft beers— Peppercorn Saison, Sea Change Pale Ale and Southern Belle Imperial Brown—and some rarely available cask brews. (Red wine, soda and water will also be available, but seriously, try the beer!)
For the first time we'll have an array of goodies for you to eat, too. Farm to Feast will be working through the night with some Exposed volunteers (thank you, volunteers!) to provide treats that embrace D.C. cuisine, including doro wat stuffed potatoes, bean and cheese pupusas, mini crab balls, southern corn fritters, Asian tofu lettuce wraps, half smokes, and some sweet D.C. flag cookies to finish it all off.
We always hear great compliments about DJ Sequoia and v:shal kanwar, so we're excited to have them back again to provide music for the receptions.
Additional thanks go out to BaseCamp DC for providing all our printed materials, and Ten Miles Square for sponsoring the show.
Thank you to all our sponsors who provide such wonderful accompaniments for the opening receptions, and to the many, many volunteers from DCist and the photography community who dedicate a significant amount of time to pull this all off. Finally, congrats to all the photographers who will be exhibited this year — we're always humbled to stand in a gallery filled with your work, and can't wait to celebrate with you tomorrow.