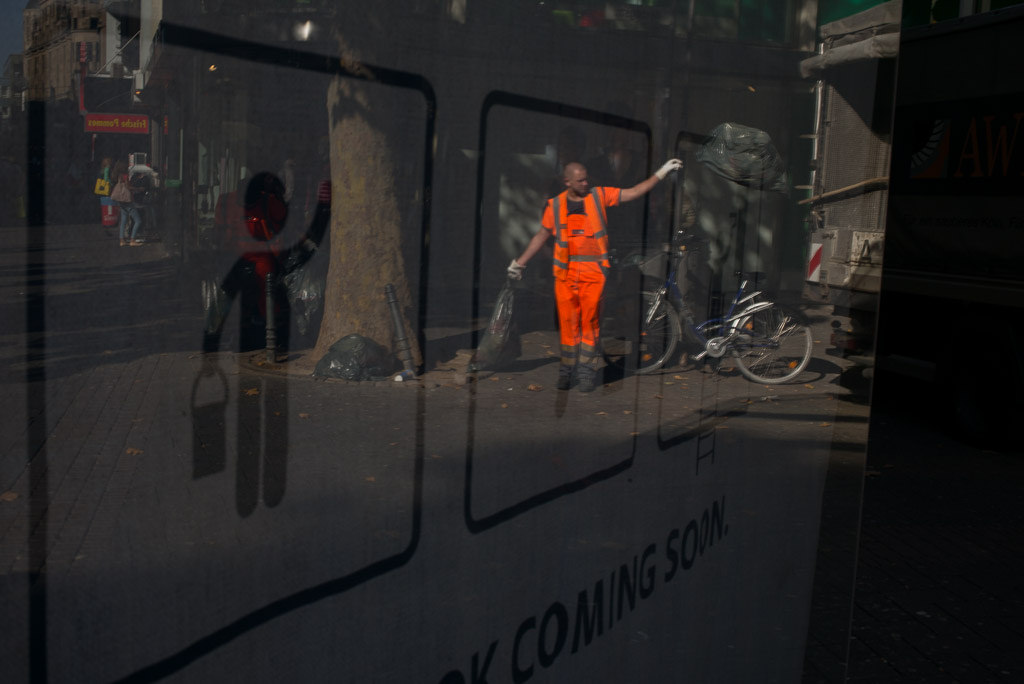 Art imitating life, or life imitating art? Either way, this is a great capture by John Ulaszek.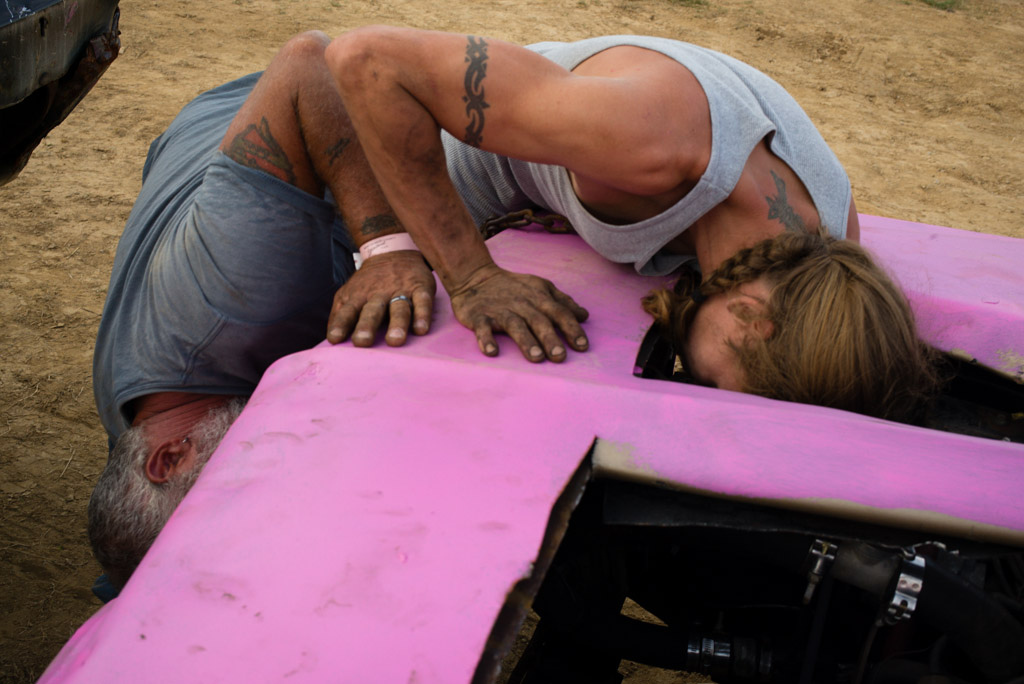 This gritty and pretty picture from John Ulaszek caught my eye for a couple of reasons: the incongruity of the pepto-pink car body and the filthy hands pressing down on it; and the initially confusing postures of the two people, making them look like some sort of other-worldly creature. This was taken at a local demolition derby, an event we will definitely be adding to the Exposed DC calendar as a tasty photo op.
Meanwhile, the Exposed DC Flickr pool reached another big milestone yesterday as the thousandth image was added by Joe Flood. Thanks to Joe and to all our contributing photographers for sharing your work with us.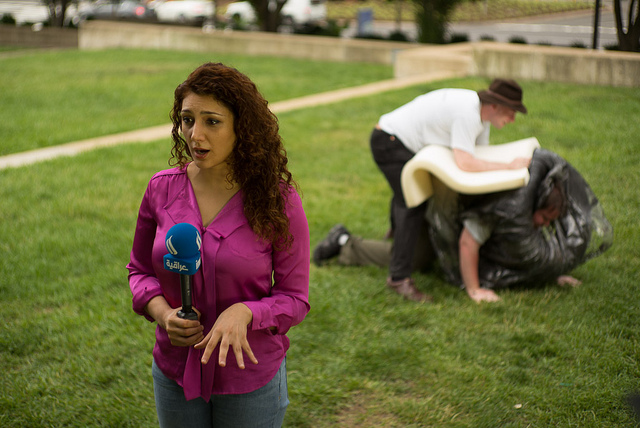 Great photographs leave you wanting to know more, and if this photograph does anything, it begs a question or two. We have no idea if this woman is clued into what is happening behind her, but either way it is very interesting. Could these be two homeless men wrestling in the park? Possibly. Could the man in the trash bag be offering free pony rides to any man carrying a sheet of foam? Also possible. Is this the best live reporter camera bomb we've seen in a long time? Gosh I hope so.
Aside from the funny content, photographer John Ulaszek does a  nice job of framing the image. He shows us enough to set the scene, but not so much that it would give away what is actually happening. While I'm sure that John would be happy to tell us what's going on in this shot, it's sometimes better to let the imagination wander.